The Facebook pixel is an analytics tool that helps you measure the effectiveness of your advertising. You can use the Facebook pixel to understand the actions people are taking on your LMS website and reach audiences you care about.
How to find Facebook pixel ID?
Go to Facebook Pixel page in your Ads Manager. Your pixel's status will also be set to Active. Click on "Setup" button on right side of your dashboard.

In the popup, select "Manually Install the Code Yourself" option.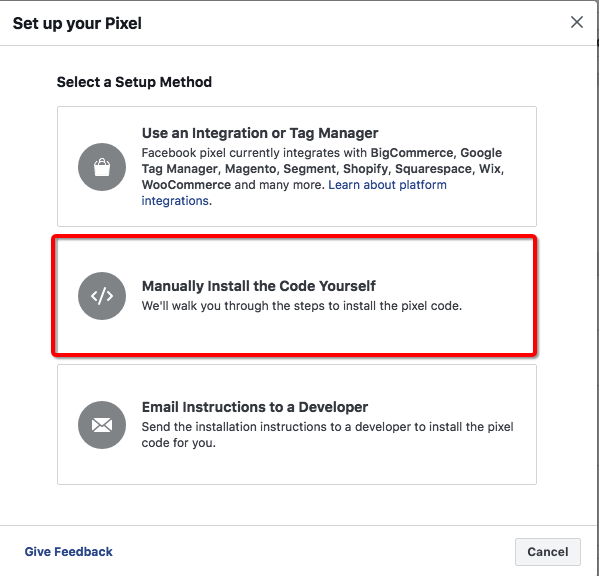 Copy the numeric ID from the JavaScript code from Step 2 of the popup.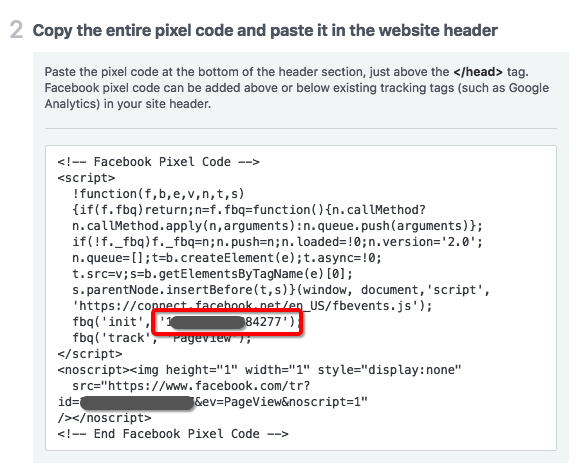 Installing Facebook Pixel in your LMS
In LMS, go to 'Account & Settings' and 'Extensions'. Enter the numeric pixel ID in the text field and turn on the slider to 'On' position. Finally, save your settings and reload page to take effect.

Check Facebook Pixel installation status
Check the status of your pixel code by visiting few pages in your LMS. Now, go to Facebook Pixel page, repeat the "How to find Facebook pixel ID" steps above, and check step 4 in the popup and confirm it is marked as 'Active' with green marker.