Using BrainCert's landing page builder, you can create a stunning landing page in minutes. This article will guide you through the steps to set the default landing page for the required site page.
Step 1:
Login to the training platform with your login credentials.
Step 2:
Click on 'Basic Settings' under the 'Account & Settings' left menu and hover to 'landing page' as shown in the below screenshot.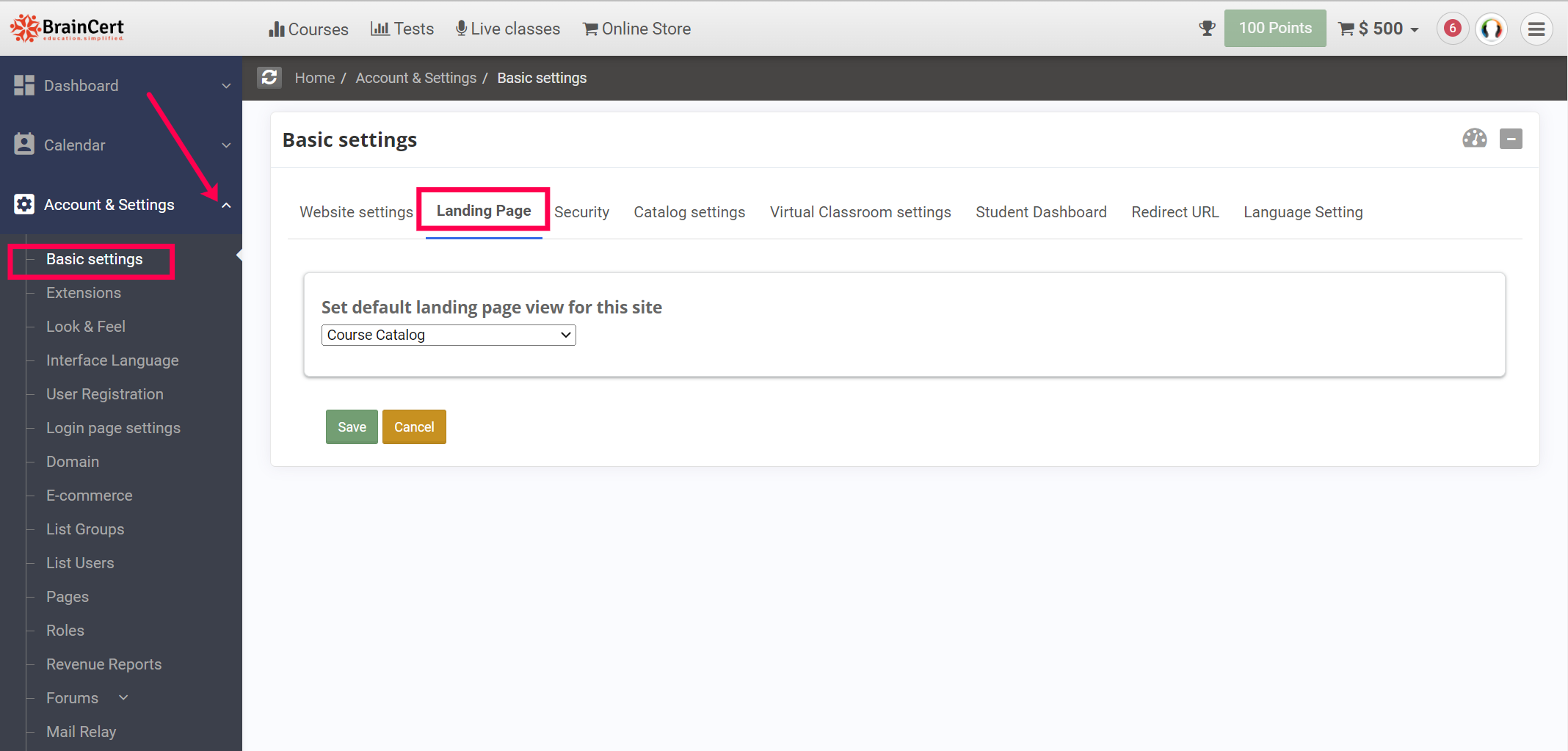 Step 3:
You can find options login page, course catalog, test catalog, live class catalog, and product catalog.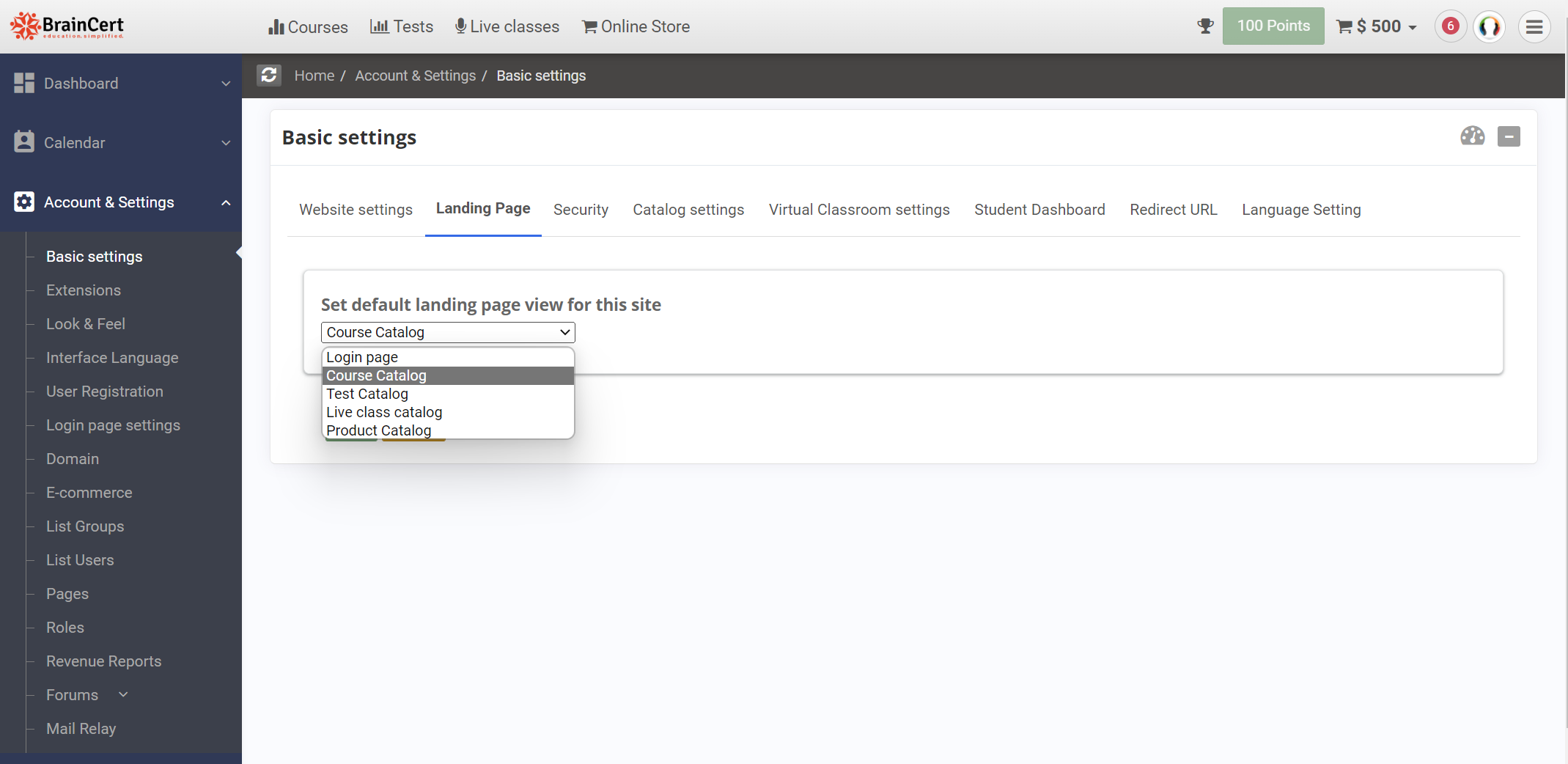 Step 4:
Set up the required page and click on Save. You are done.