This post will walk you through the steps to add live classes inside courses in the LMS Platform.
Step 1:
Login to your training domain and navigate to courses from the left side navigation menu.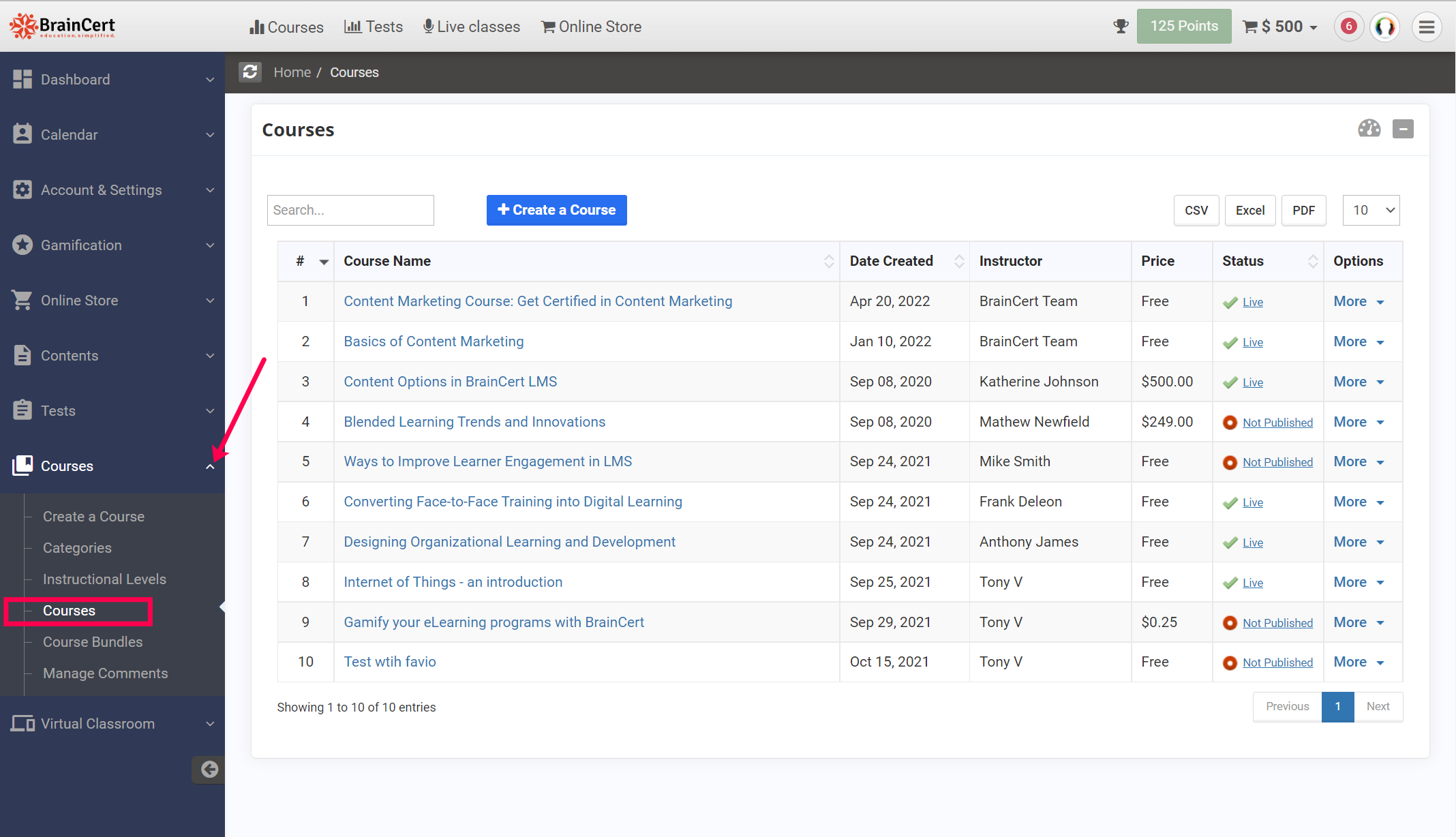 Step 2:
Select Course materials from 'more' corresponding to the course you want to add course materials.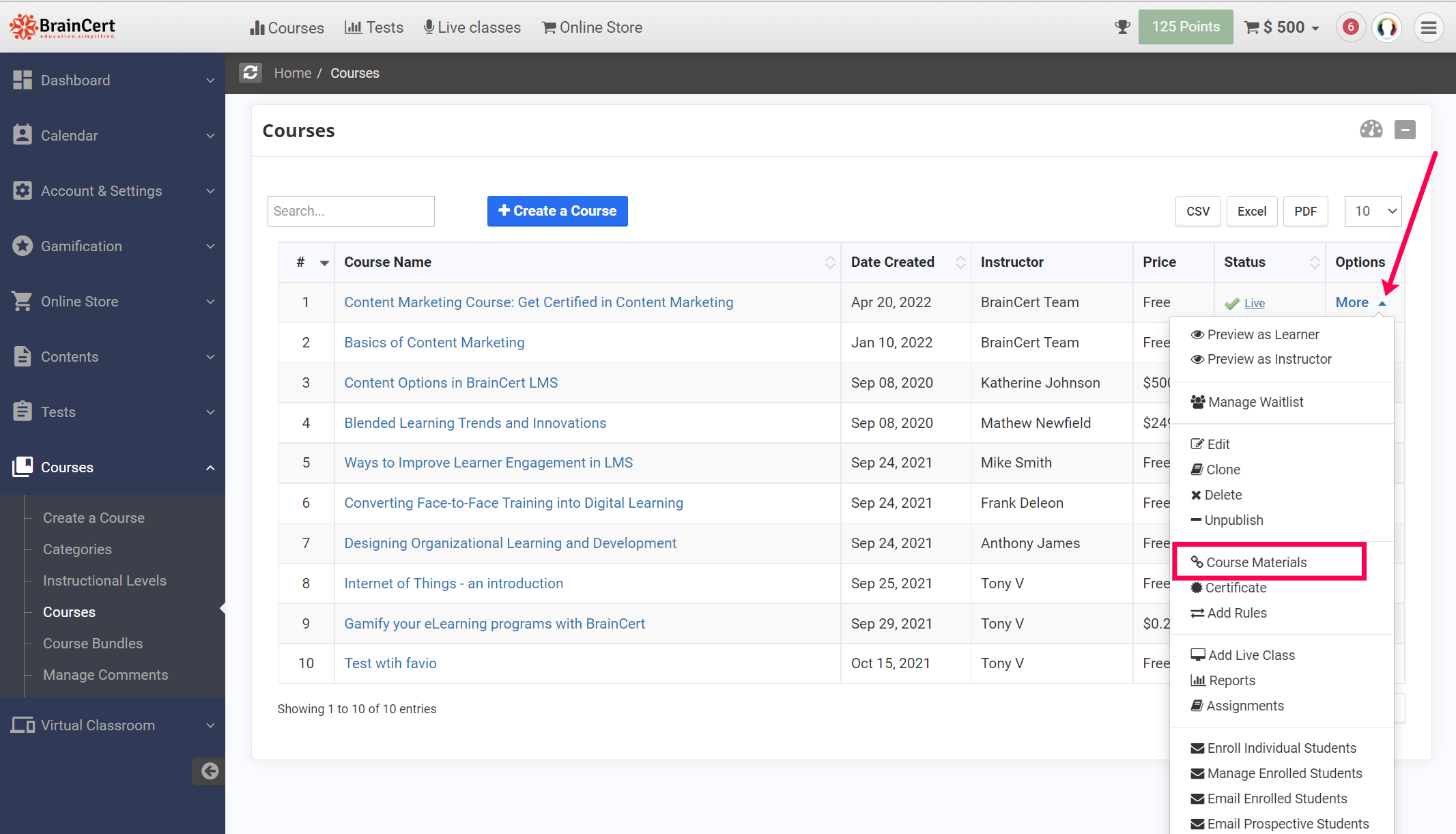 Step 3:
Click on the gear icon to add live classes.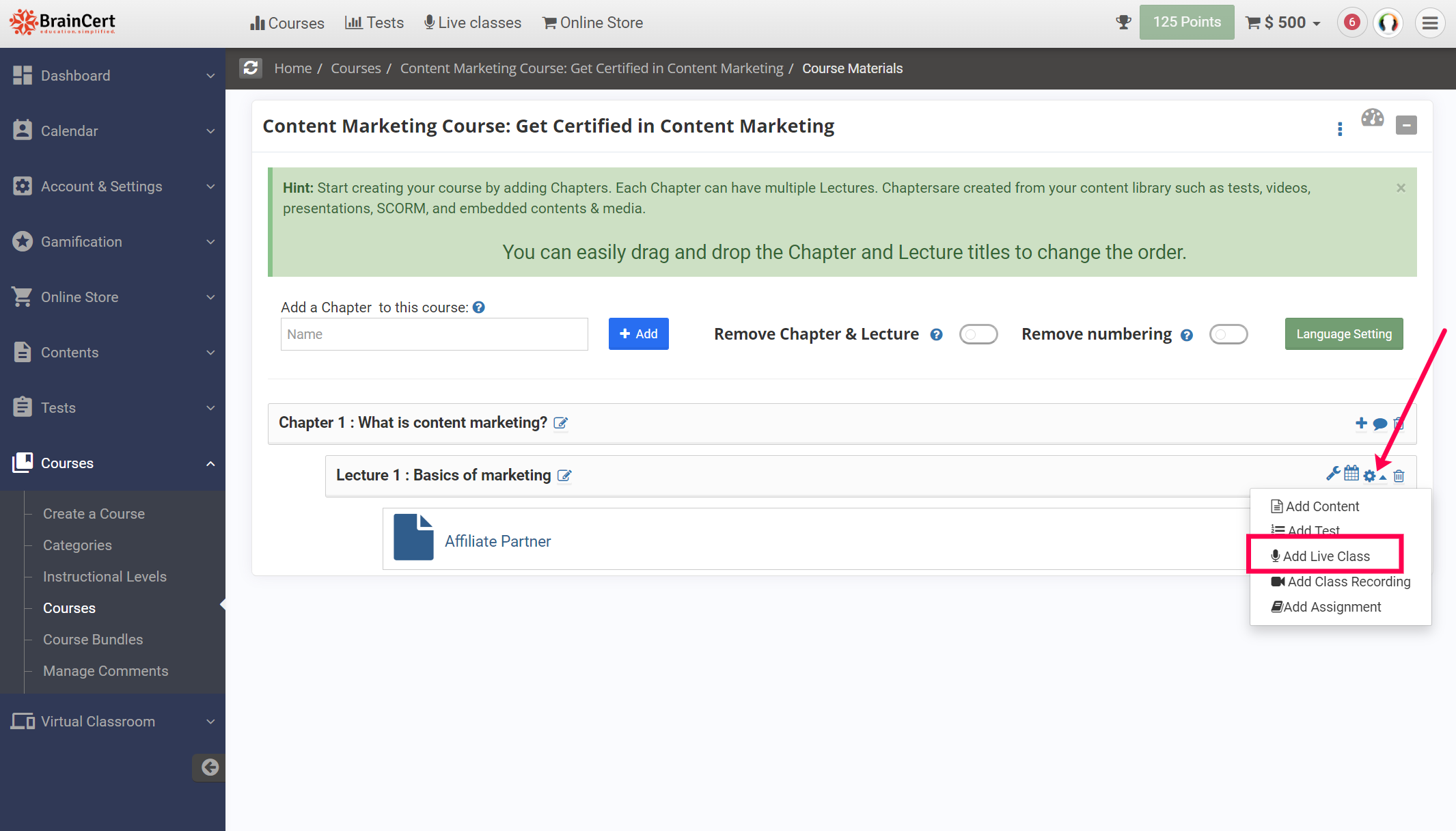 Step 4:
Add the live class which you need inside the course