This post will walk you through scheduling live classes in the Unified Training Platform.
Step 1:
Login to your LMS domain
Step 2:
Navigate to Virtual Classroom --> Schedule live class from the Dashboard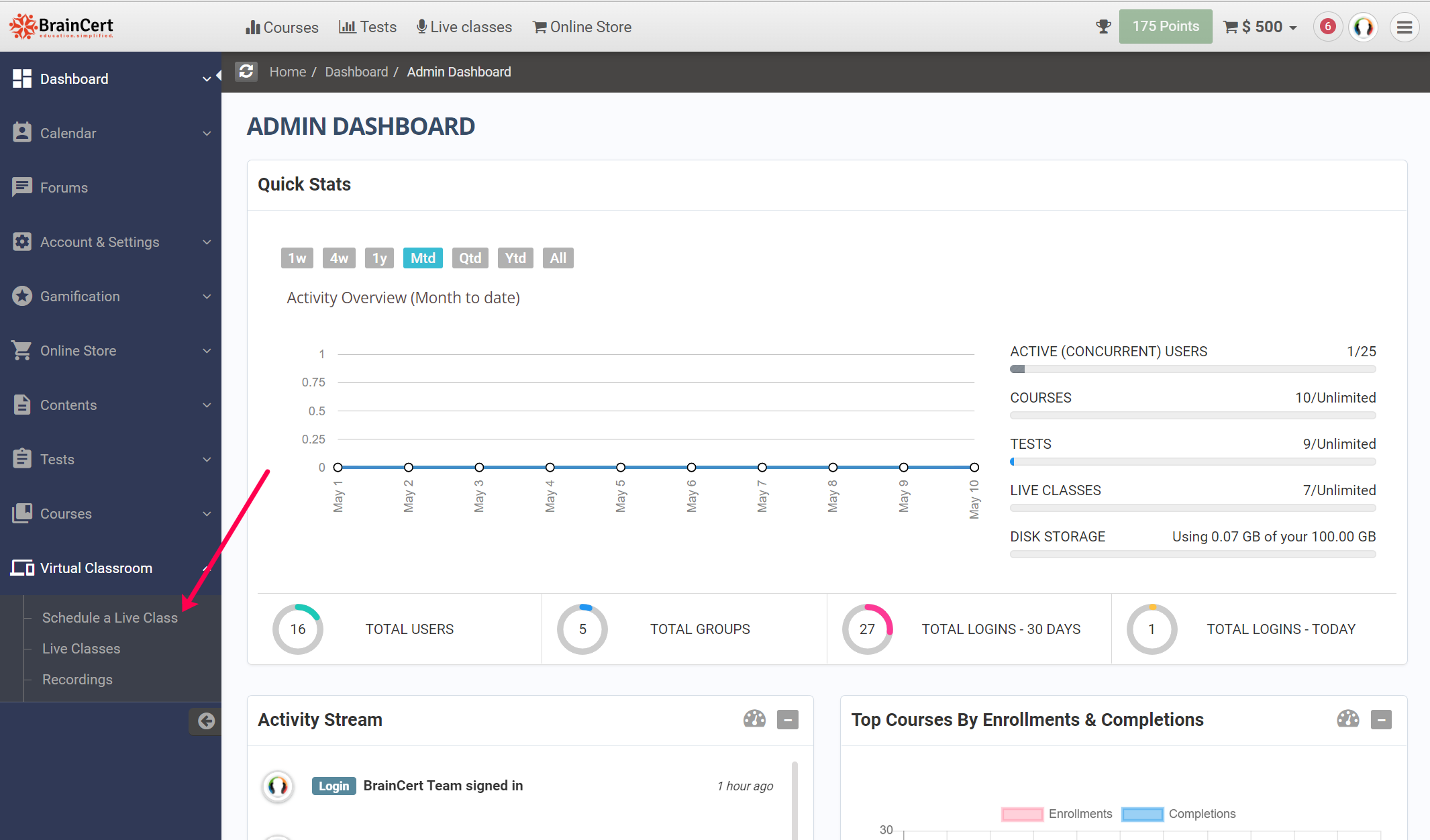 Step 3:
Once you click Schedule a Live Class, you will be redirected to the schedule a live class page where you will be prompted to set up some basic settings as shown below.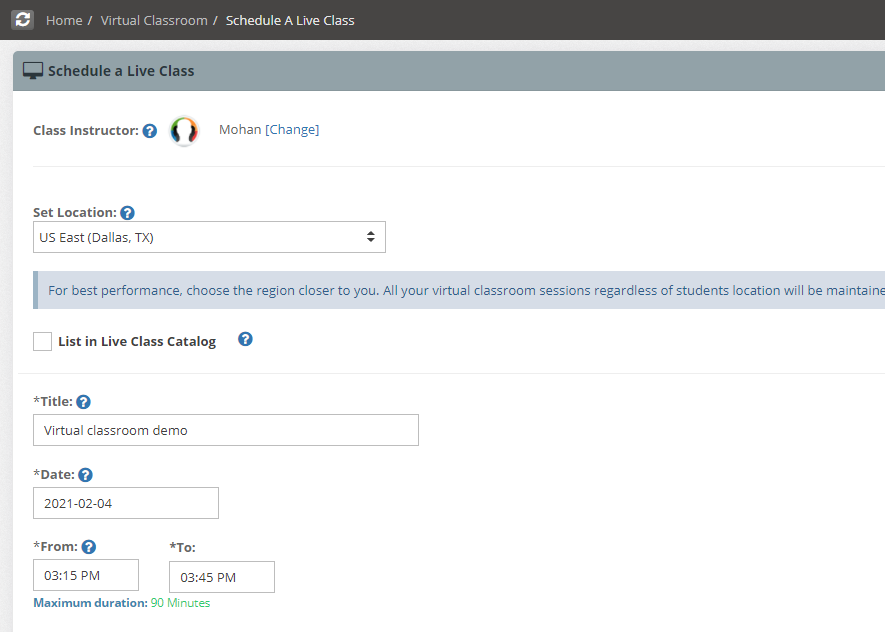 You can also grant permission for webcam & microphone access for participants, allow/disallow whiteboard control, sharing documents & presentations, and screen sharing in this window.
Once everything is done, click Schedule and continue to proceed.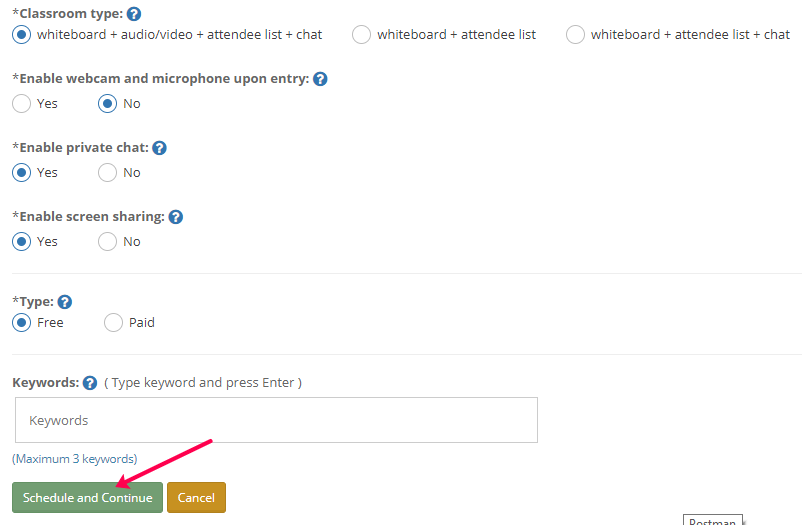 Step 4
Once you click Schedule and continue you will be redirected to the Manage Live Classes page where you will find an option to launch your live class.
| Note: As an instructor, you can enter to prepare the class 10 minutes before the start time. Refresh the page to see the Launch button at the scheduled date/time.