By default, course contents you upload on BrainCert platform are not available for download. As an instructor, you can choose to let the learners download the published course to be accessed offline.
This document will guide you through the process to enable download option to the course contents.
To enable download options to new courses that are uploaded
Step 1:
Login to your LMS domain and navigate to Content library.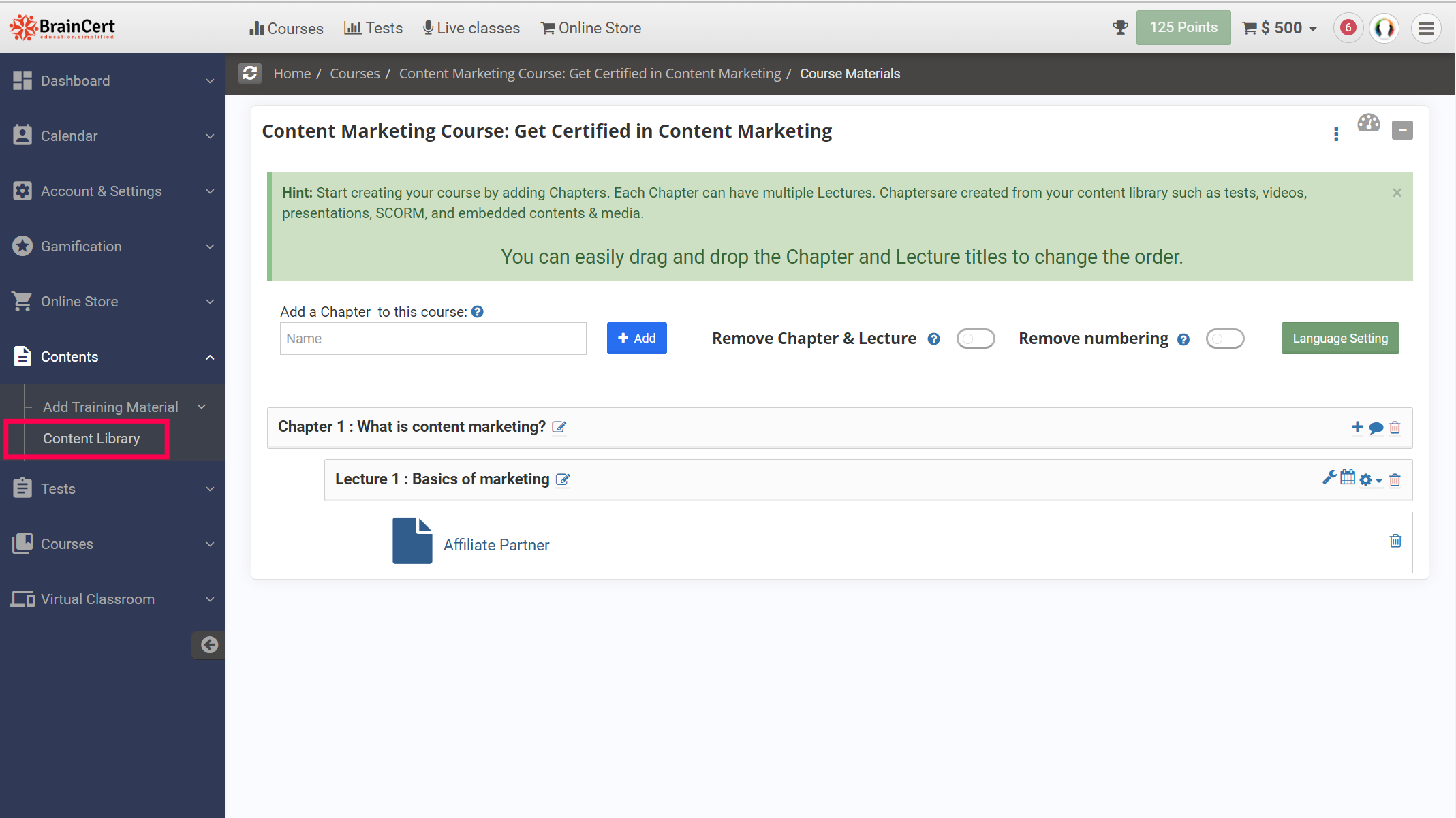 Step 2:
Click on Upload Contents and click on the Select files to upload option.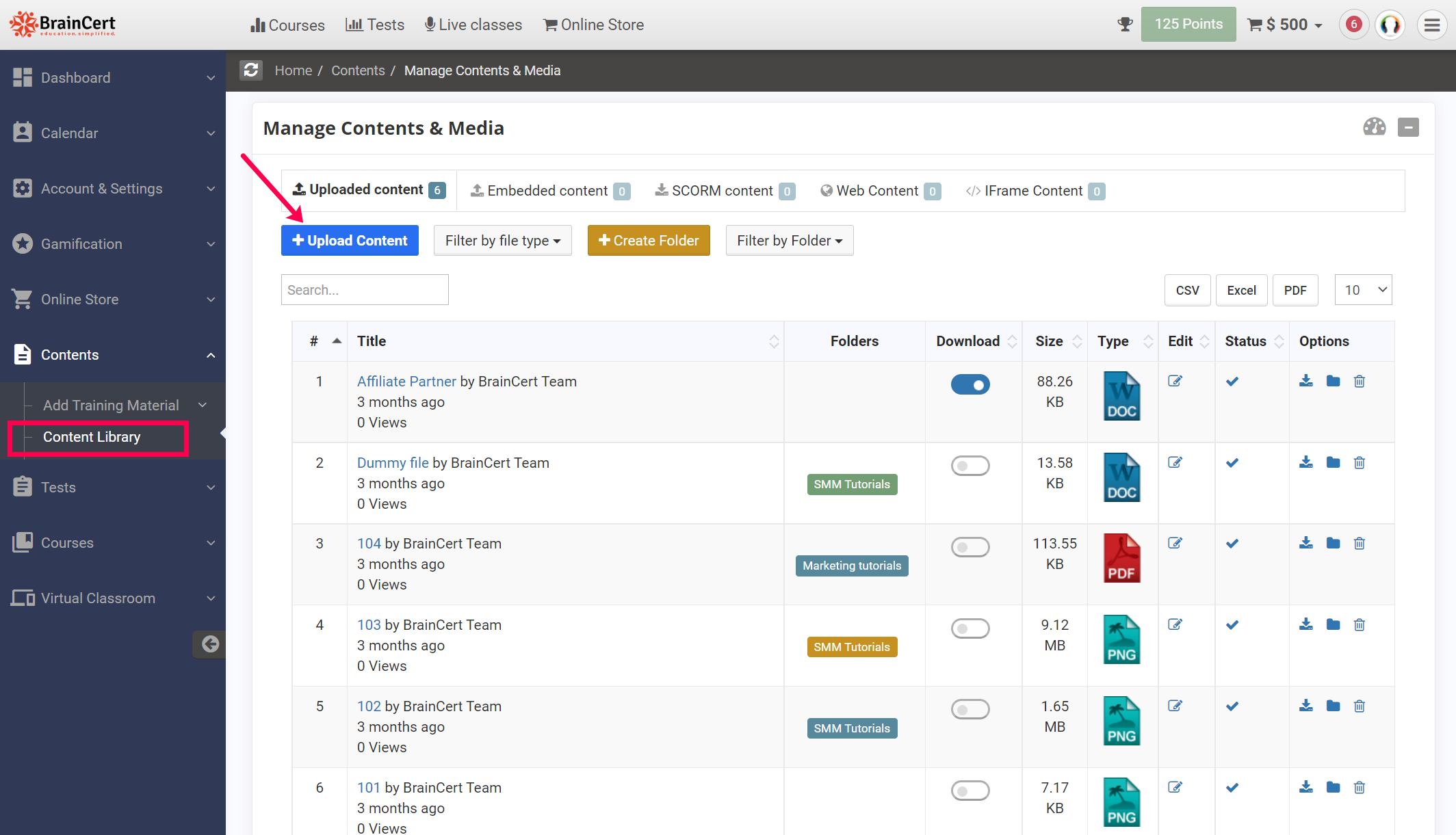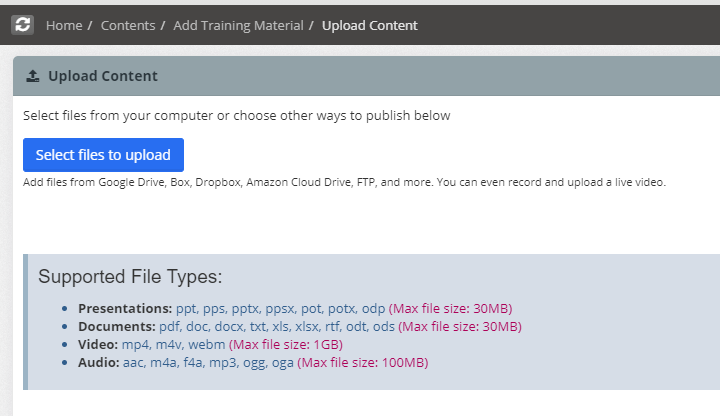 Step 3:
BrainCert lets you upload contents from multiple sources as shown in the image. Choose the source from which you need to upload your course contents.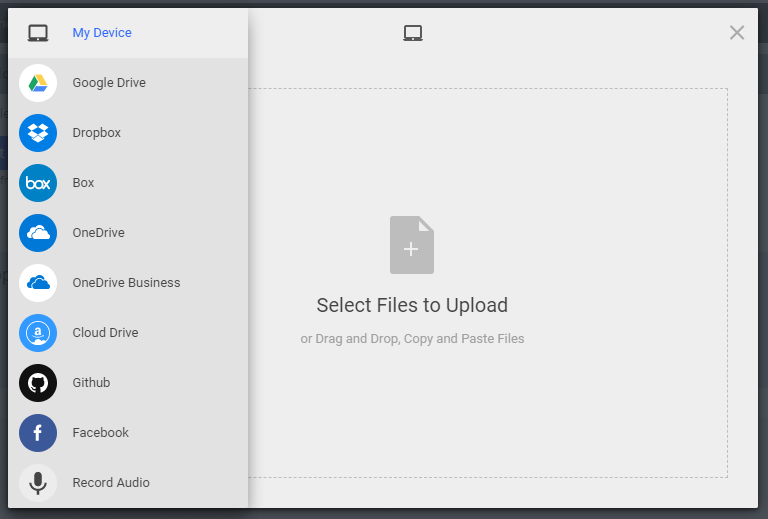 Step 4:
For example, we have selected My Device
Step 5:
Select the required file and click on Open.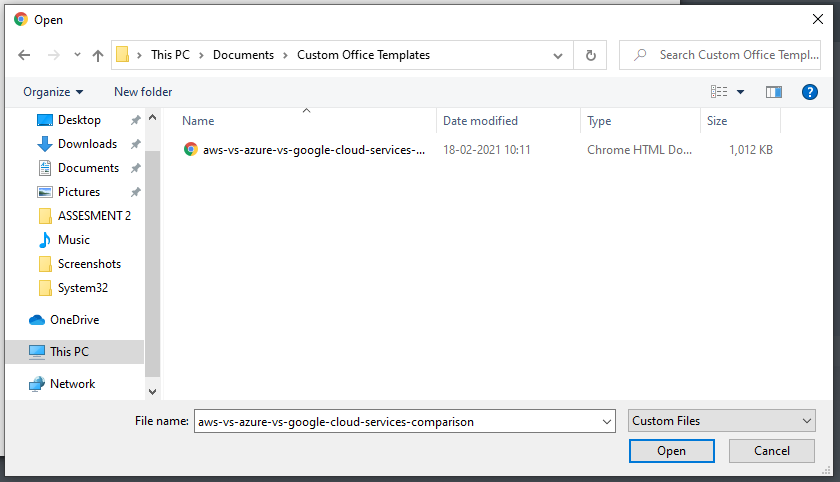 Step 6:
Click on the Upload button to upload the file and wait until the file is uploaded.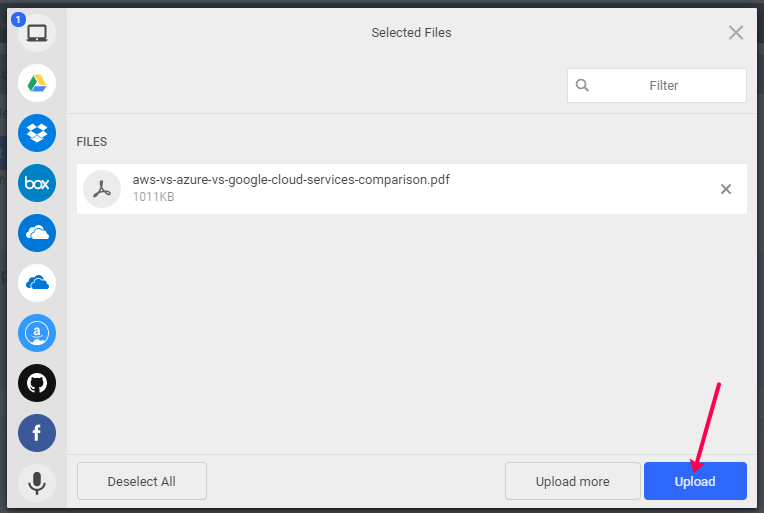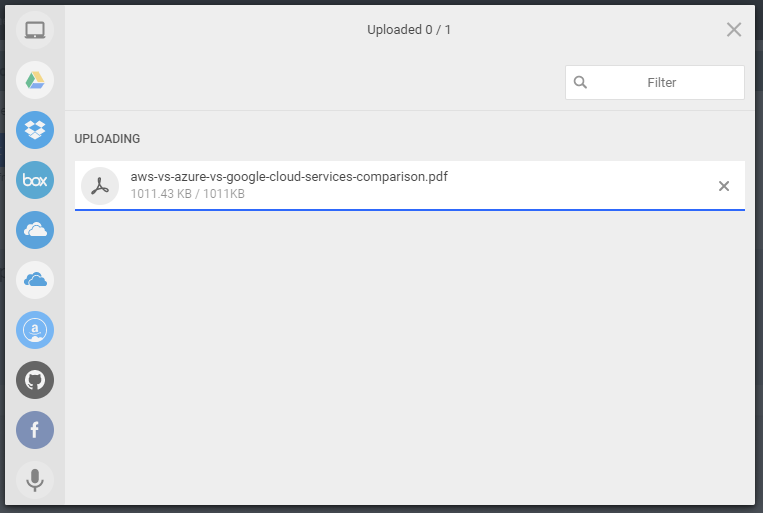 Step 7:
You can assign name for the file and enable the check box to allow download and leave it unchecked to not allow downloads.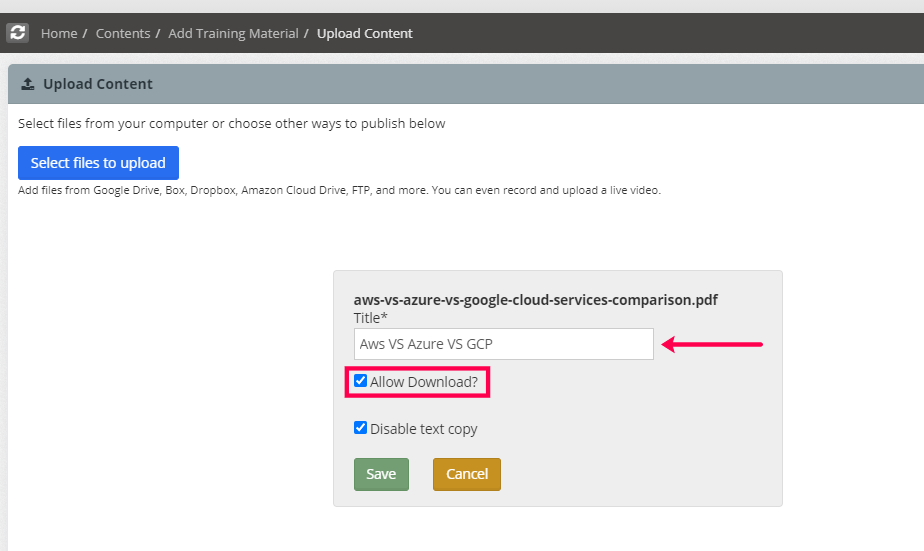 To enable/disable download options to video or lecture artifacts that are already uploaded
You can choose to let the students download the course contents or not by using the toggle switch in the download column. To allow students to download the course artifacts, set the toggle switch to the right and to disable the download option set the toggle switch to left.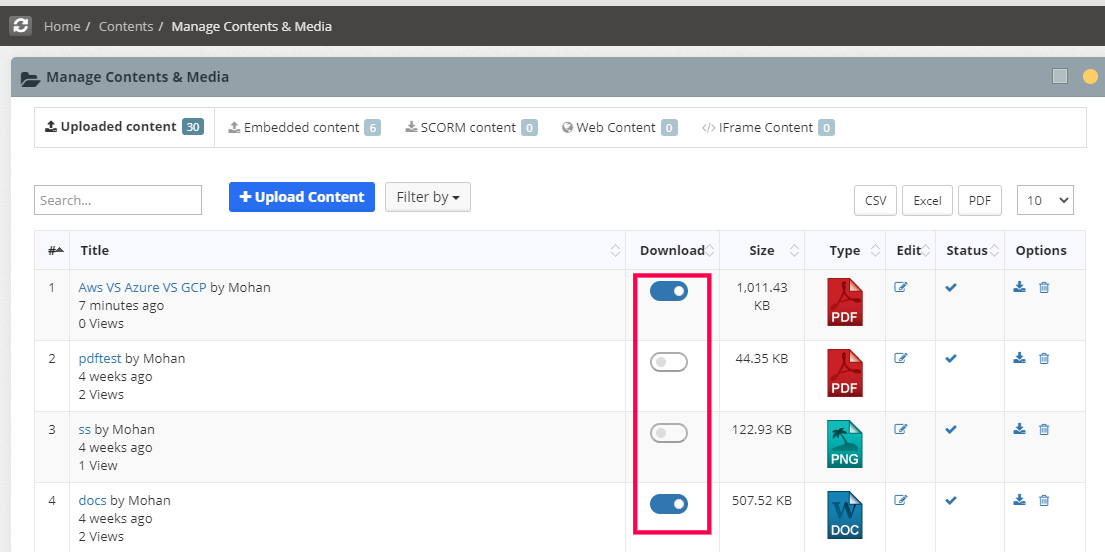 For information on how to upload the contents to virtual classroom from the content library, you can refer this article.