This article will guide you through the steps to create and onboard new user on BrainCert training platform.
Step 1:
Login to your BrainCert training platform admin account with respective account credentials
Step 2:
Scroll over to "Account & Settings" tab which can be found under the dashboard

Step 3:
Click on "List Users" from the drop-down and select "Create New User" to onboard users.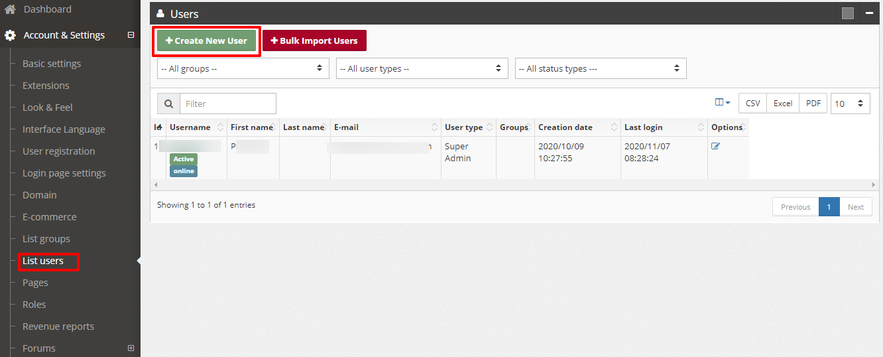 Step 4:
Add the User details, Password & User Type and click "Save".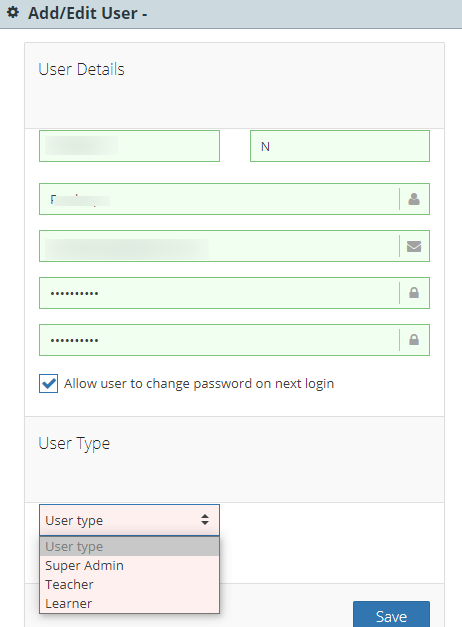 Step 5:
Email invitation will be sent to the users email. Guide the user to click on the invite link to accept the invitation.
Step 6:
User has been successfully onboarded.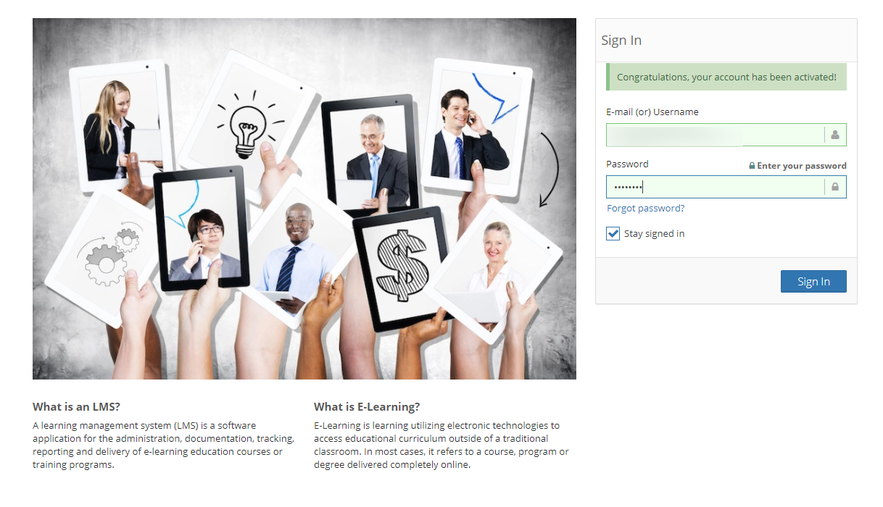 Now you're done.