Zapier is an extension tool that helps you perform workflow automation in seconds. This article will guide you through the steps to connect Zapier with your BrainCert.
Step 1:
Login to your BrainCert admin account & navigate to Extensions under Account & Settings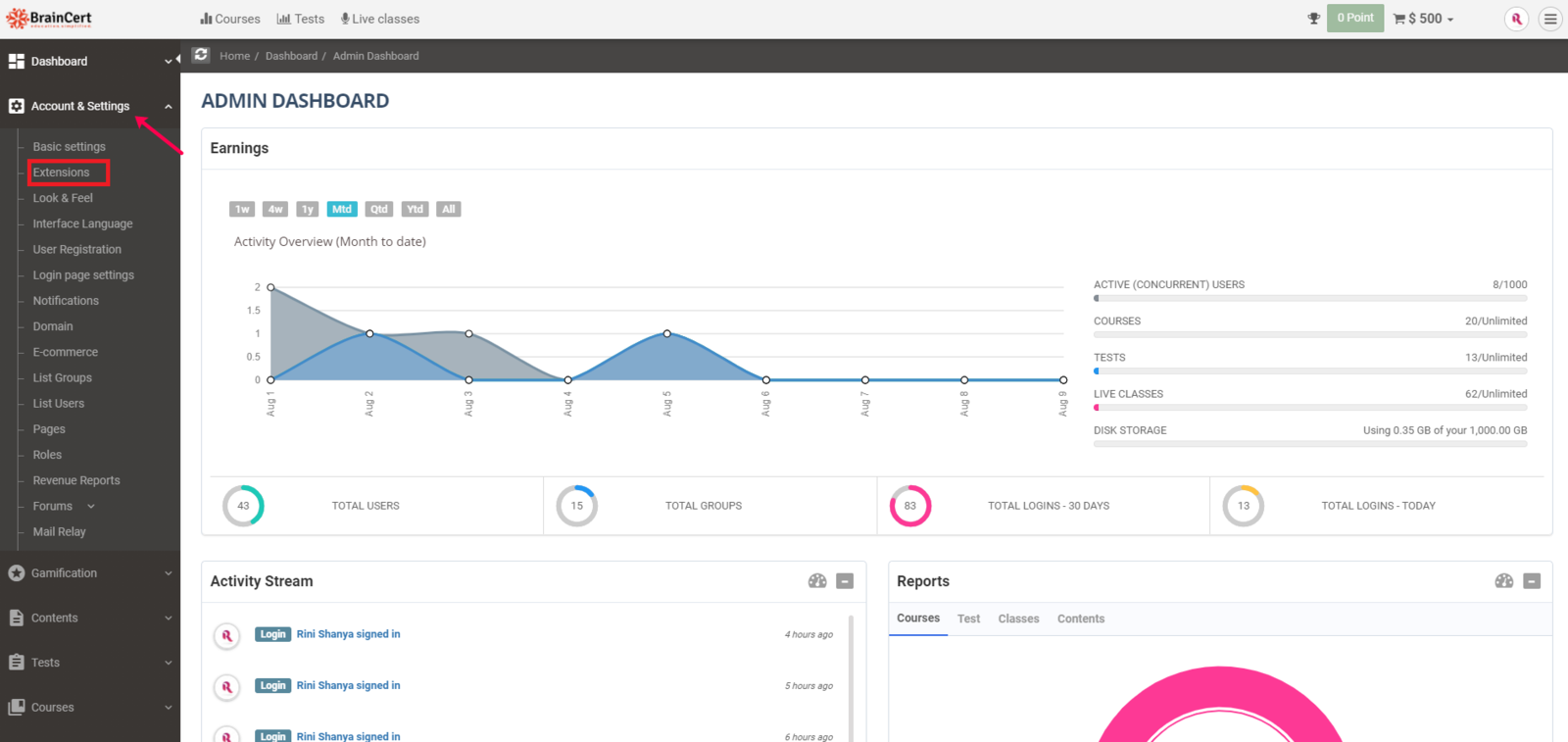 Step 2:
Enable Zapier extension, and note down the API key.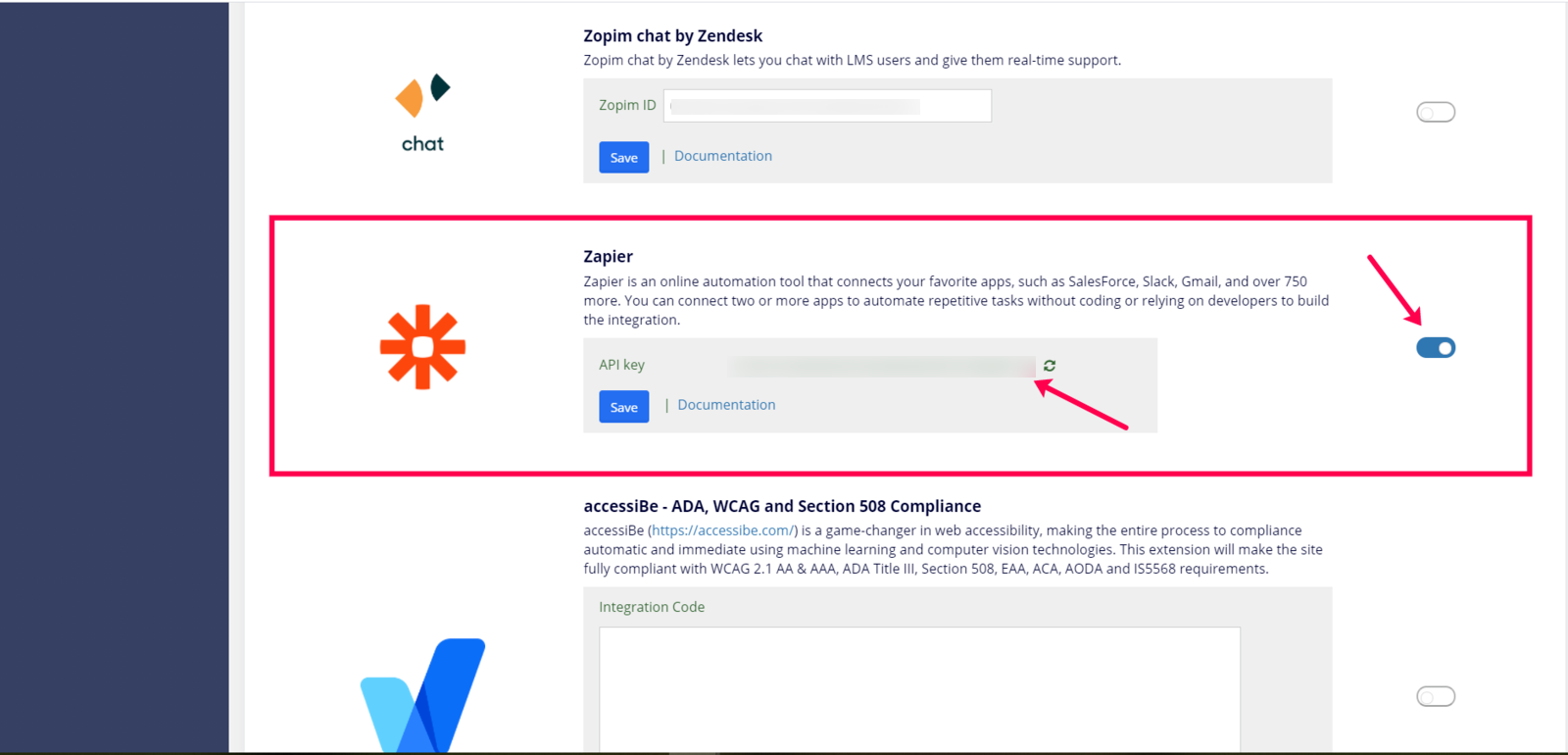 Step 3:
Login to your Zapier account and select on My Apps from the menu on the left side.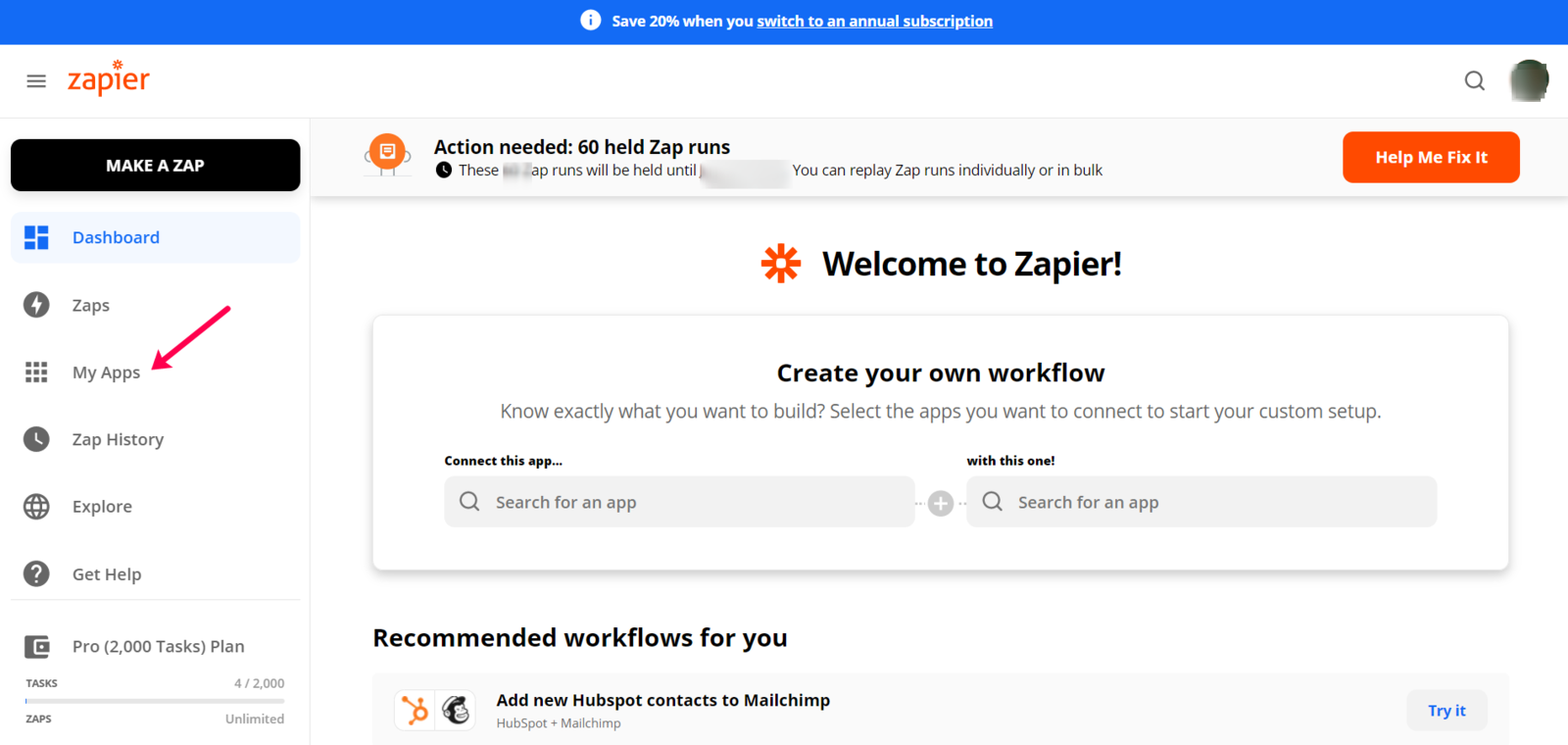 Step 4:
Click on Add Connection and search for BrainCert in the search bar.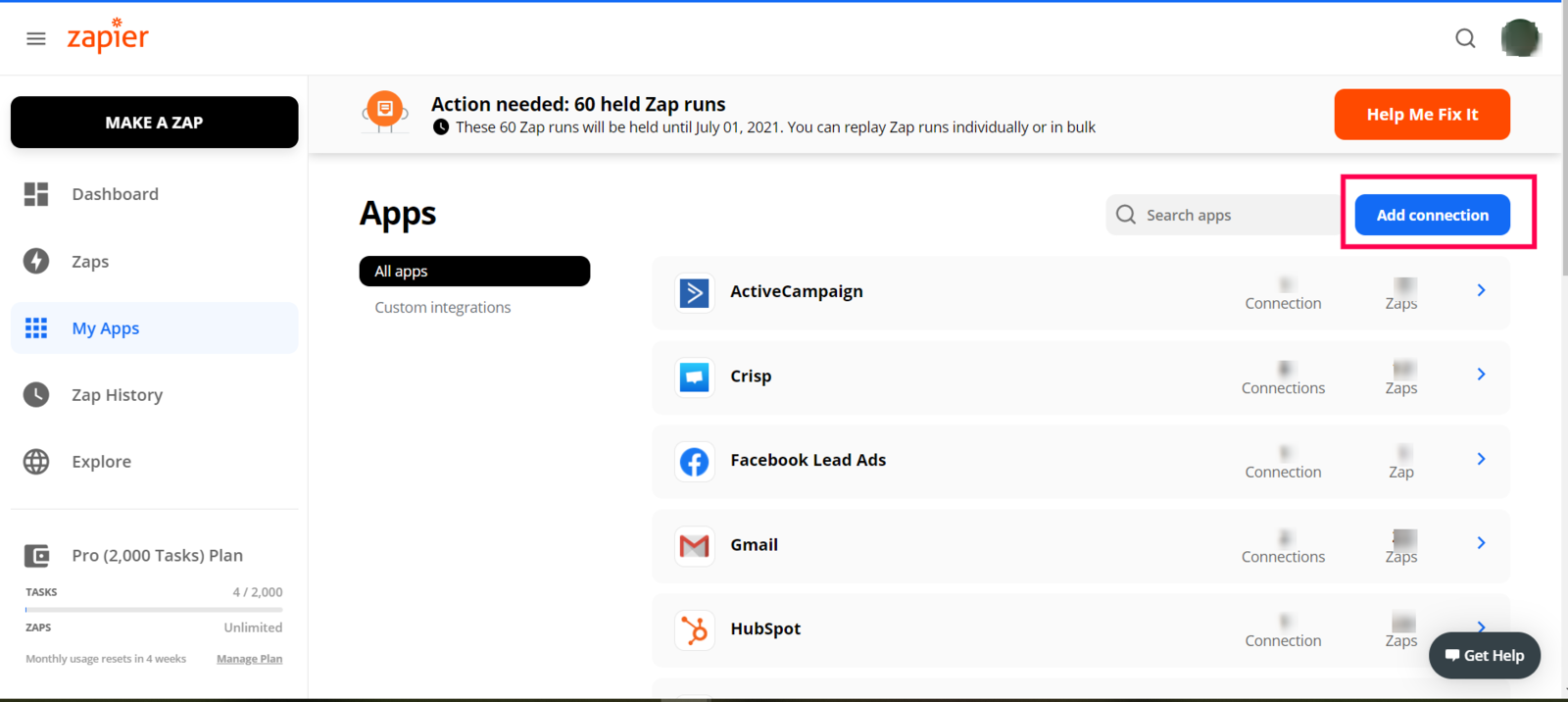 Step 5:
Enter the API key copied from your BrainCert Domain and click Yes, Continue

Your BrainCert and Zapier account will now be linked.