Steps to setup interface language in HTML5 Virtual Classroom
Steps to setup interface language in HTML5 Virtual Classroom
By Rahmathul Sajitha
updated about 1 month ago
This article will guide you through the steps to change the interface language of the Virtual Classroom.
Step 1:
When you schedule a live class, use option as shown below to allow all attendees to change the virtual classroom interface language

Step 2:
Attendees can click on the settings icon on the top left of the platform to bring up the language selection and change the interface language of choice.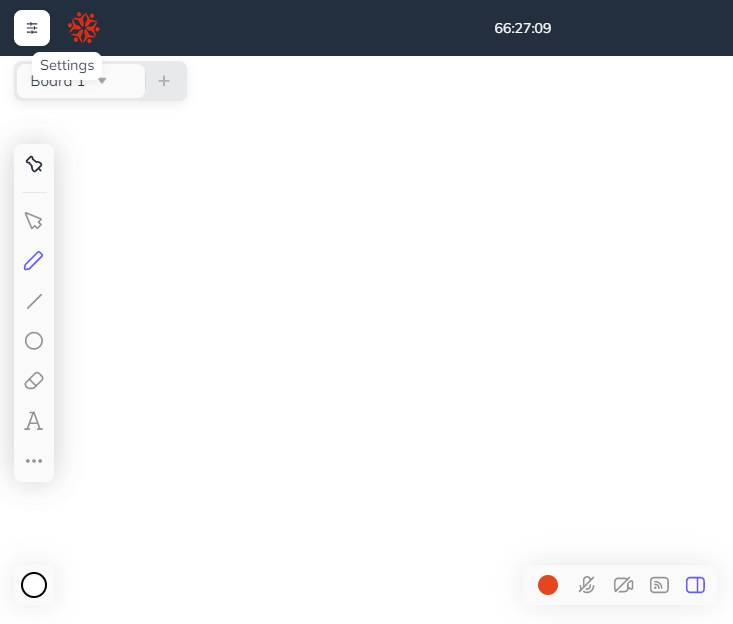 Step 3:
Select Language Settings and the dialogue box will be open up. Select the required language by clicking the language in the dropdown.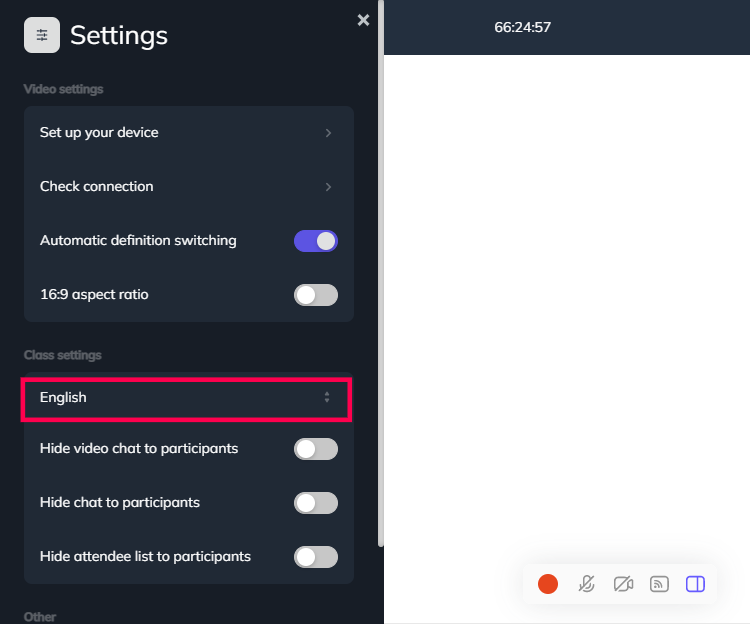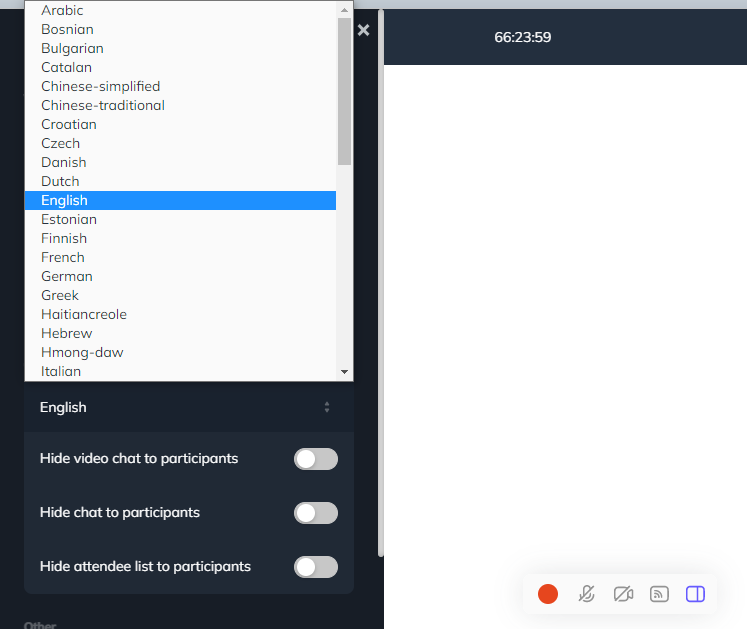 Step 4:
The list of supported languages:
Bosnian
Bulgarian
Catalan
Chinese-simplified
Chinese-traditional
Croatian
Danish
English
Haitian-creole
Hebrew
Hindi
Hmong-daw
Hungarian
Indonesian
Italian
Japanese
Kiswahili
Klingon
Korean
Lithuanian
Malayalam
Malay
Maltese
Norwegian-bokma
Persian
Polish
Portuguese
Romanian
Russian
Serbian
Slovak
Slovenian
Spanish
Swedish
Tamil
Telugu
Thai
Turkish
Ukrainian
Urdu
Vietnamese
Welsh
Did this answer your question?