BrainCert Unified Training Platform comes with built-in WebRTC powered HTML5 Virtual Classroom that provides real-time collaboration and state-of-the-art classroom environment for all your learners. Customize your virtual classroom theme and branding as mentioned below
Step 1:
Login to your 'Unified Training Platform' with respective account credentials



Step 2:
Scroll over to "Account & Settings" tab which can be found under the dashboard



Step 3:
Click on "Look & Feel" from the drop-down and select "Virtual Classroom theme"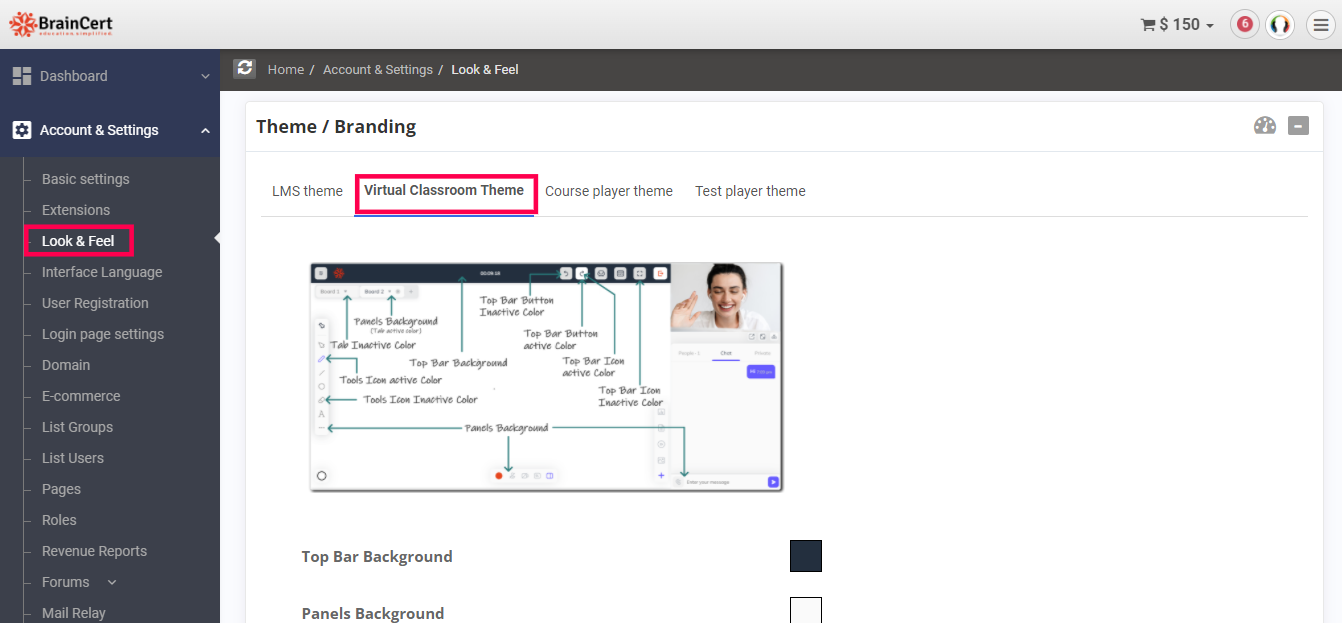 Step 4:
You can change theme colors which includes button, tab, tools background, top bar, right bar etc., by using easy-to-use color picker tool that Braincert provides. Once the necessary settings are done click save. Else click the "Reset button" to get the default.