BrainCert's certificate compliance feature lets you specify the certificate's expiration date and reset course progress should the certificate expire.
Step 1:
Sign in with your credentials to access this. Navigate to Courses under the Courses menu.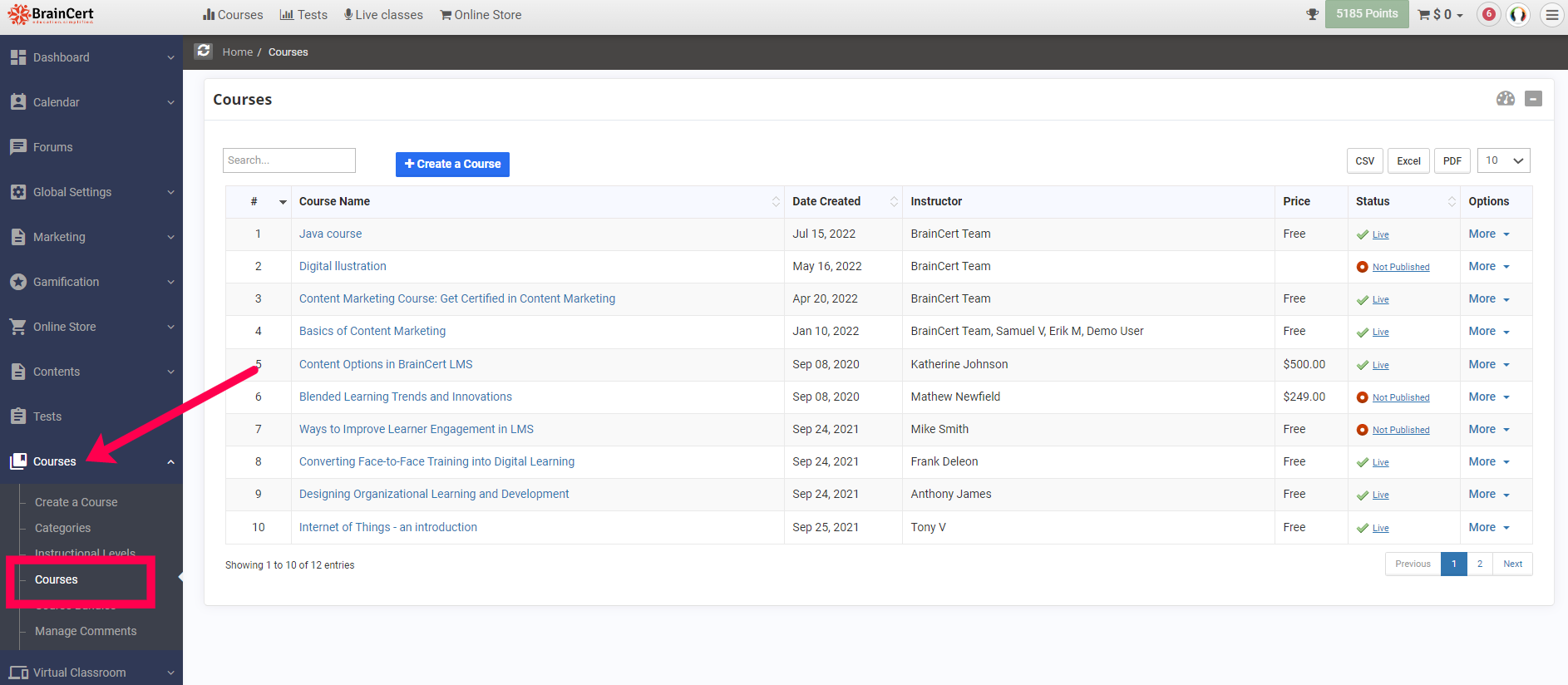 Step 2:
You can add rules by clicking on More of the required courses and then select "Add Rules".

Step 3:
To display certificate compliance, make sure you select "User must pass all tests to download certificate".

Step 4:
In this section, you can choose the certificate compliance and course expiration that best suits your needs, and click Save to proceed.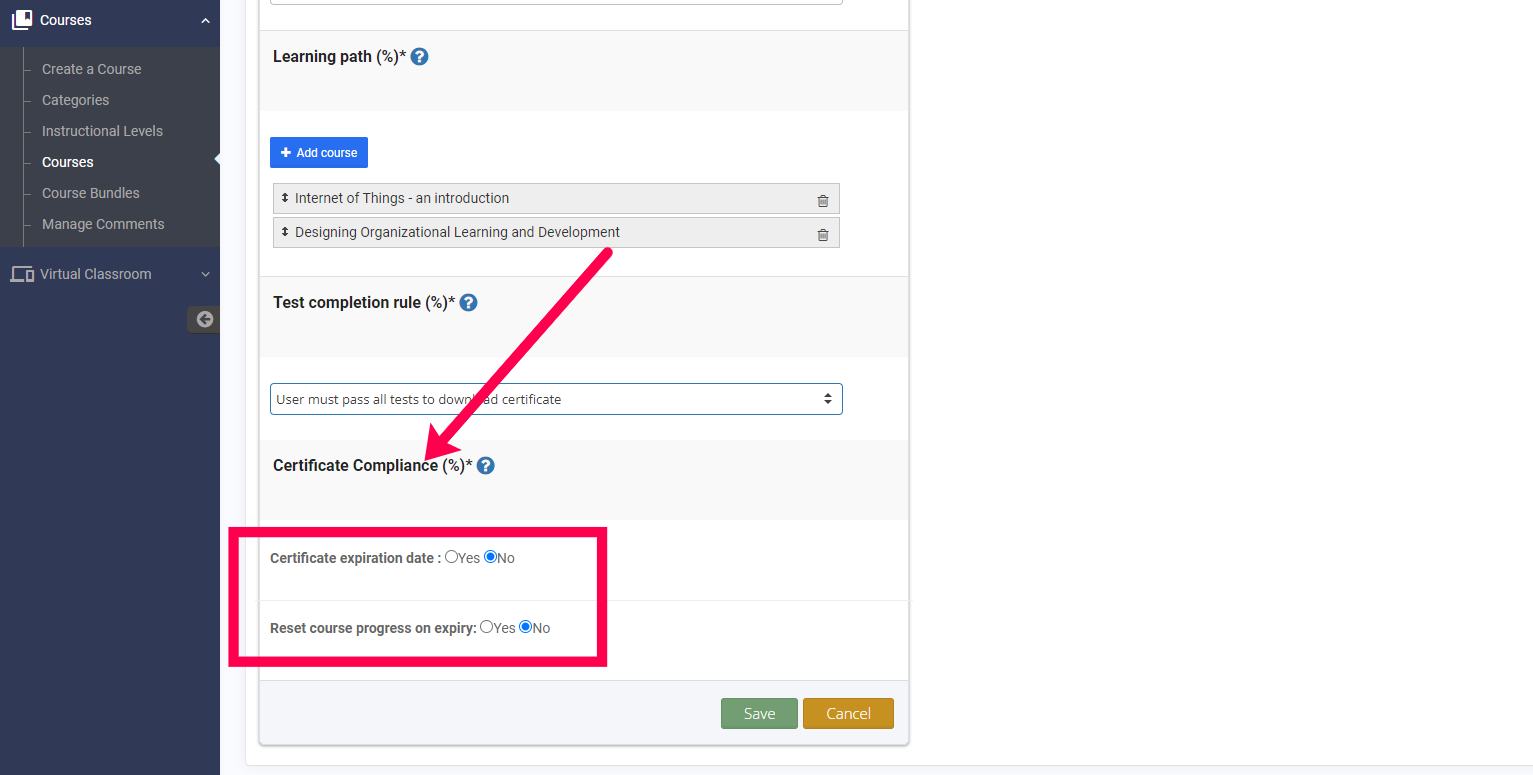 Hopefully, this guide will assist you in activating your certification compliance and course expiration.