BrainCert virtual classroom allows multiple instructors or moderators in a live class. This feature has been incorporated in the platform to make it easier for instructors moderate classes with more number of learners. Here is how you add multiple instructors while scheduling a live class.
Step 1
Login to the training platform and navigate to 'Schedule a live class' from the left side navigation bar.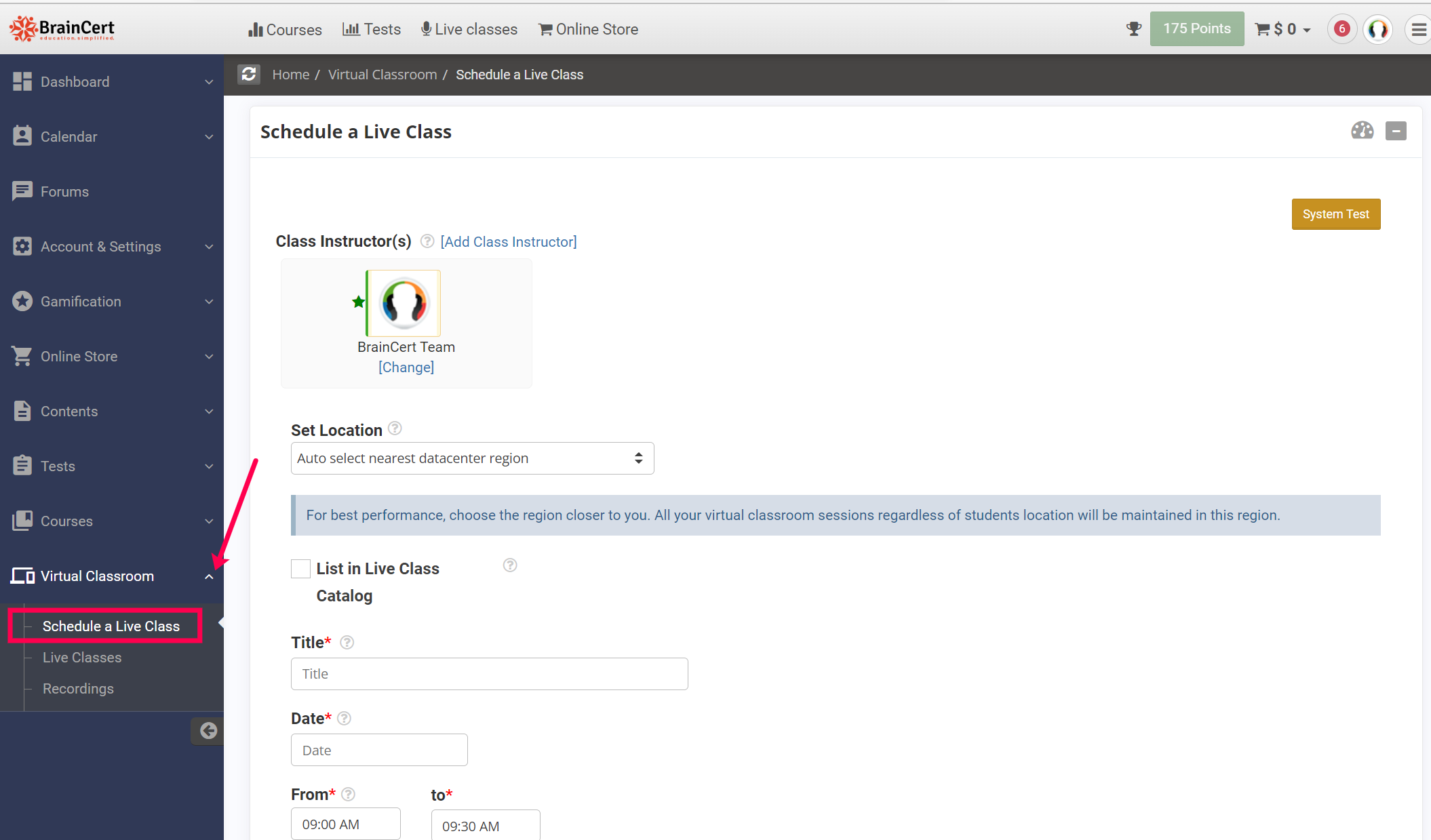 Step 2
Select 'Add Class Instructors' to add multiple instructors to the live class.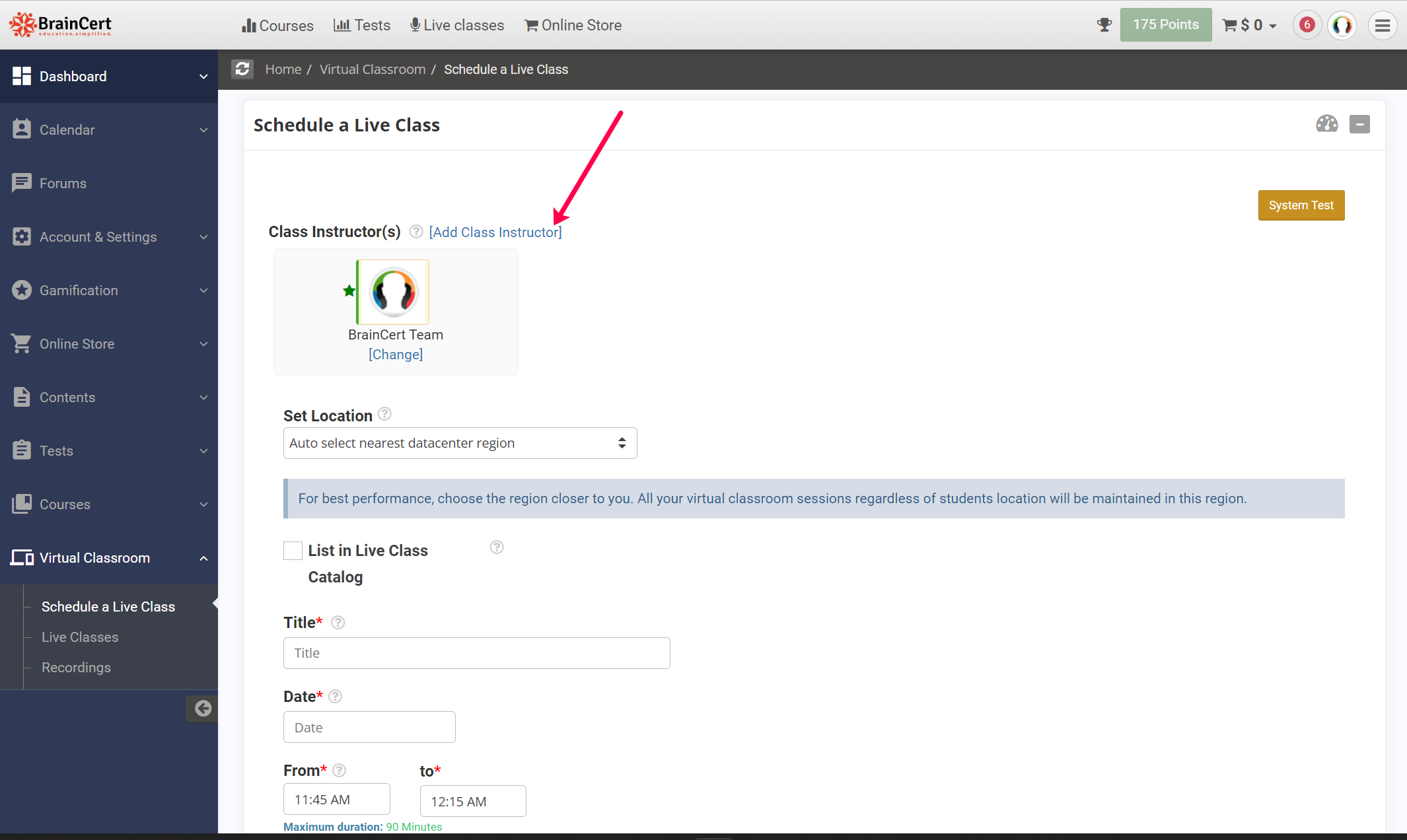 Step 3
Select the instructors you need to add and click 'Add'.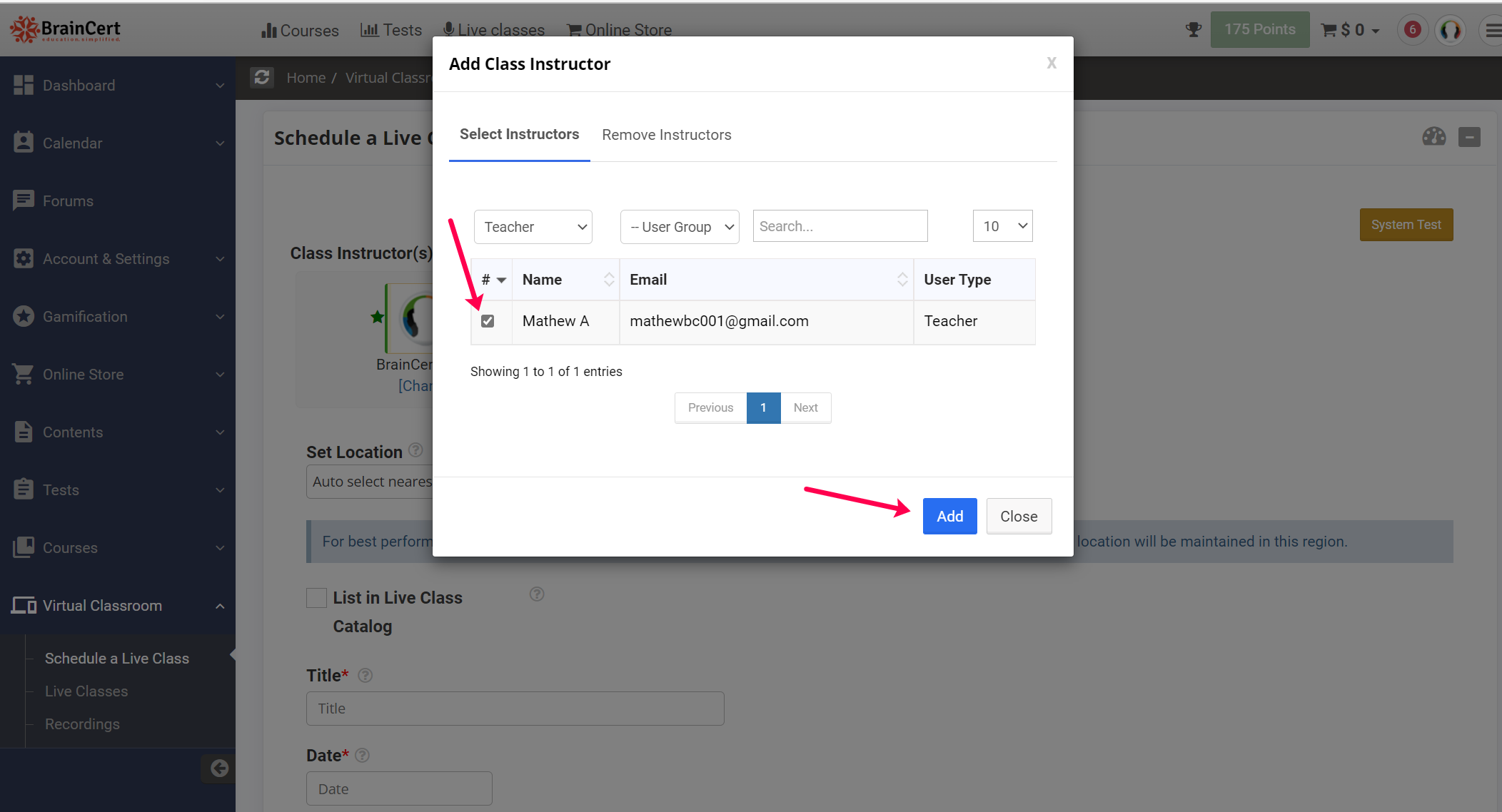 Note:
Note that though both instructors will have access to the tools to moderate the classroom, only the instructor who launch the live class can control the session recording as shown in the following image. Similarly moderators will also have access to control attendee mic, camera and collaboration tool access.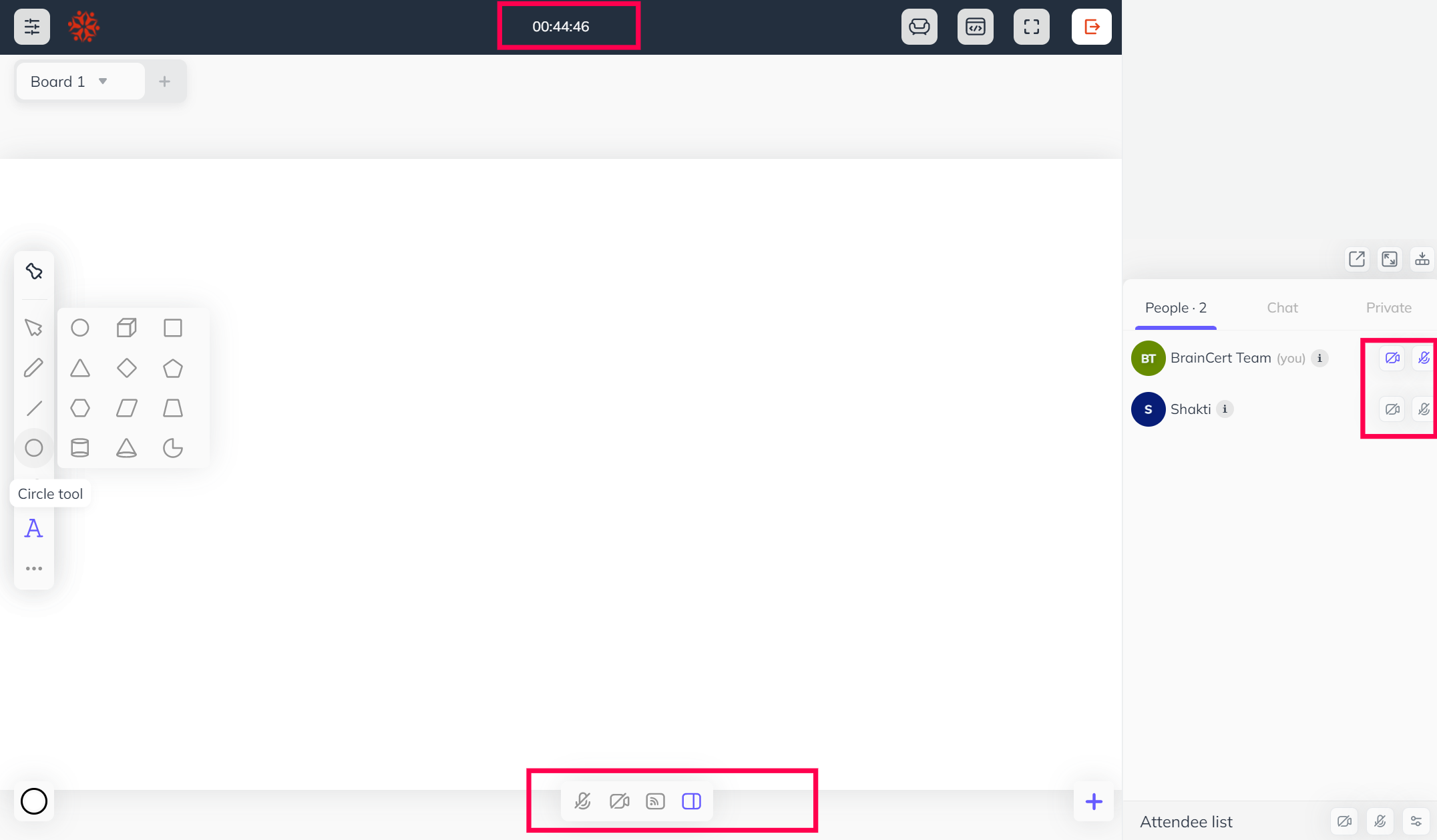 We hope you found this article helpful. Feel free to get in touch with our team if you have more queries.