This write-up will help you in creating a learning path and setting prerequisites for courses in a detailed manner,
Before getting started, make sure you have several courses beforehand.
Step 1:
Login to the training platform account with credentials and navigate to the Courses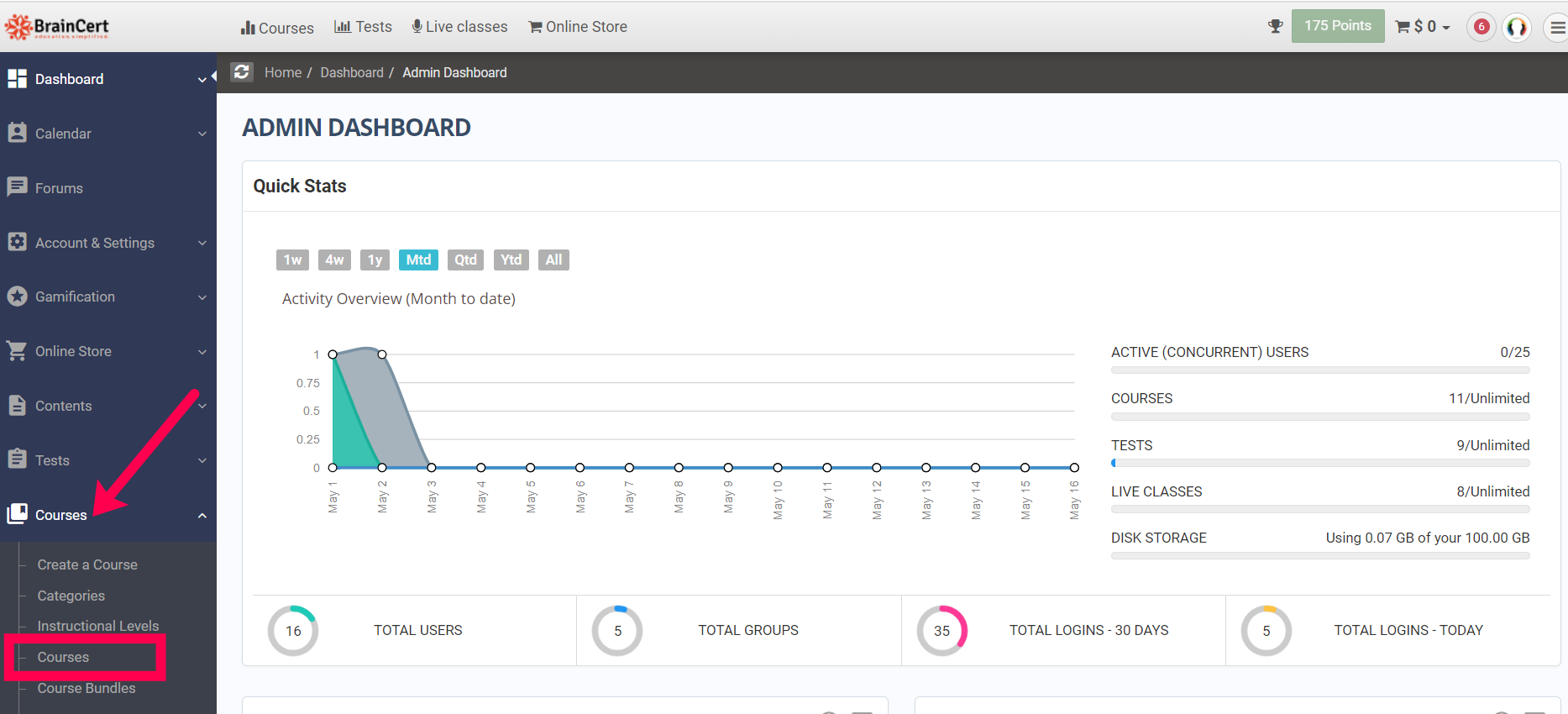 Step 2:
Select More corresponding to the course to which need to add rules and click Add Rules.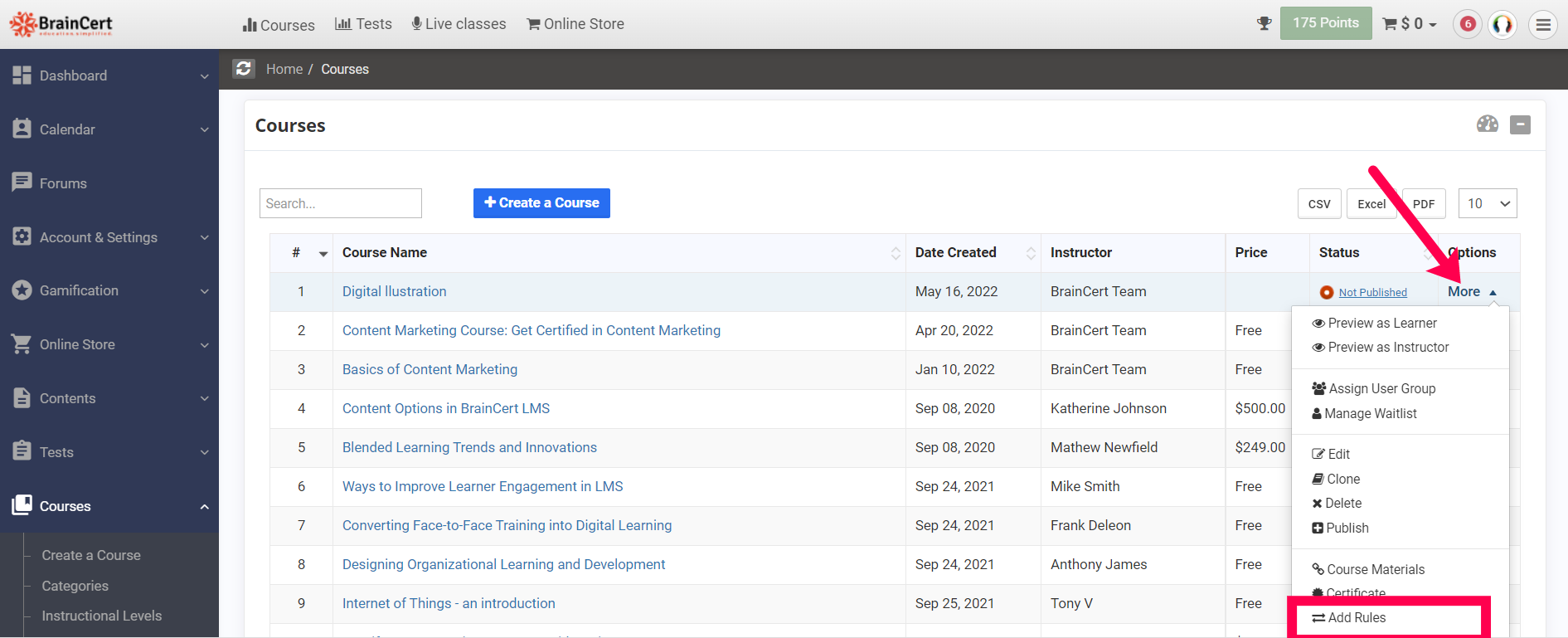 Step 3:
Click Add Course below the heading Learning path.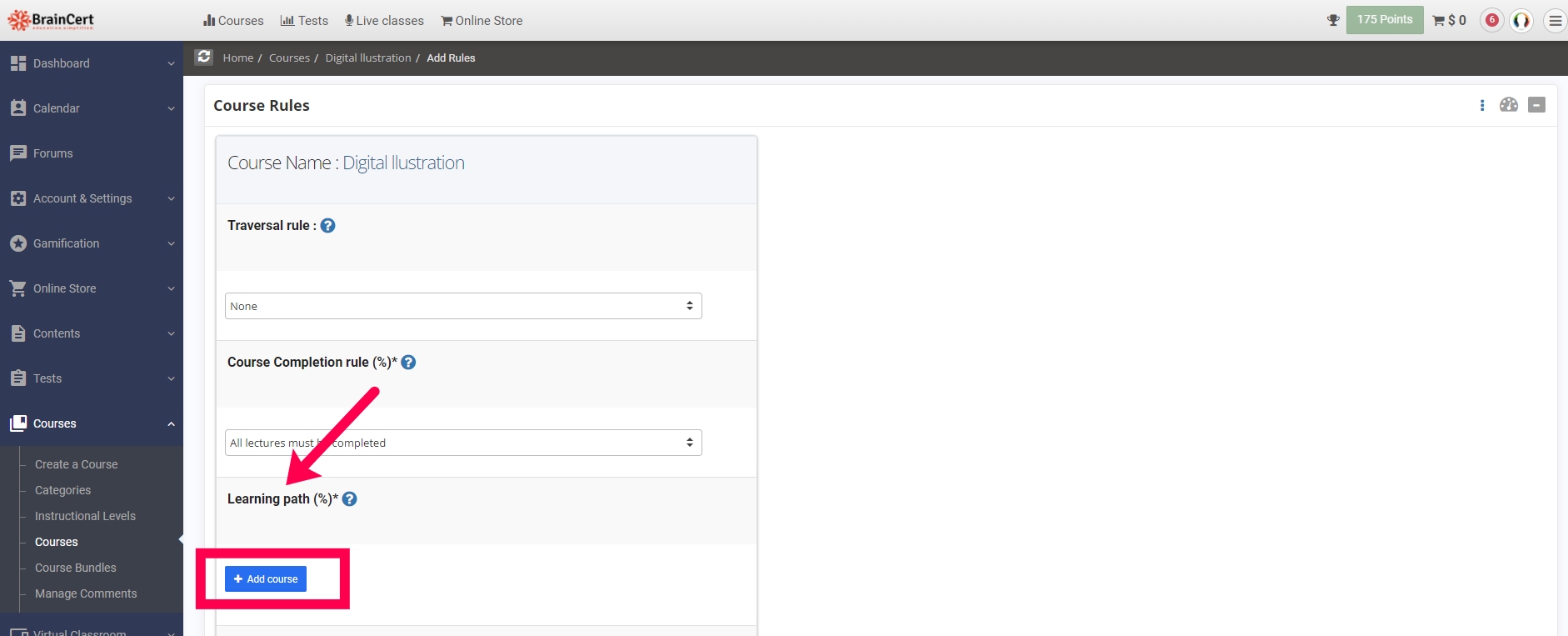 Step 4:
Once you click 'Add Course' a list of all published courses will appear. Select the required course and click Save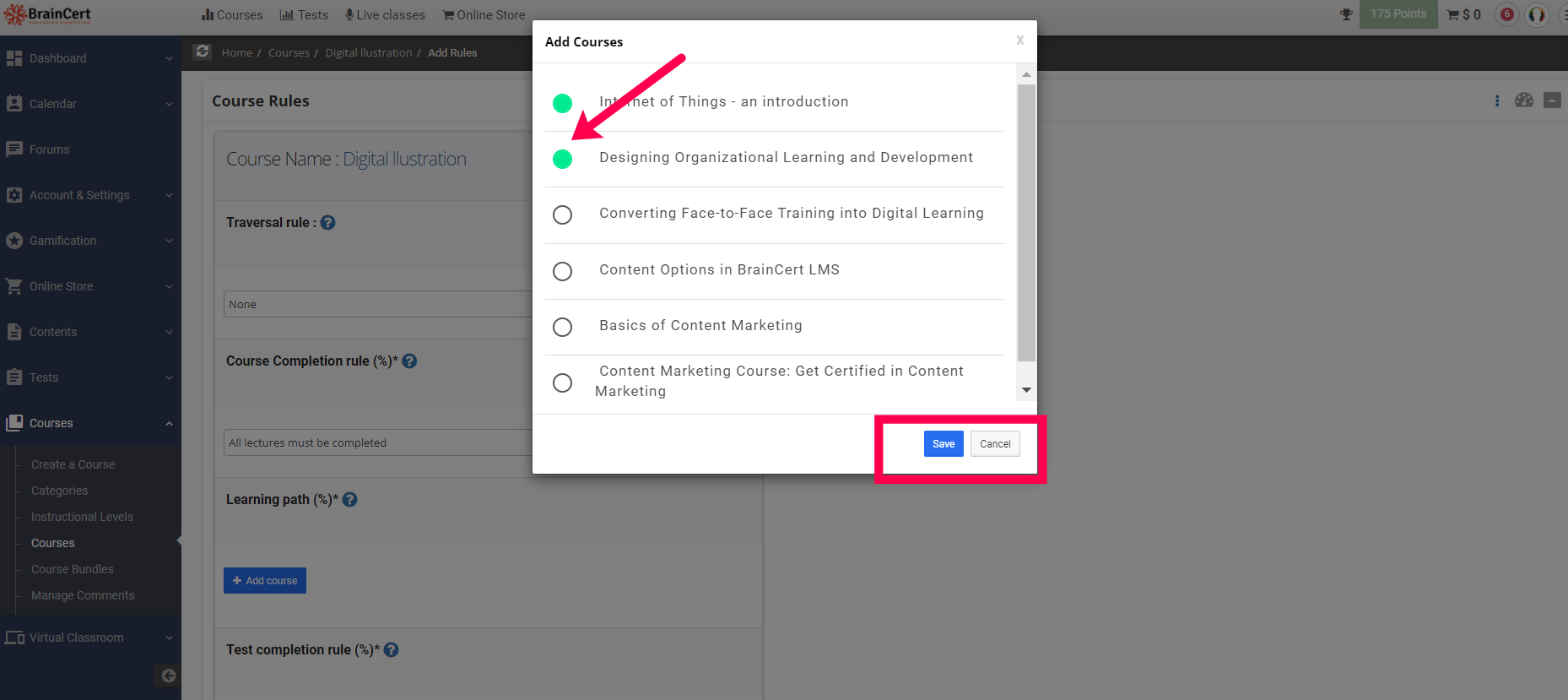 Step 5:
You can even align the course by clicking on the double arrow icon. Click Save.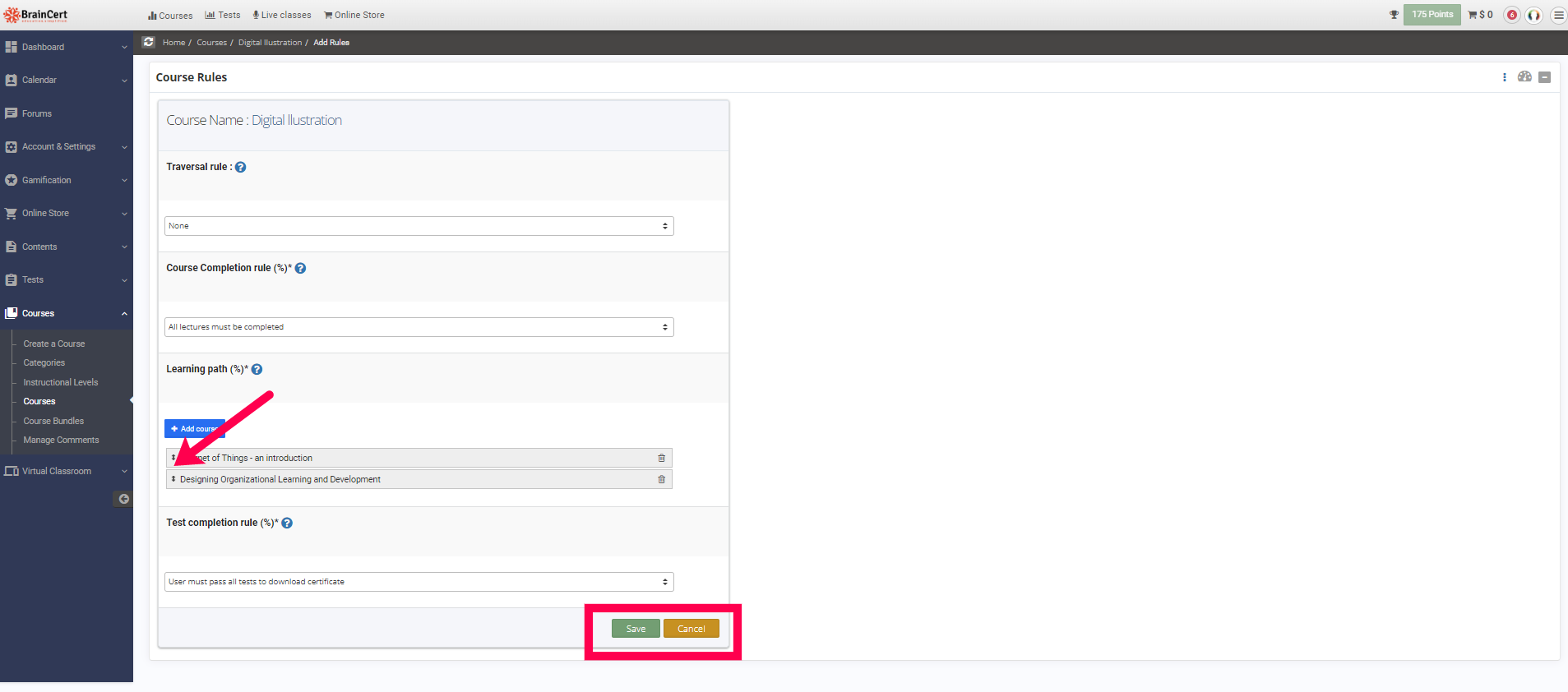 Step 6:
This is how the course will look in the frontend.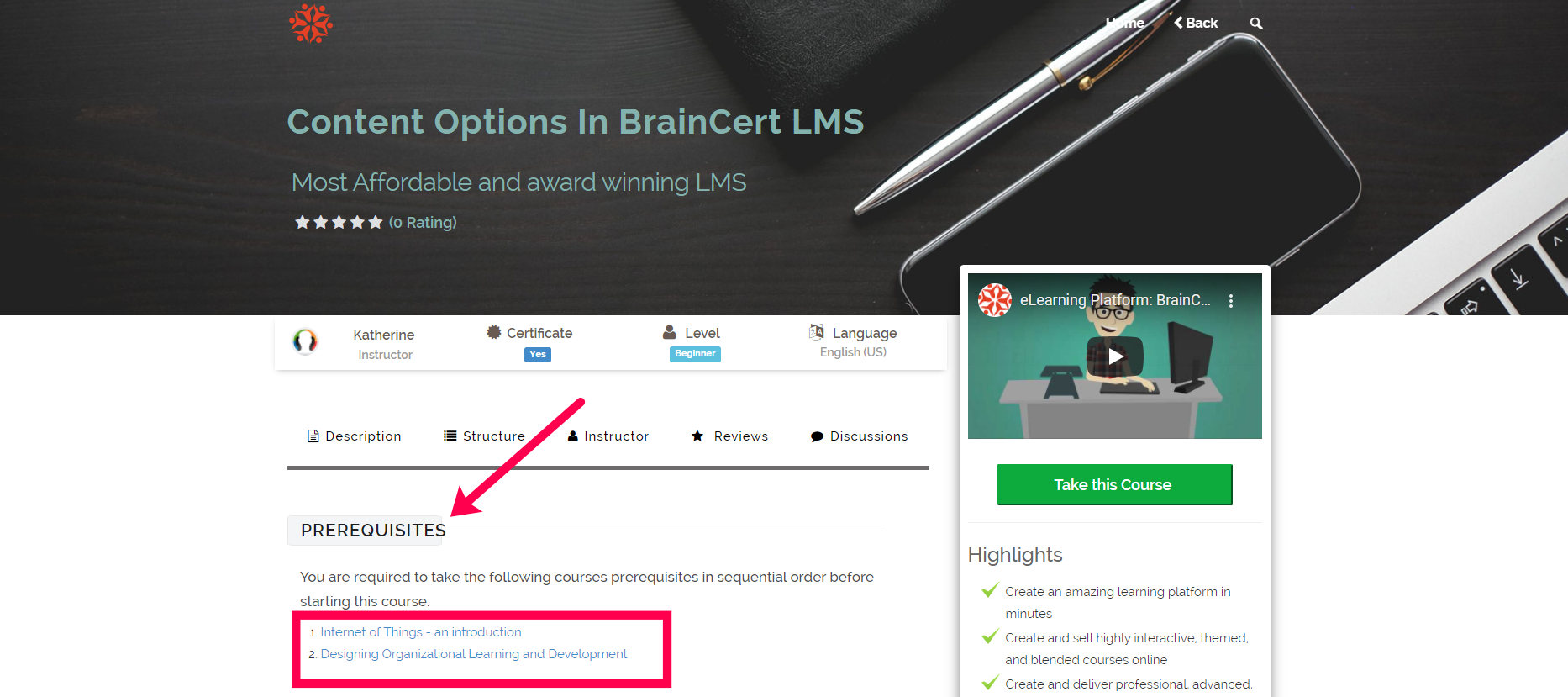 Hope this article helps. If you need more information, feel free to reach out to us.