BrainCert Unified Training Platform comes with a dedicated dashboard that lets instructors manage the course comments from one dashboard. Here is how you can manage the comments from the dashboard.
Step 1:
Login to the Unified Training Platform and navigate to 'Manage Comments' under courses.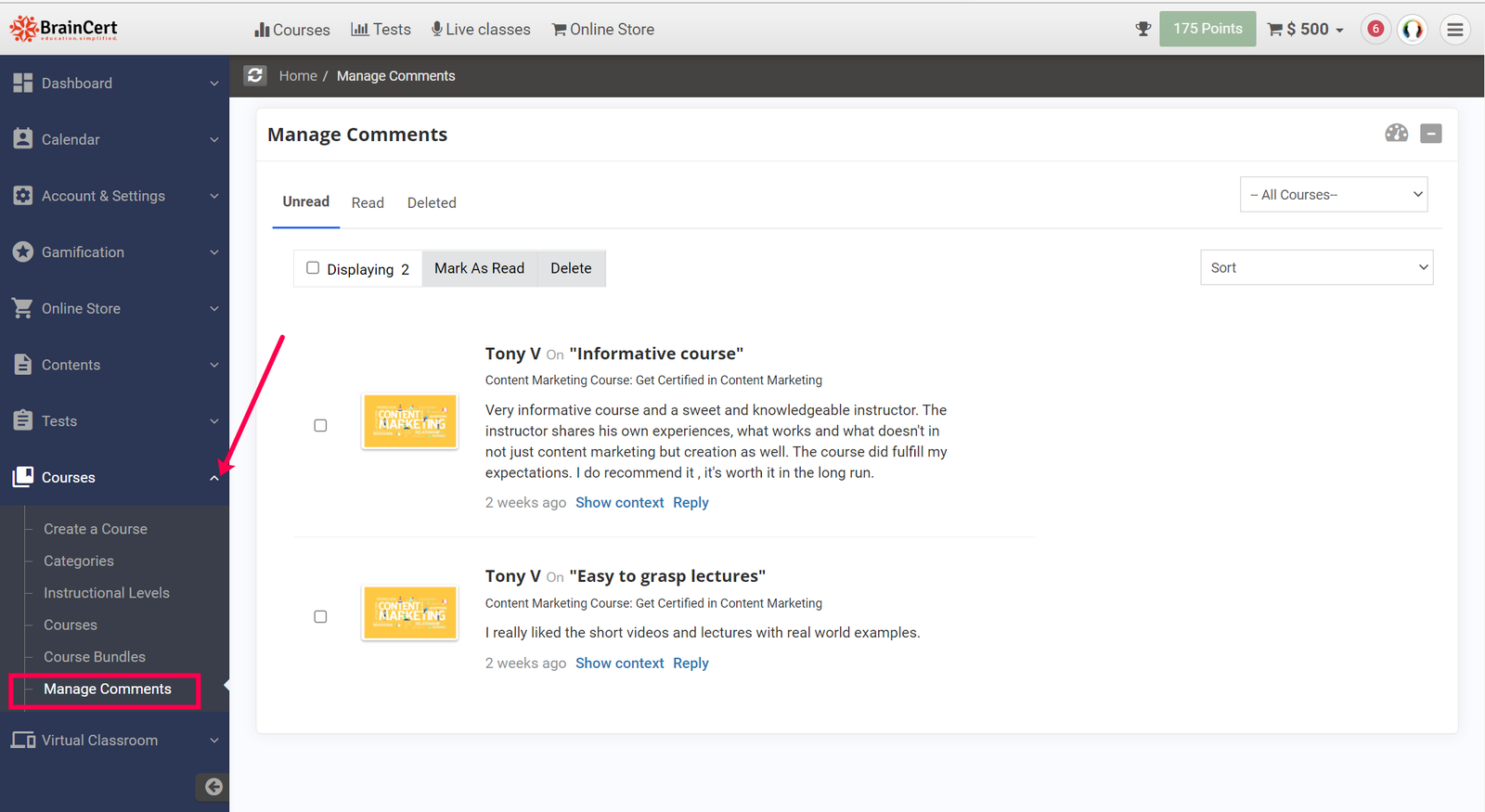 Step 2:
This dashboard you see on your screen where you can manage the course comments.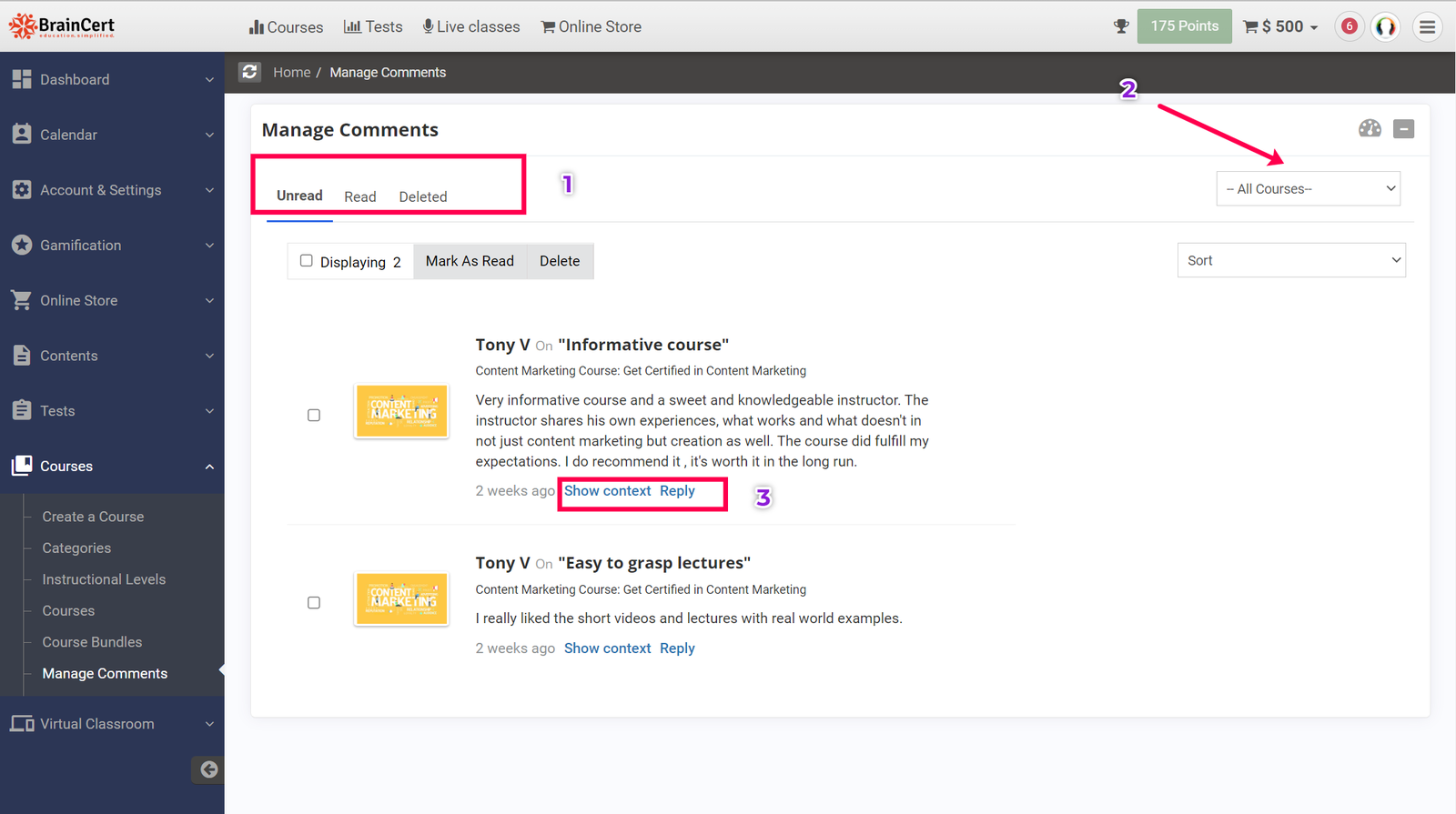 Use this breadcrumb to filter the unread, read and deleted comments.
Use this dropdown menu to filter out the published courses.
Select 'Show Context' to see the comments on the course page & 'Reply' to a comment.


Step 3:
To delete a comment select the comment and click delete.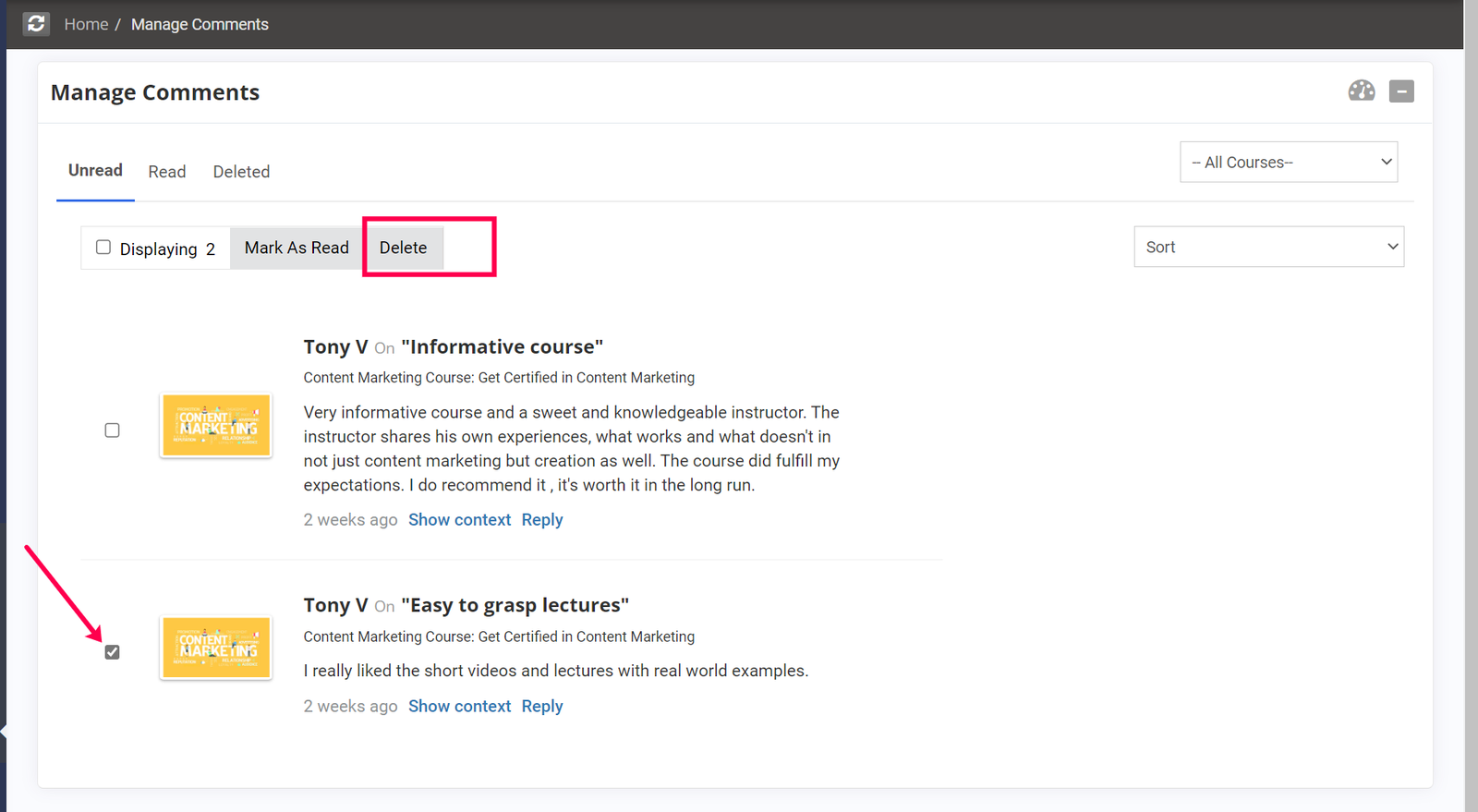 We hope you found this article helpful.