This article walks you through the steps to use the integrated content library in the Virtual Classroom to upload documents and video files.
Step 1:
After uploading your docs, audio, and video files into your Content Library - Once in the session, click on the document tool option to see a window pop-up with multiple options to load content into the classroom. Select the first option - choose from your library


Step 2:
Once you click on choose from your library, you will get instantaneous access to all your pre-uploaded content - You can either choose the files from the list or try using the filter option to find and upload the relevant file.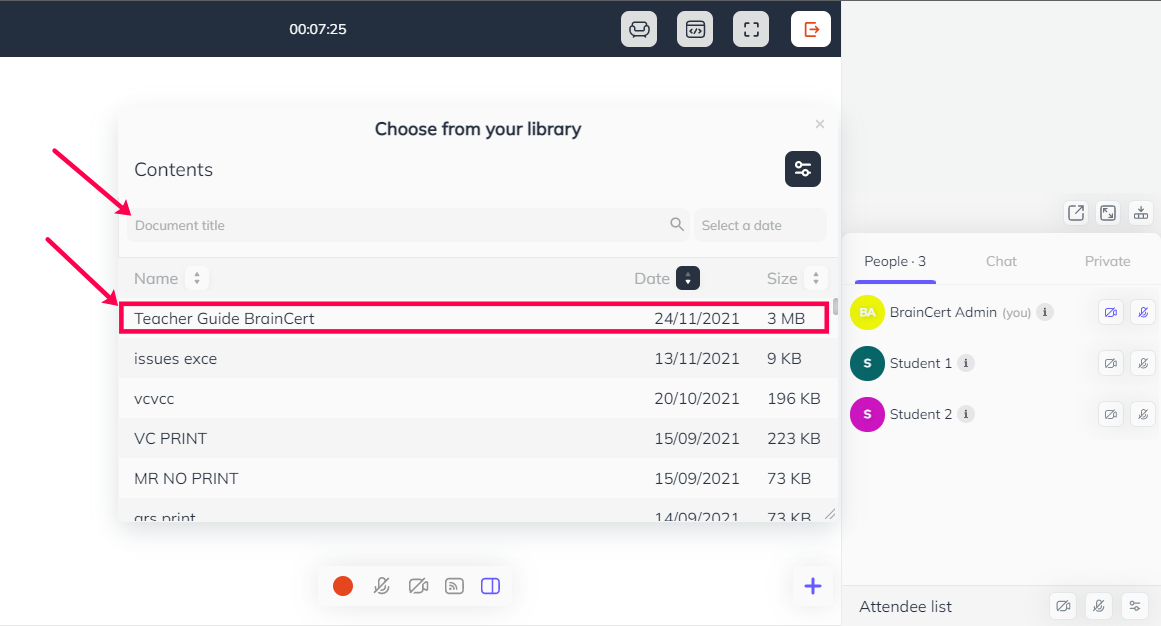 Step 3:
Note that the uploaded file would take the shape of a new whiteboard tab as seen below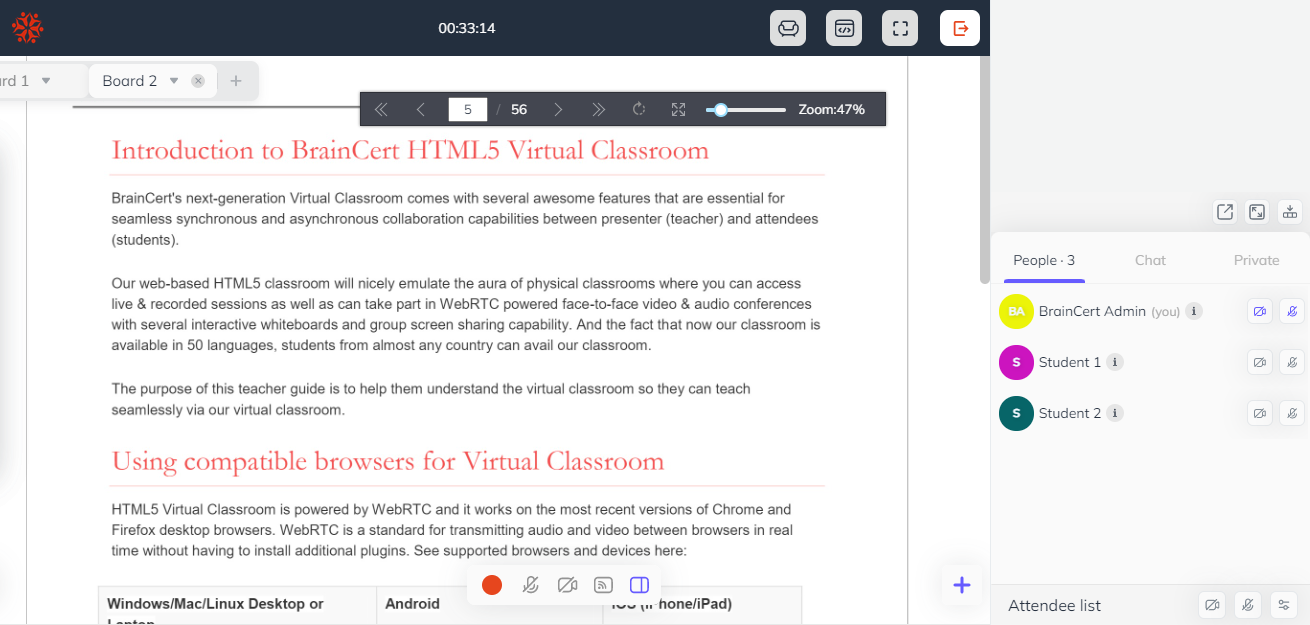 Step 4:
To play video content on the whiteboard - Click on the video tool option to access the media player feature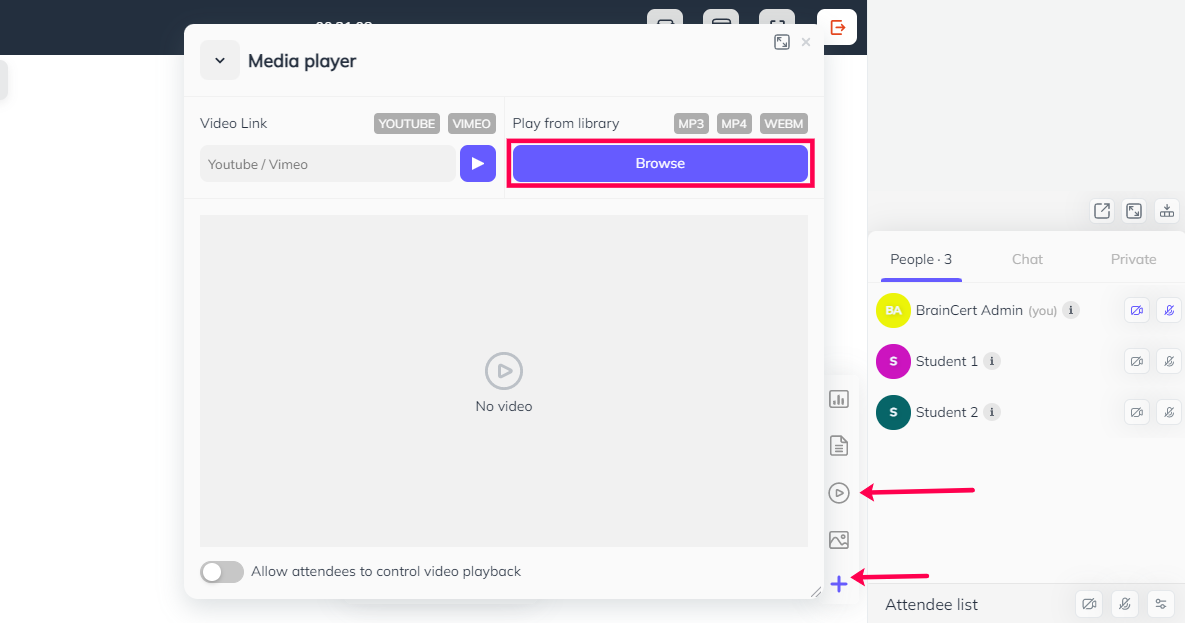 Step 5:
You can choose to play video from
YouTube/Vimeo
From content library
1) To play a video from YoutTube/Vimeo paste the video URL on the corresponding field.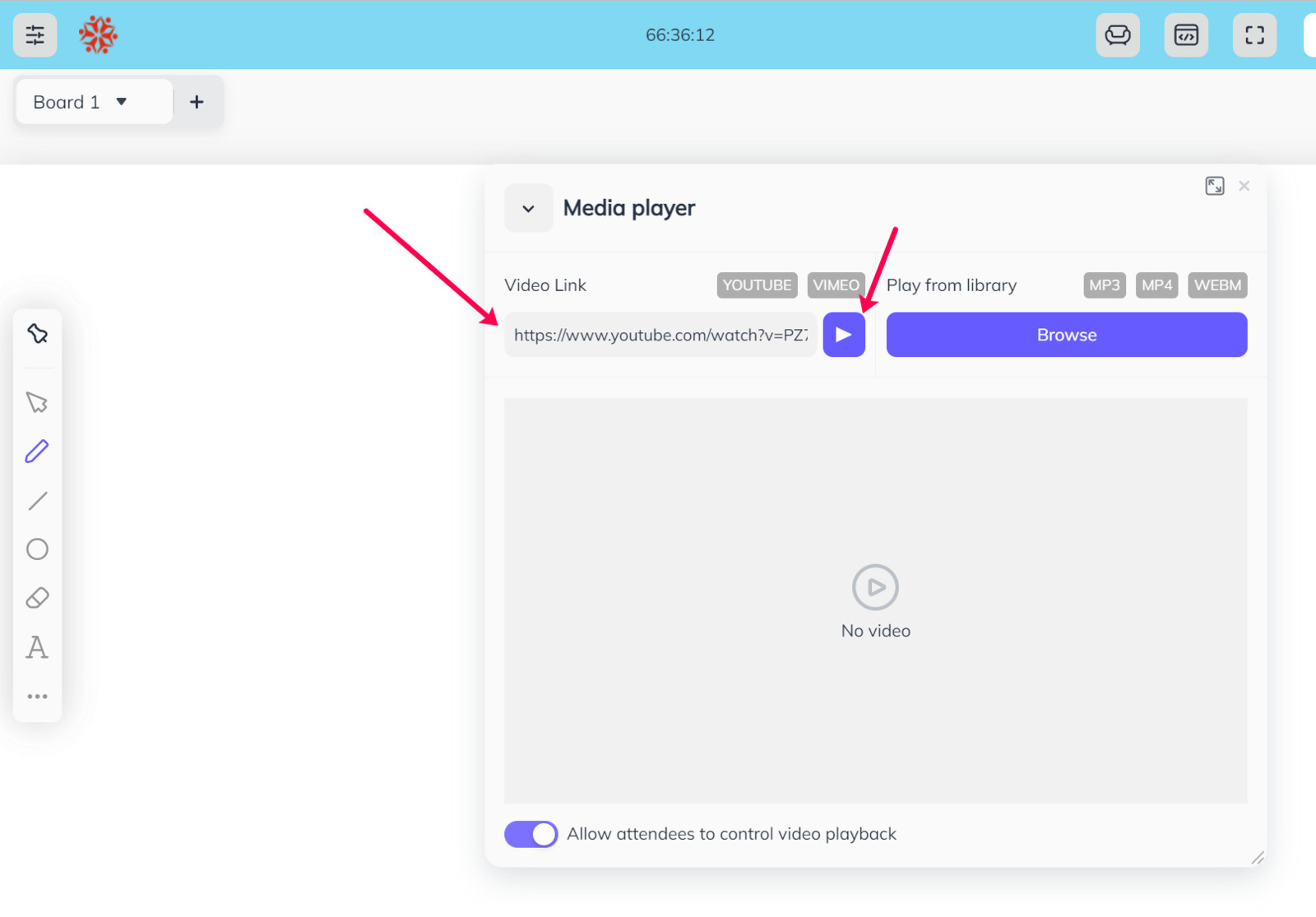 2) To play videos from the content library click Browse and select the required file from your content library.