This article walks you through the steps to be followed to set custom weighting for individual questions.
Step 1:
Create a test by clicking on the "Create a Test" blue button.


Step 2:
Complete the basic settings. Next in the advanced settings select No below Allow viewing answers during the test and select Adaptive scoring in the Scoring algorithm dropdown.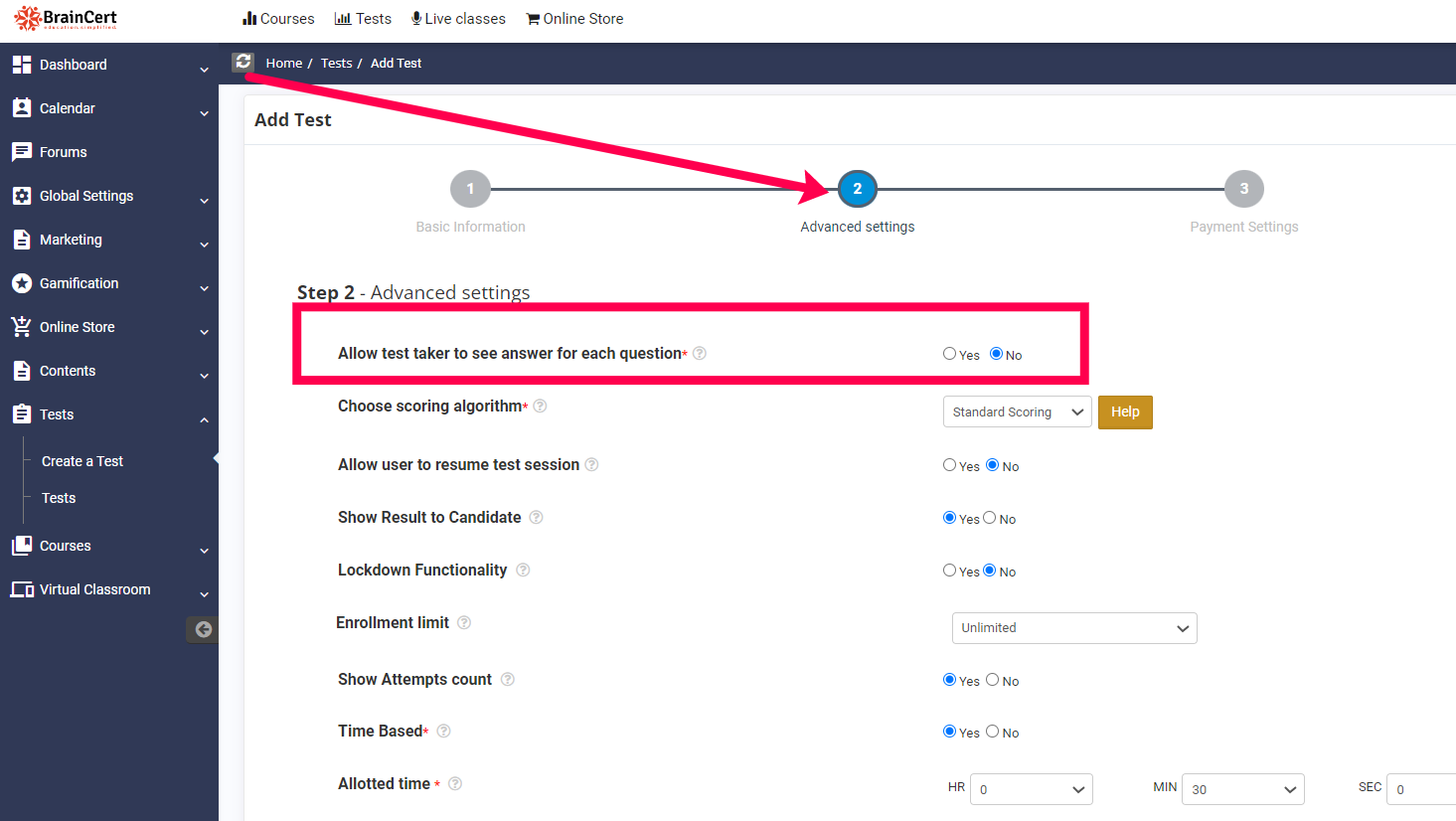 Step 3:
Go to the test that's created and add questions by clicking the Question under More

Step 4:
Click on Add Test Question blue button to add the question type




Step 5:

Select the question type that you want to add and select the difficulty level of the question.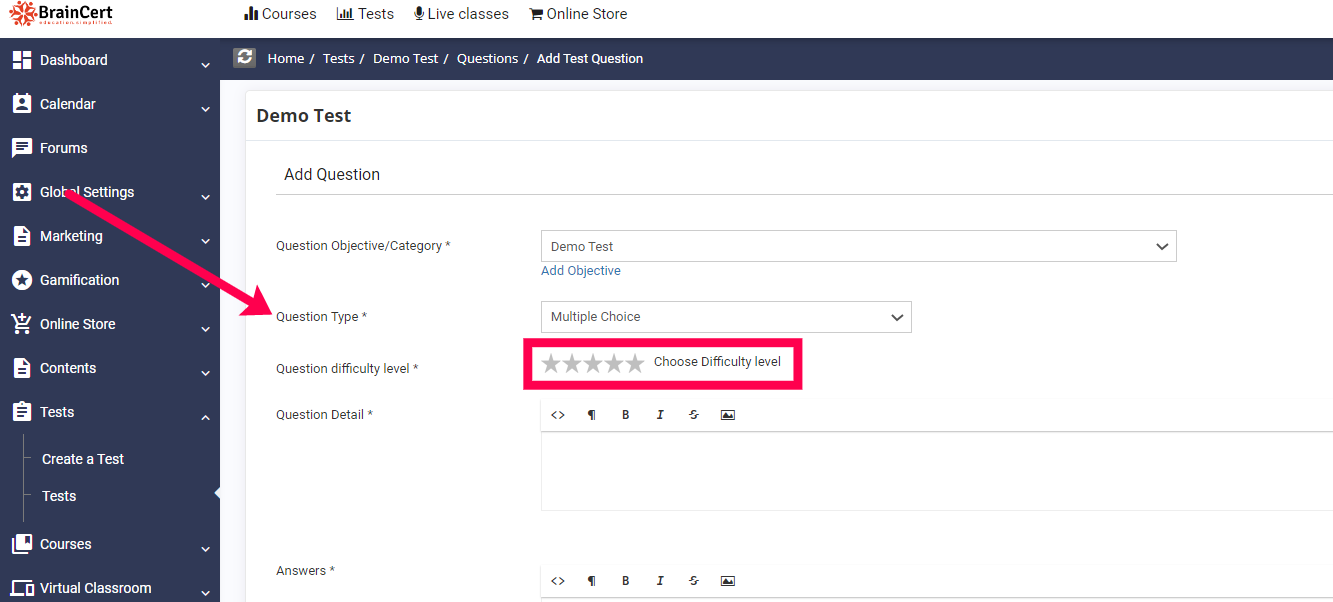 Step 6:
Once the test is taken by the student you can evaluate from the backend.