You can easily customize the default header and text in course landing pages on the unified training platform in a few clicks.
Step 1:
Login to your unified training platform account and navigate to 'Courses' from the left side navigation bar.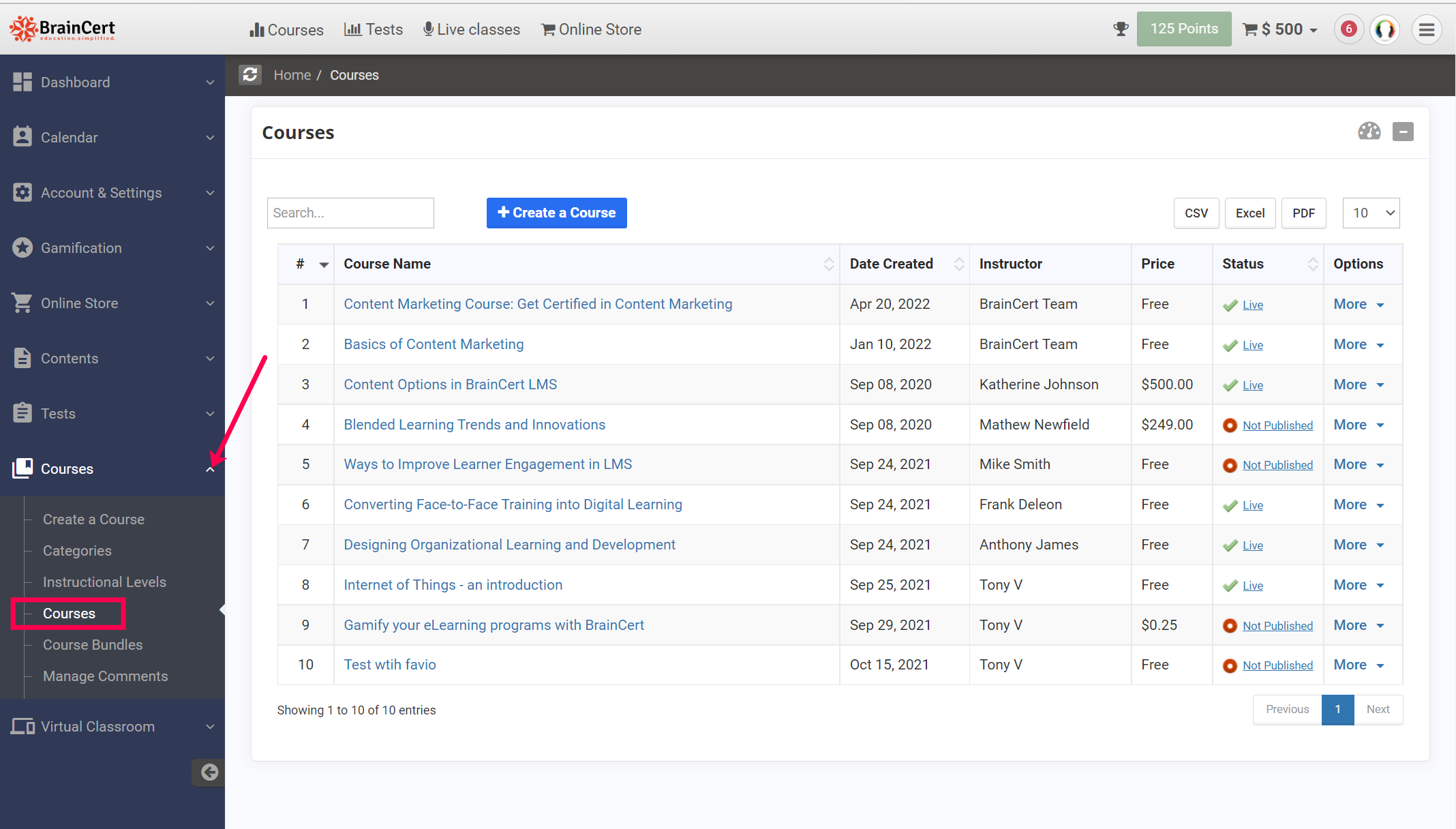 Step 2:
Select more corresponding to the course to which you need to make changes and select 'edit course'.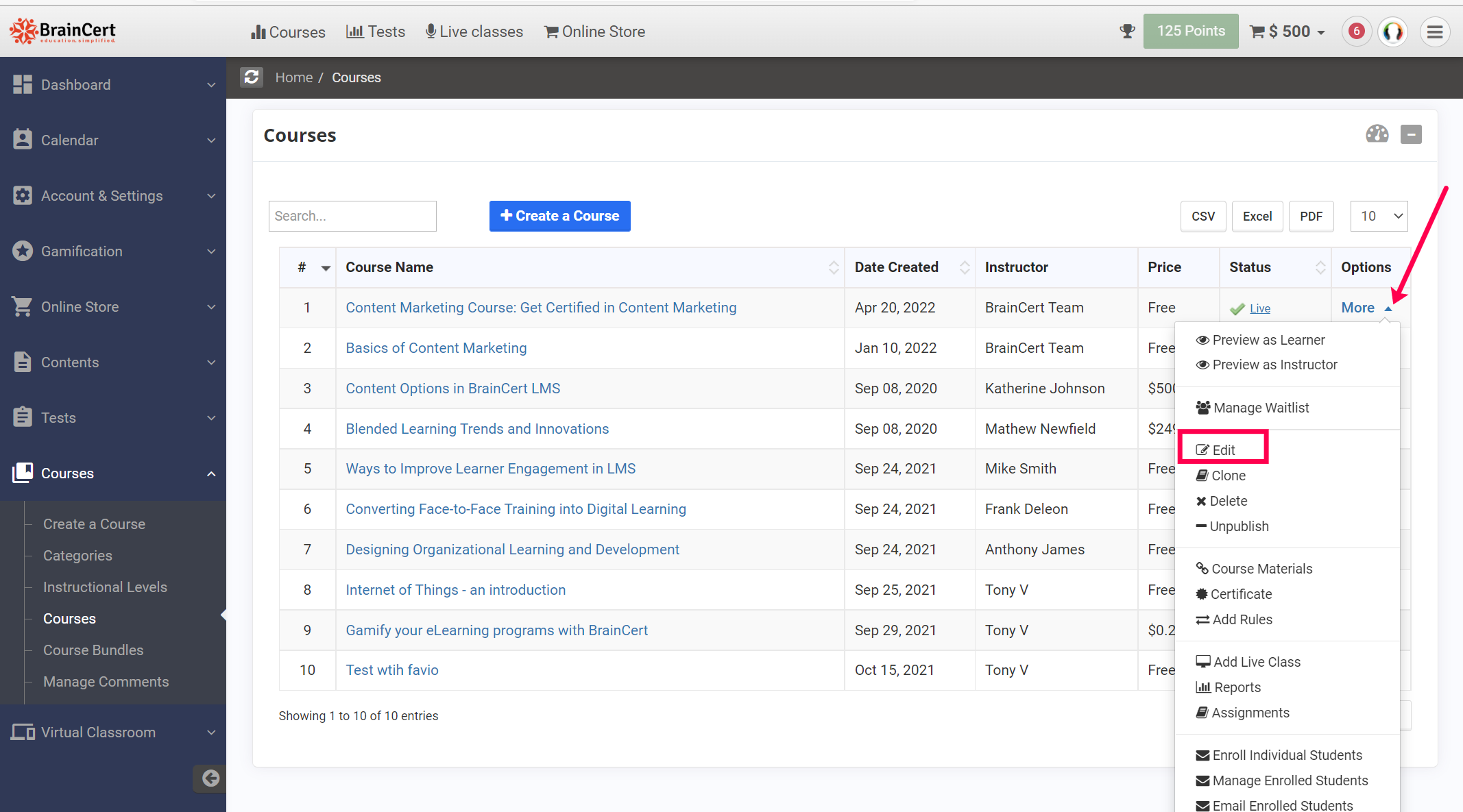 Step 3 :
You can edit the Course header, subtitle, and background image here.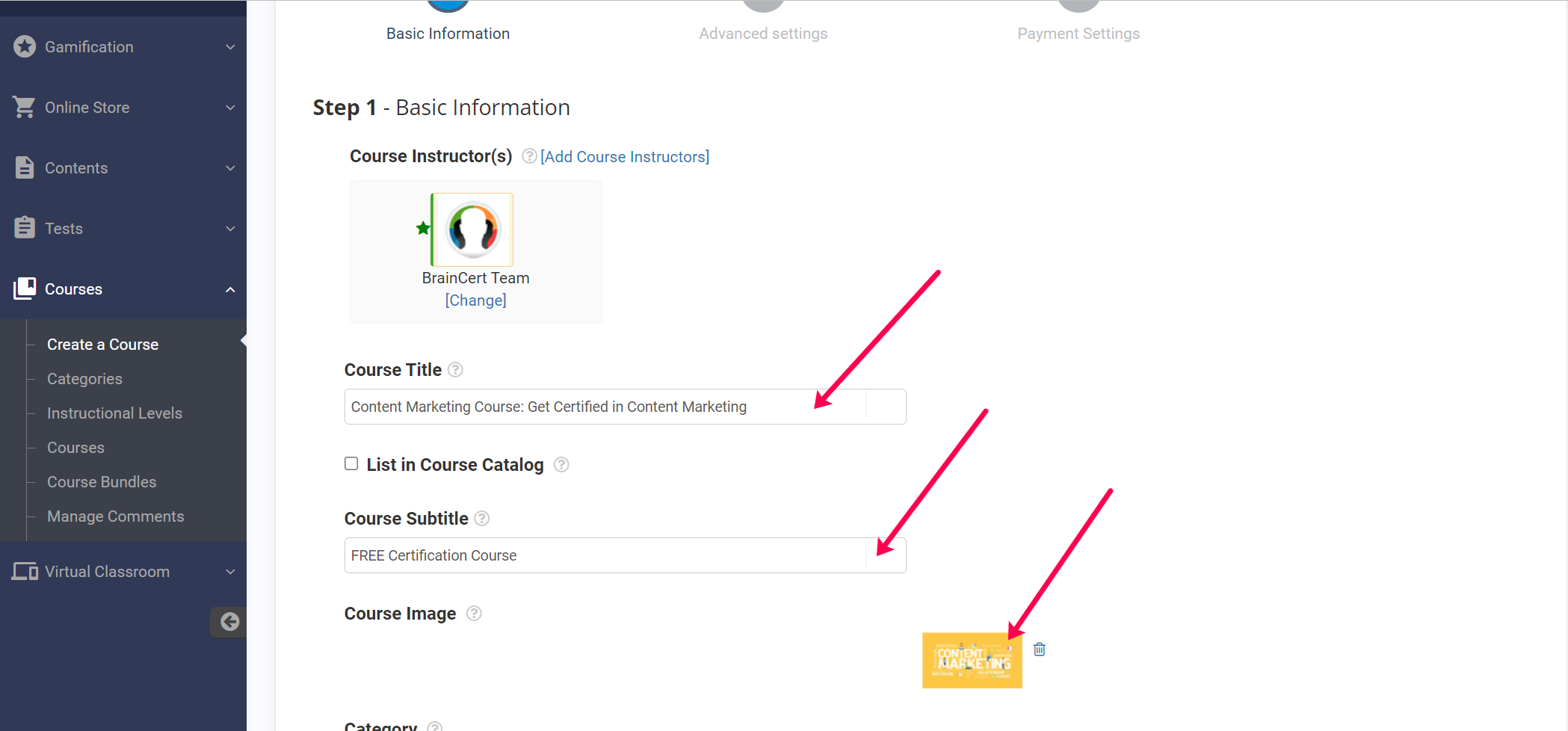 You are now done with customizing the course title, subtitle, and course image.