The online polling feature is a must in virtual classrooms to collect feedback from attendees. This article will guide you through the steps to create polls or surveys in BrainCert virtual classroom.
Step 1:
Start your classroom session and click on the Poll button on the bottom right.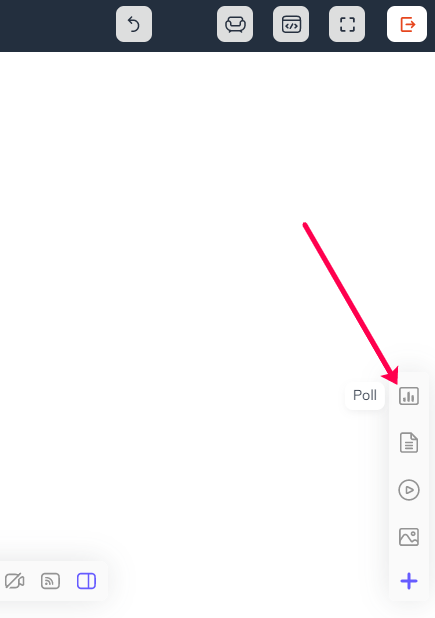 Step 2:
Once you open polls you will see a popup on your screen as shown below. This is where you need to add your poll questions.
To add questions to poll, type in your question on the top box. To add multiple options, click on Add New Option and when you are done, click on the Publish Poll button for attendees to attempt the poll.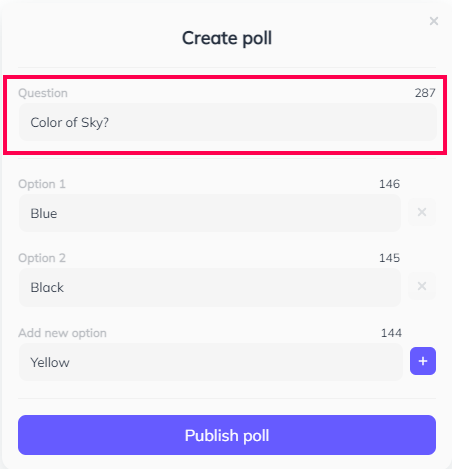 Step 3:
With the poll feature in BrainCert virtual classroom instructors can decide whether the attendees can see the poll results or not. Use the toggle button to allow attendees to see the poll results after the poll.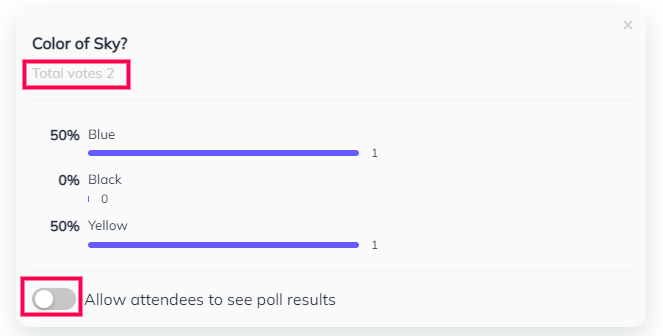 Step 4:
To end the poll click on the End poll button.