Your course and test reports comes with insightful student data and visually appealing dashboards. If the available report do not suit your needs, you can generate your own custom report, which defines the data that will be included in a report.
Step 1:
In order to create a custom report, log into your LMS platform and click on 'Reports' under 'more' corresponding to the course you need to pull out the report.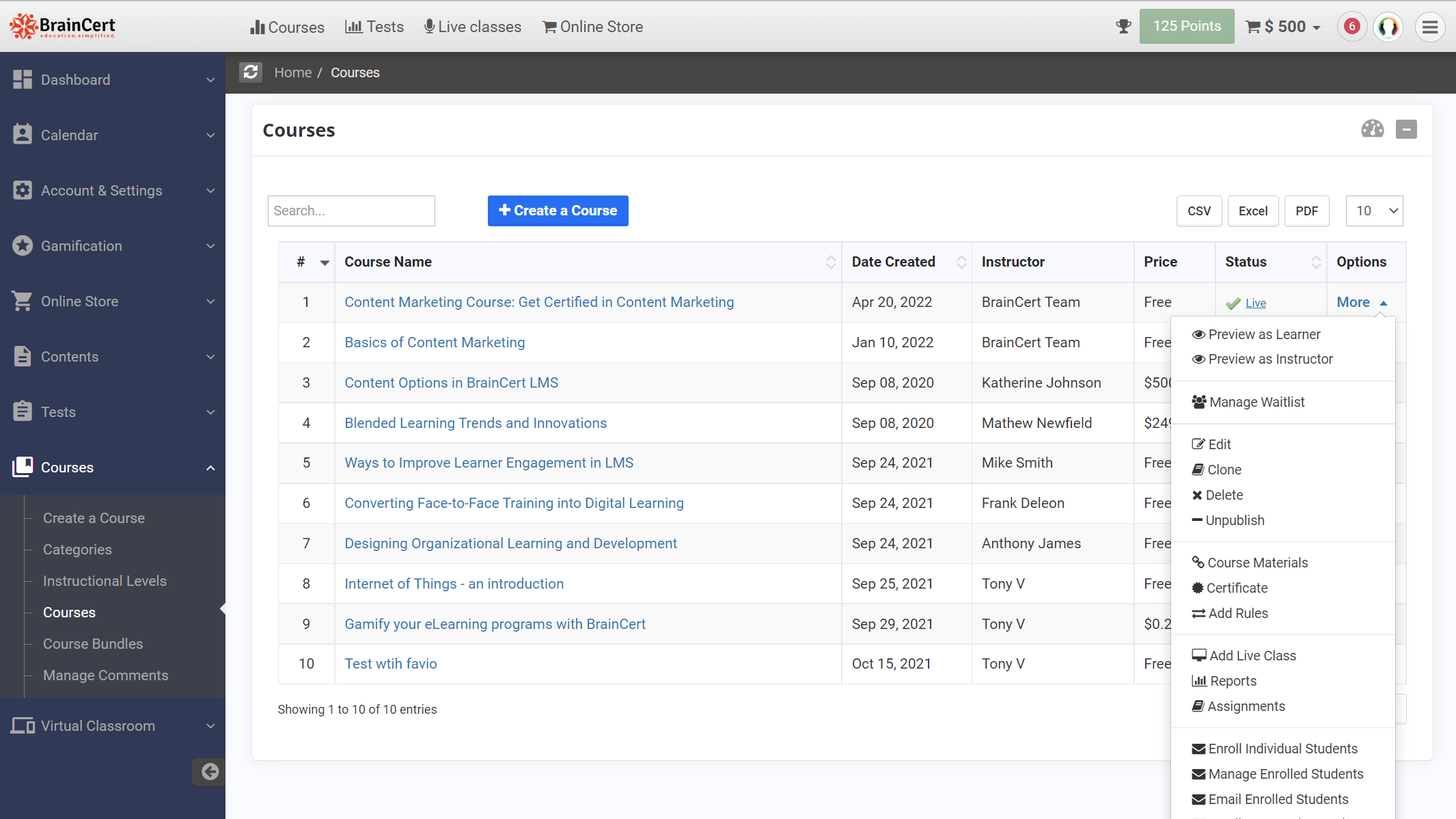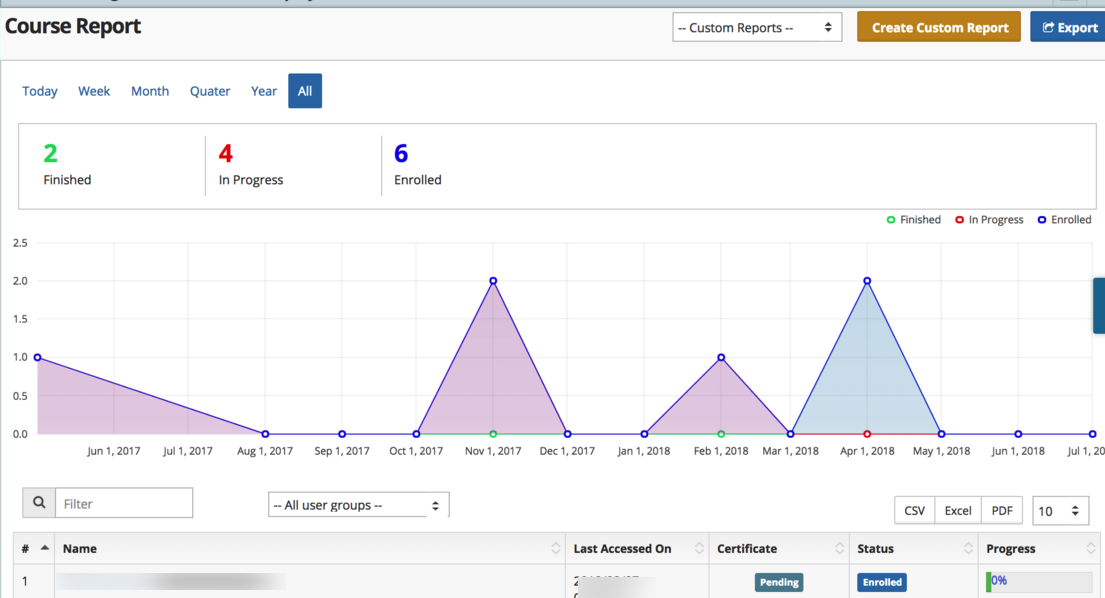 Step 2:
Click on "Create Custom Report" button on the right top.

Step 3:
Use the global expand/collapse icon or individually expand or collapse a row item.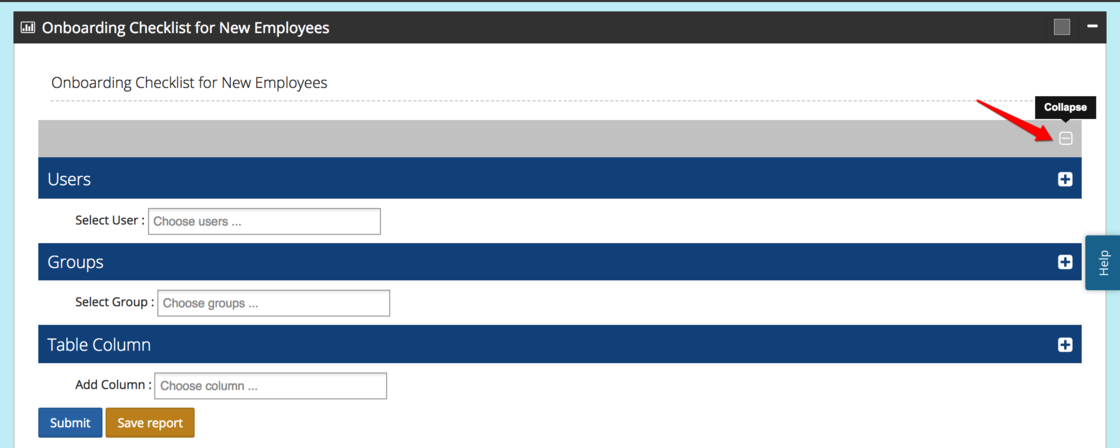 Step 4:
Pick one or more users, user group and select specific columns to show up in custom reports. Now, click on the "Submit" button to apply the filter.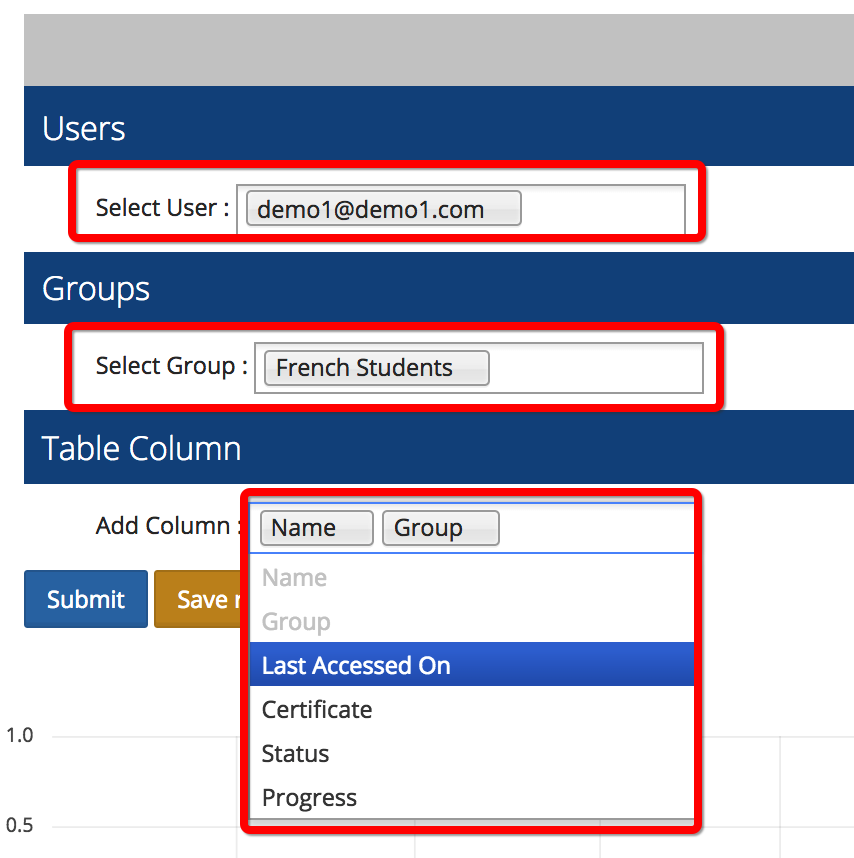 Step 5:
Once you've selected your desired options and pressed ** 'Submit' ** button, you will see the new table with the desired data.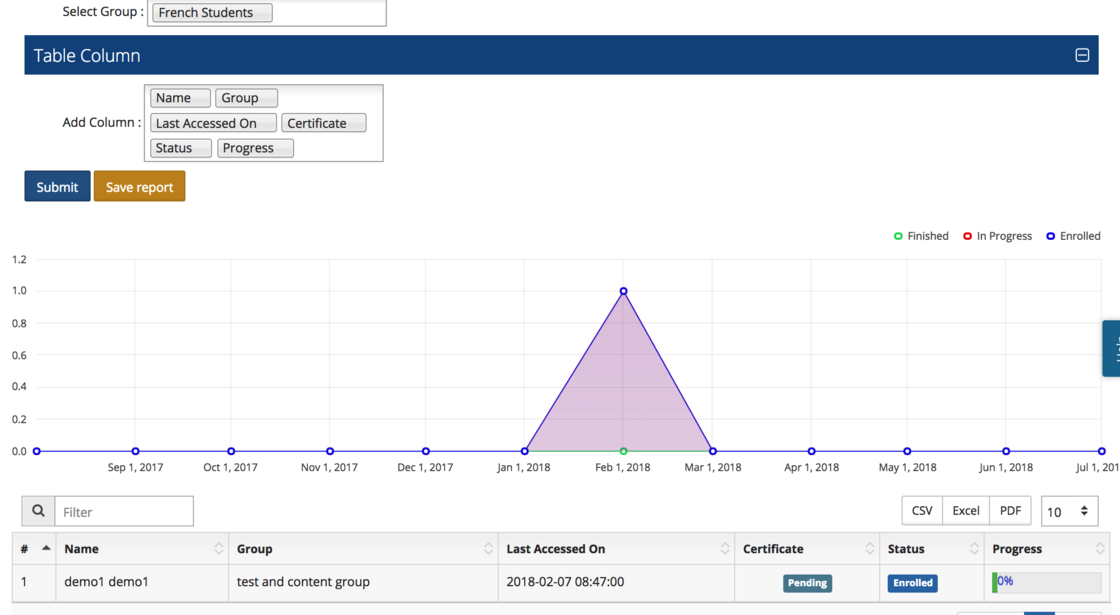 Step 6:
Now, click on the *"Save report" *button to save this custom report with a name.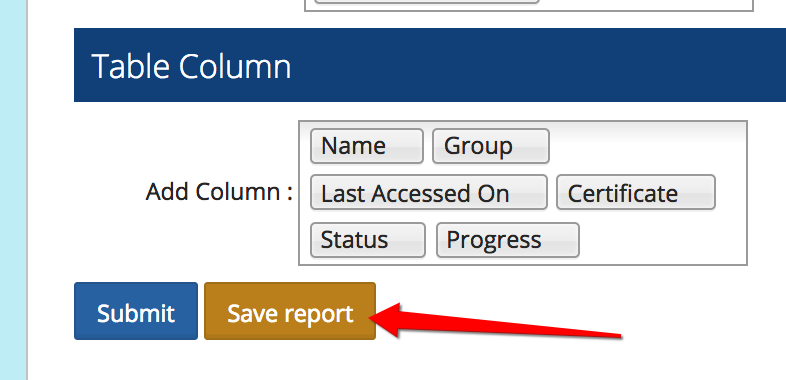 Step 7:
Give a friendly name for the report and save the report.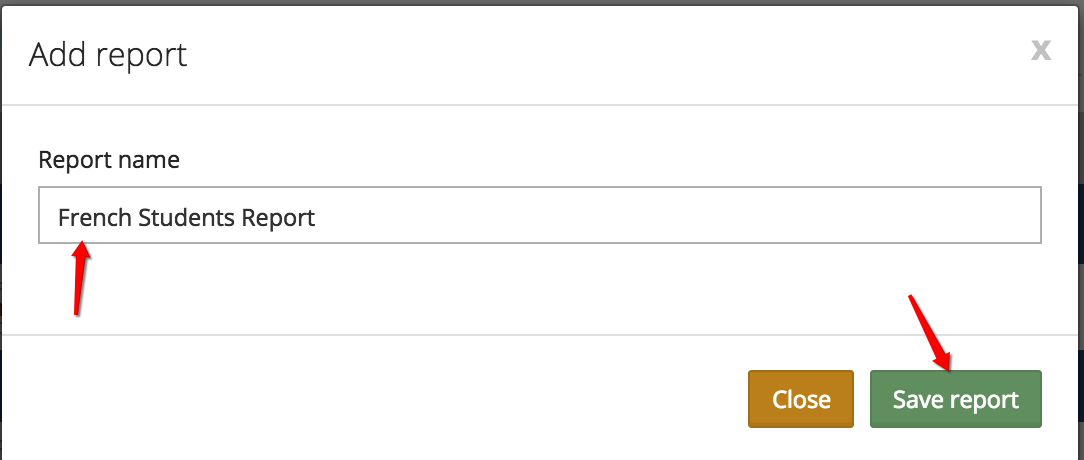 Step 8:
You can view saved reports by clicking on the 'custom reports' dropdown and select from the available list of saved reports.

To generate a new custom report, click the 'Create Custom Report' button next to it, and then go through the Report Wizard
Editing the Report Name