The course player in BrainCert training platform comes built-in with various features to enhance the educational experiences. The theme of course player can be changed as per your requirement following below mentioned steps
Step 1:
Login to your training platform with respective account credentials.
Step 2:
Scroll over to "Account & Settings" tab which can be found under the dashboard.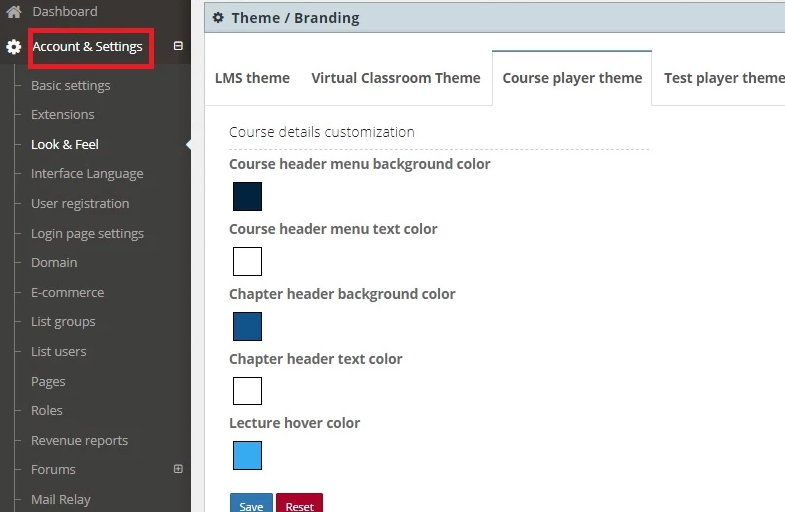 Step 3:
Click on 'Look & Feel' from the drop-down and select 'Course Player theme' below the 'Check box' click to edit the menu color.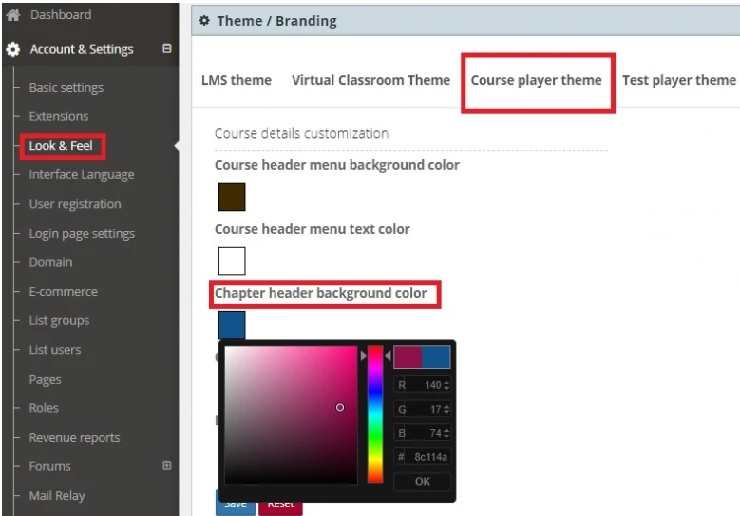 Step 4:
You can change theme colors which includes course header menu background , course header menu text , chapter header.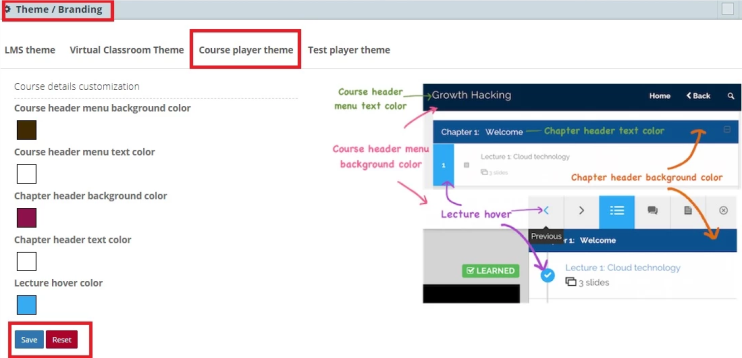 Step 5:
Once the "Necessary Settings" are done click "SAVE". Else click the "Reset button" to get the default.