Using enlarged video conferencing mode in Virtual Classroom
Using enlarged video conferencing mode in Virtual Classroom
By Pradeep N
updated about 1 month ago
This article will guide you through the steps to enlarge the video conferencing in the Virtual Classroom.
Step 1
Login to Virtual Classroom platform and launch your live class.
Step 2
After you start the video conferencing click on the Enlarge Video icon above the attendee list.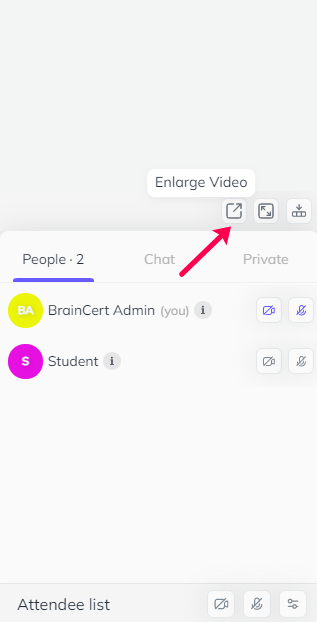 Did this answer your question?