Sending custom live notifications to all the users in the LMS platform
Sending custom live notifications to all the users in the LMS platform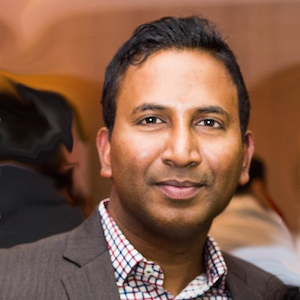 By Yasin Rahim
updated about 1 month ago
This article helps you to send custom live notifications to users in the LMS Platform
Step 1:
Login to your 'training platform' with your account credentials
Step 2:
Under "Account & Settings" click on "Notifications"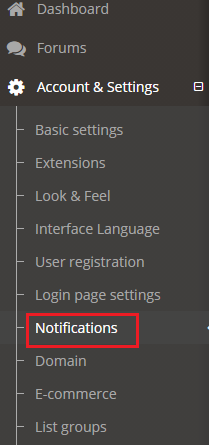 Step 3:
You can select the notification theme as per the requirement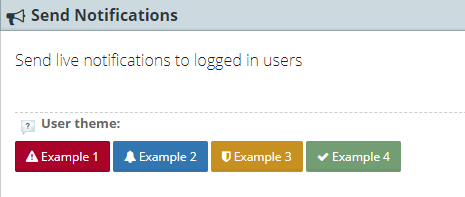 Step 4:
You can type your own notification text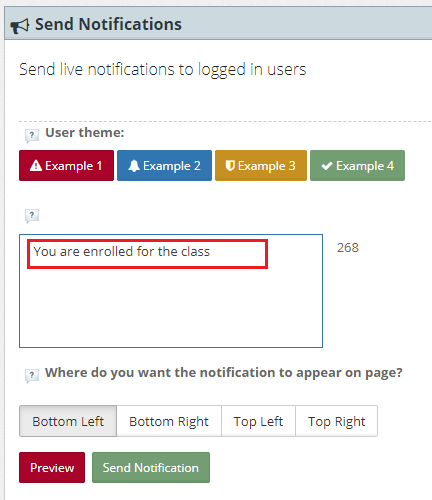 *Step 5 : *
Now select the position where you need your notification to appear
Once done click send notification. Now live notifications will be sent to logged in users.
Did this answer your question?