Managing multiple LMS domain subscriptions as a reseller
Managing multiple LMS domain subscriptions as a reseller
By Pradeep N
updated about 1 month ago
This article helps to create, enable, disable and manage multiple domains in the LMS platform
Step 1:
Login to your 'LMS Platform' with your admin credentials
Step 2:
Click on "Upgrade" to manage your LMS subscription for the respective domain.



Step 3:
Choose the plan from the drop down and click "Change Plan" to Upgrade/Downgrade plan.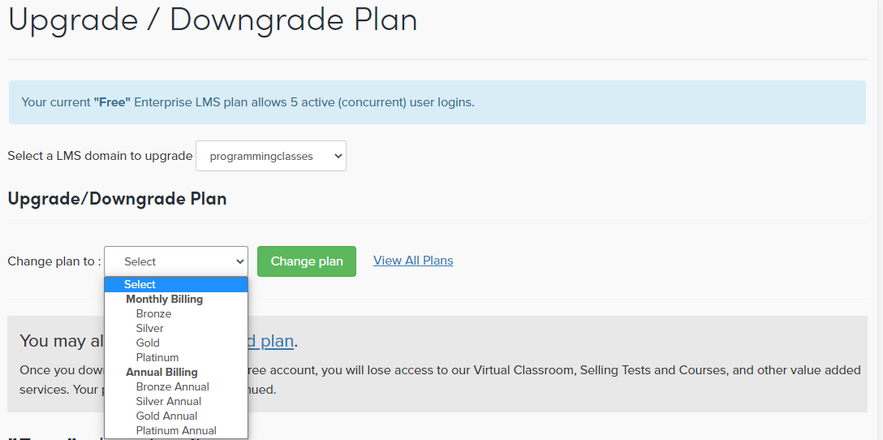 To Cancel Your Plan
Step 4:
Click on 'Cancel Your Paid Plan' to downgrade your plan to free account.



Step 5:
Click on 'Cancel My Premium Plan' to confirm to downgrade your membership to free plan. Now you're done.

Did this answer your question?