This article will guide you through the steps to add products to your online store in BrainCert.
Step 1
Login to your BrainCert admin account and navigate to Settings under Products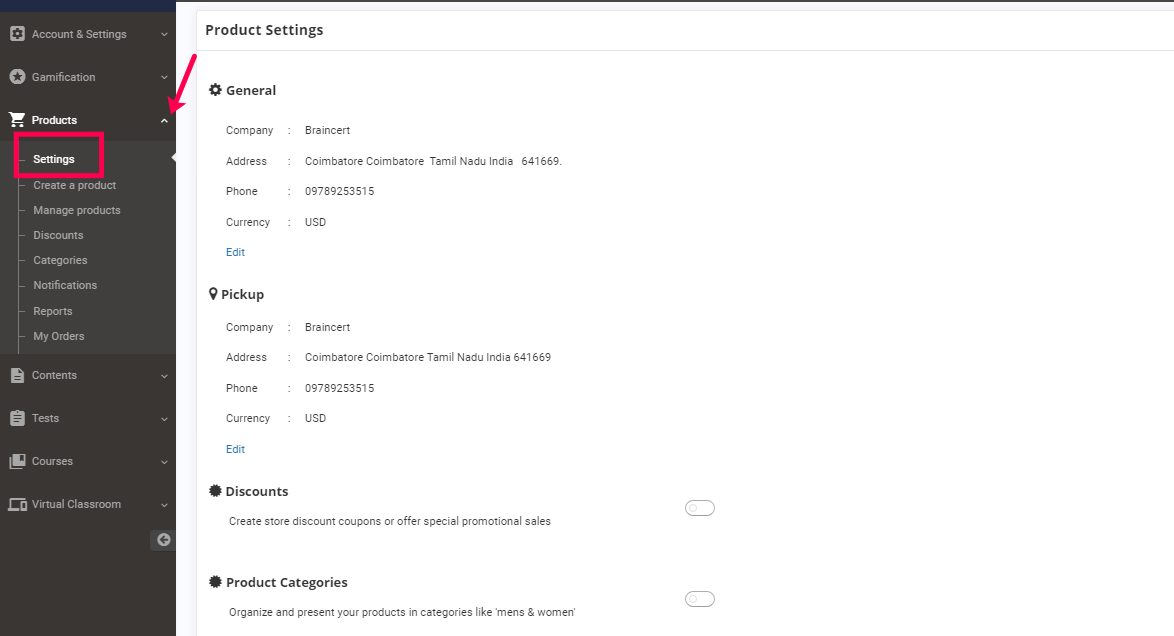 Step 2
Click Edit under General and add general information about your company such as name, address, contact number, etc. and click save. Similarly add Pickup Address too.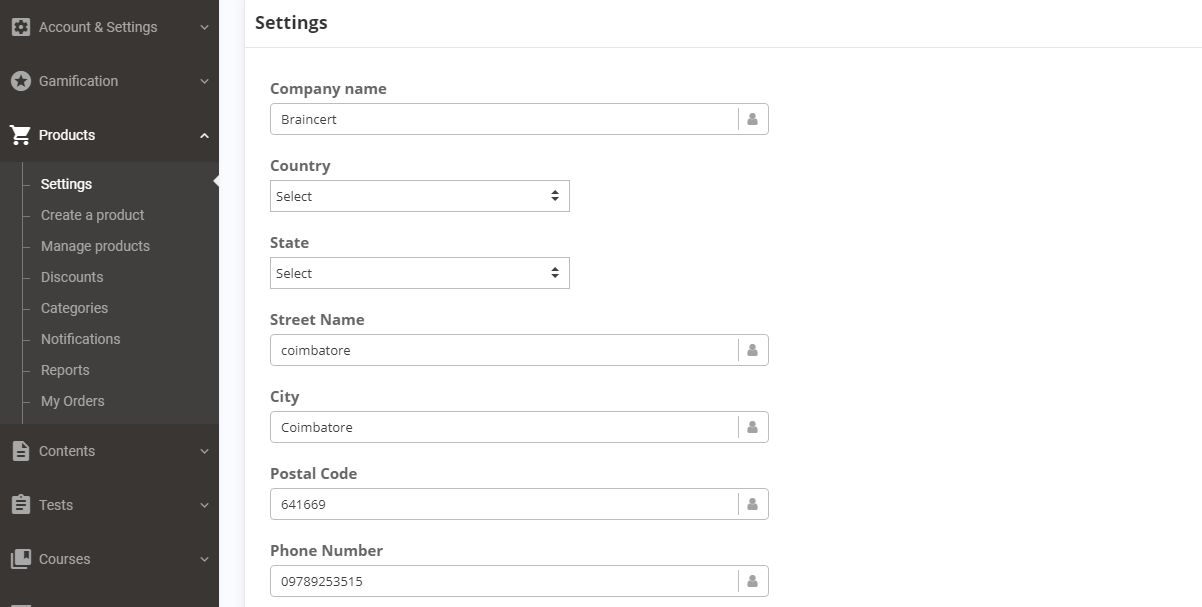 Step 3
Once you add general and pickup information, navigate to Discounts and Product Categories. Enable the radio button corresponding to Discounts and Product Categories to activate discounts and product categories.



Step 4
Navigate to Create a Product under Products and add details about your product including name, brief description, images, weight, shipping details, delivery charge, and more. Once done click save.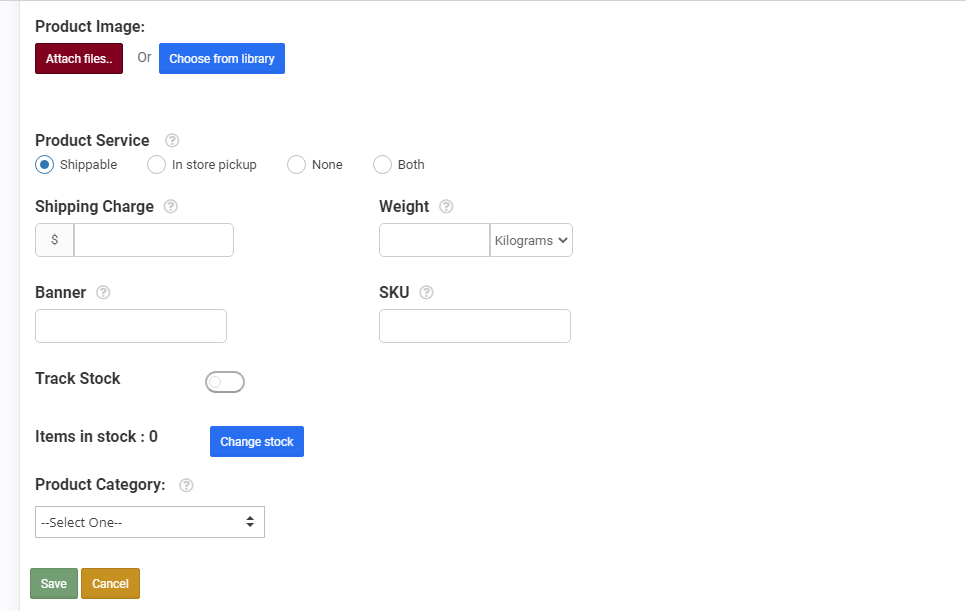 Step 5
Once you click save, you product will be updated to your store. To view & manage the uploaded product, navigate to Manage Products where you can see the list of all updated products.