This article will guide you through the steps to enable TAWK extension, a chat feature that lets you chat with the visitors on your website, respond to support tickets and create a help center on BrainCert Unified Training Platform .
Step 1
Create a free account with tawk.to. After you create an account, navigate to the dashboard and select 'Settings' on the bottom left.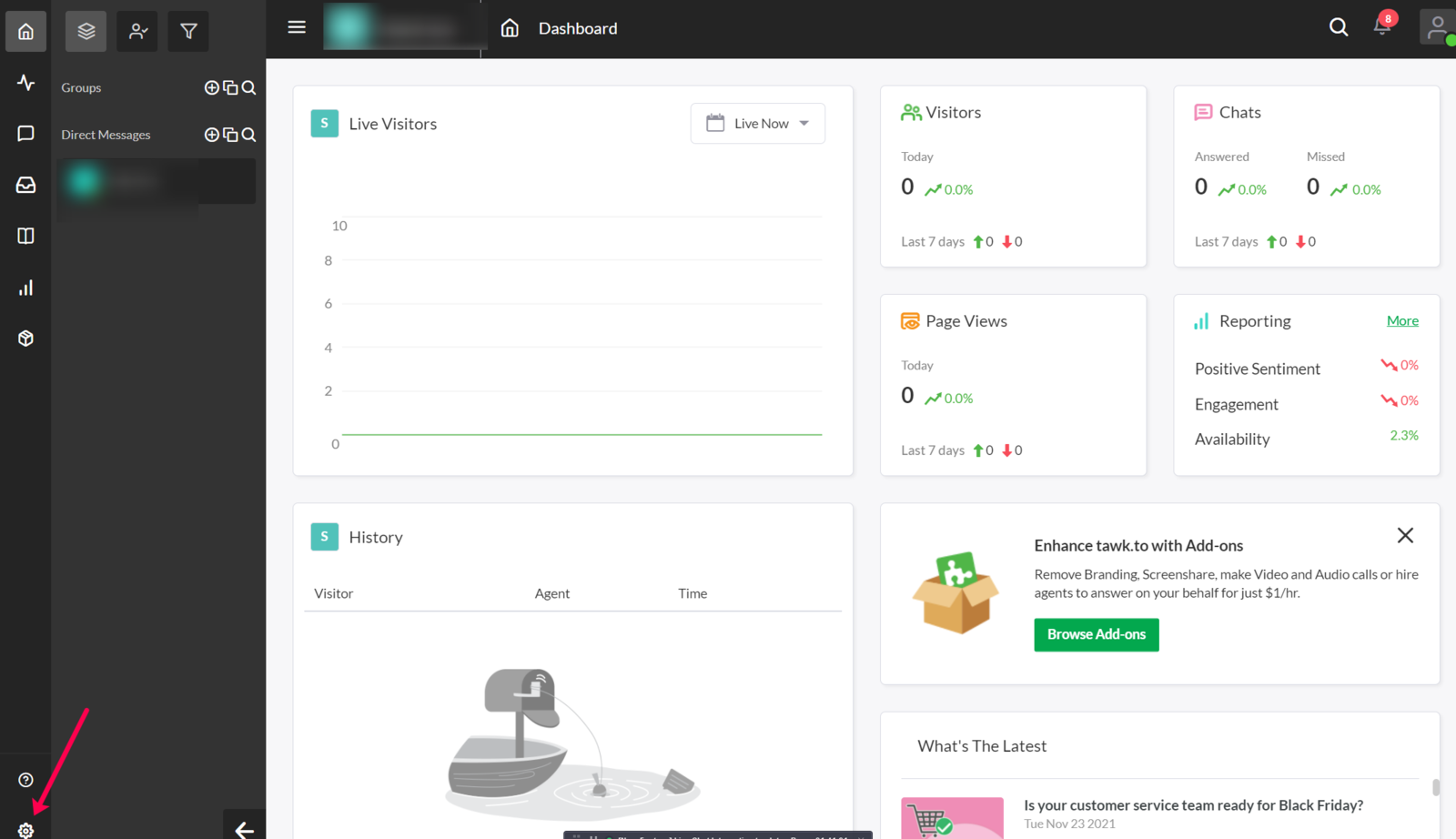 Step 2
Copy the property ID from the 'overview" tab to a clipboard.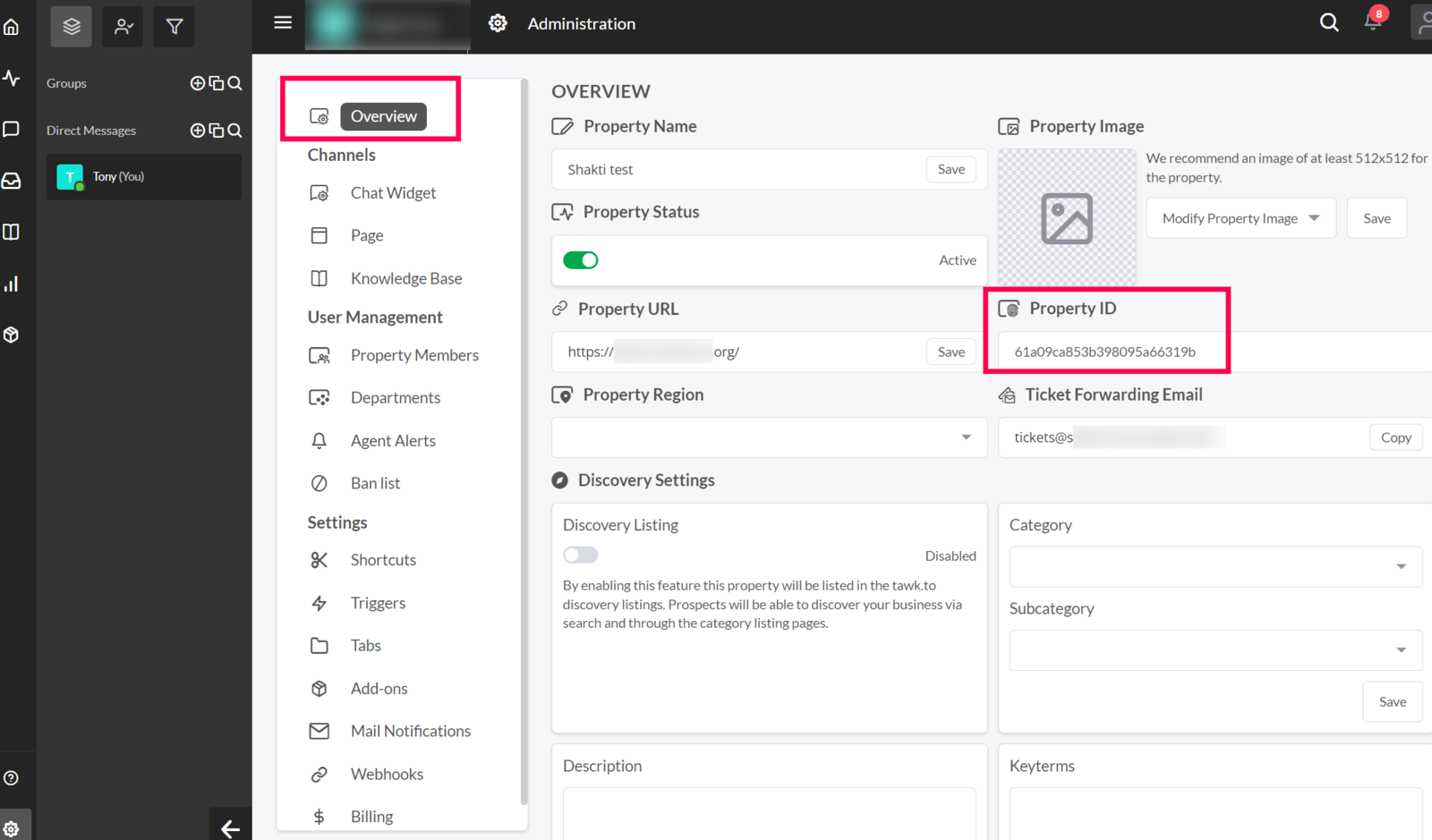 Step 3
Similarly, from the chat widget module copy the last 9 characters from the Direct Chat Link to a clipboard.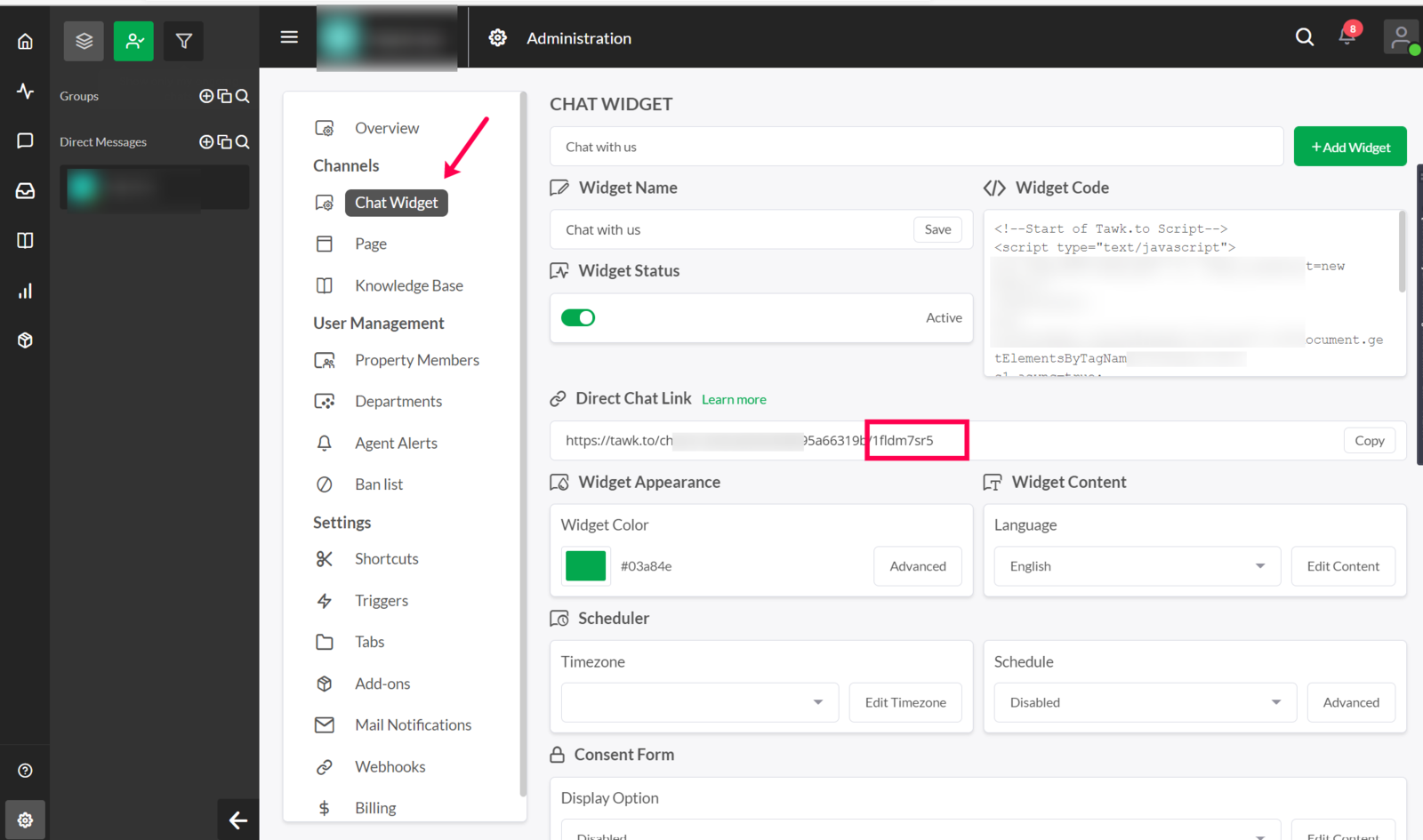 Step 4
Login to your BrainCert admin account and navigate to 'Extensions' under 'Accounts & Settings' in the left side menu.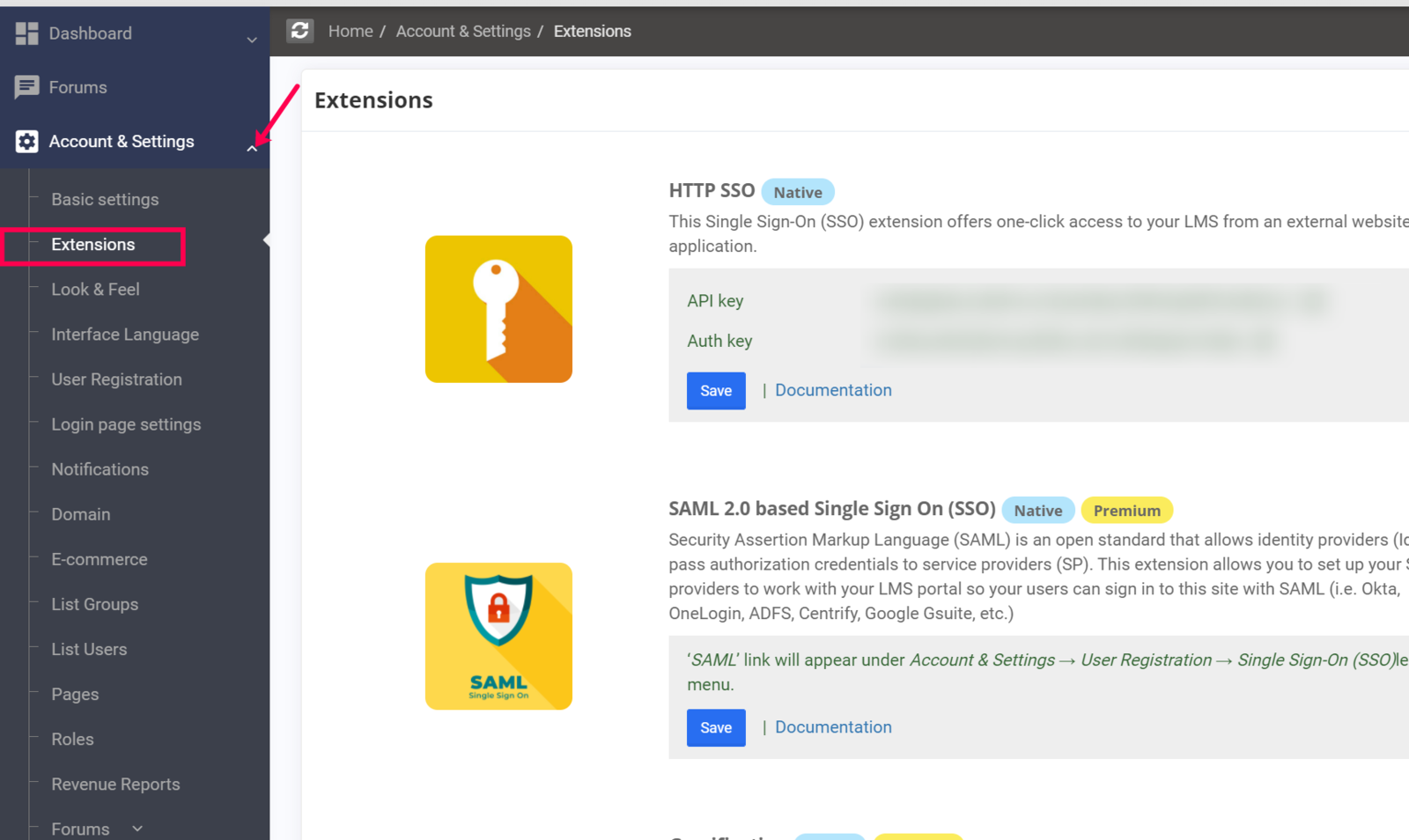 Step 5
Paste the Property ID & the 9 character Widget ID you previously copied from TWAK in the respective fields. Enable the extension using the toggle switch on the right and click 'Save'.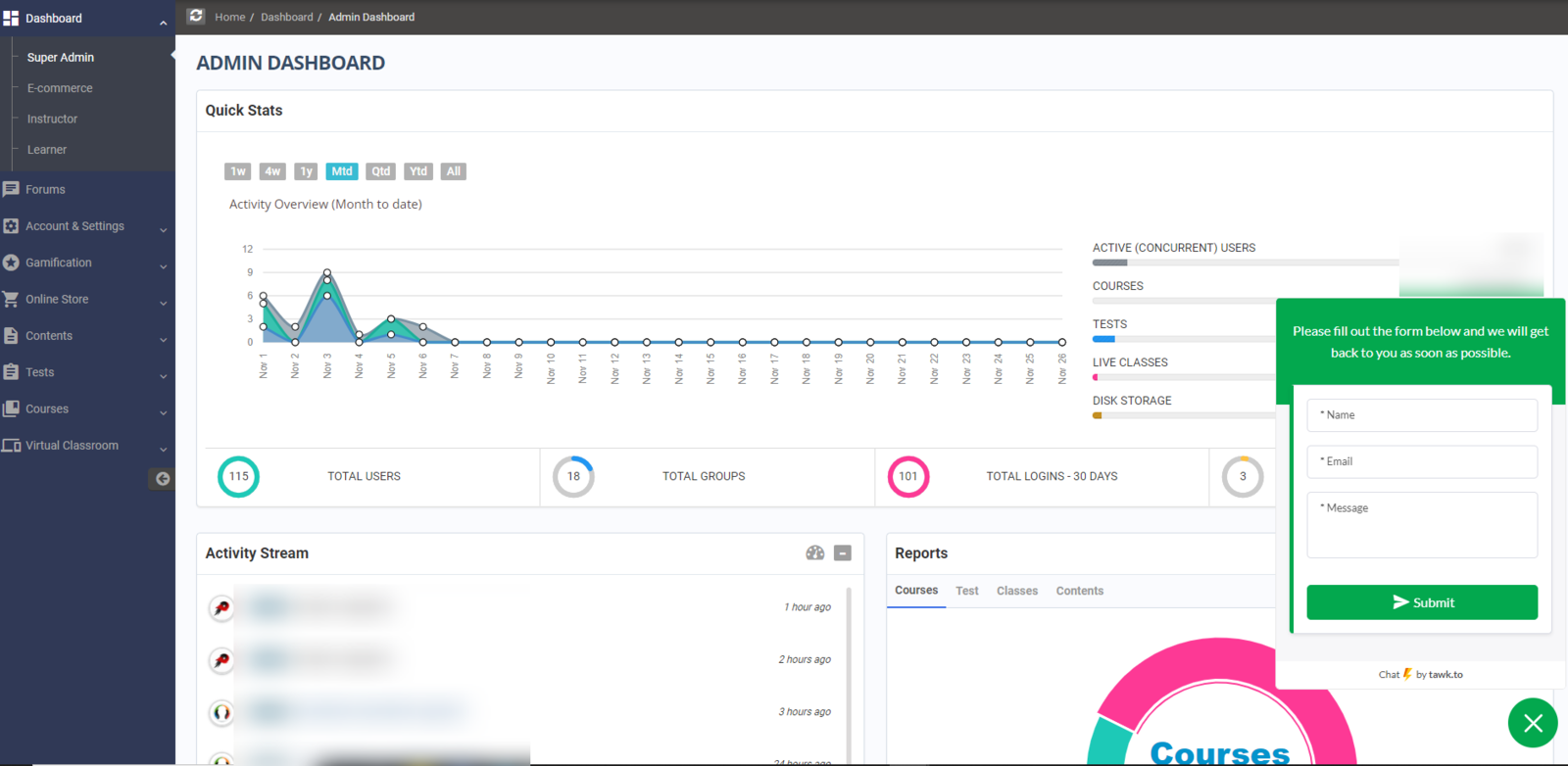 We hope you found this article helpful.