This article will guide you through the steps to cancel a course, test or live class recurring subscription in the eLearning Platform.
Step 1:
Login to the BrainCert eLearning platform using your credentials.
Step 2:
Navigate to My Orders from the dashboard.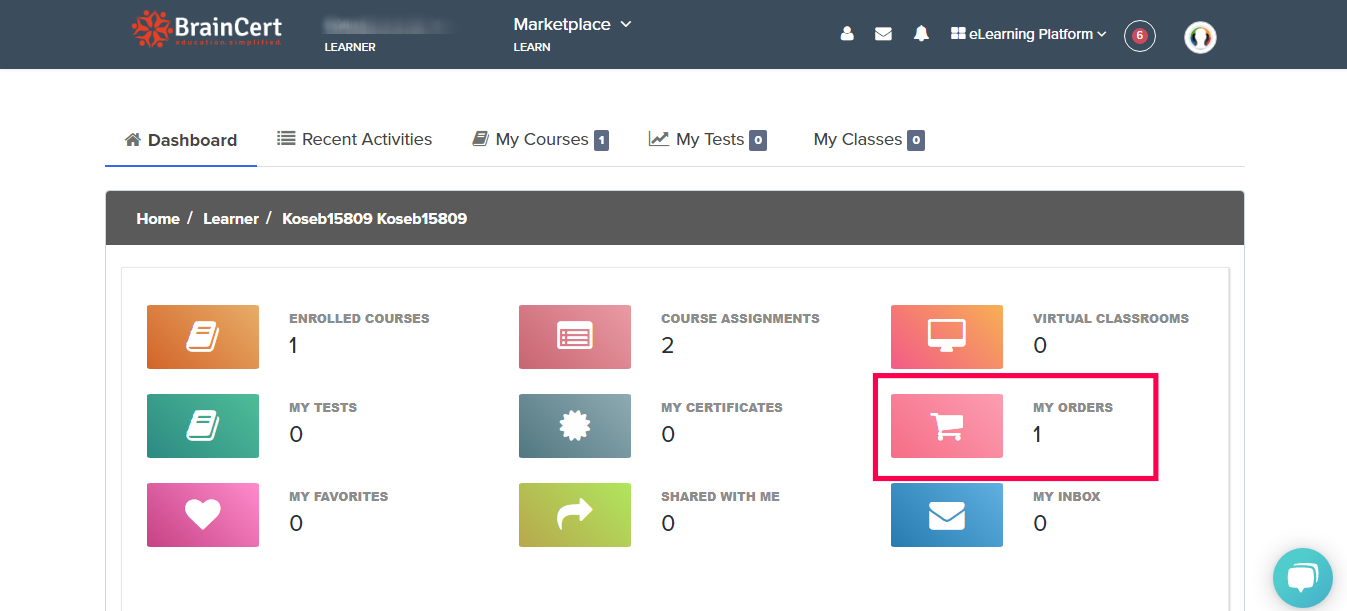 Step 3: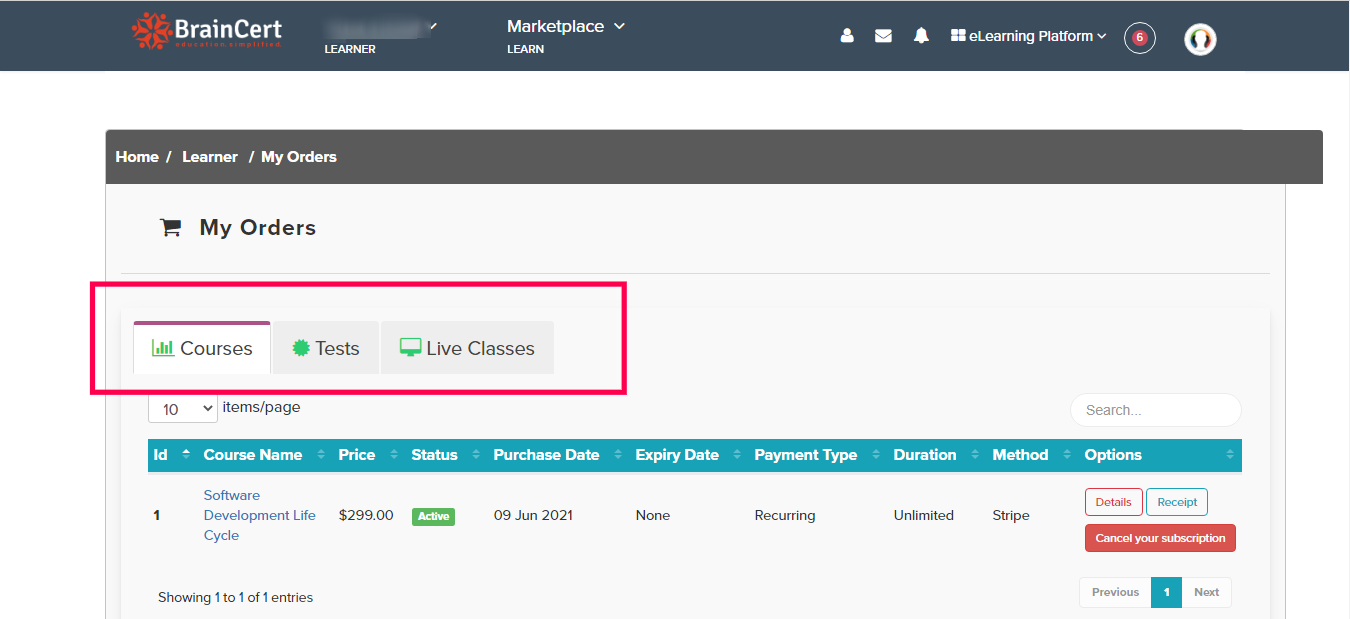 Once you select My Orders you will be redirected to a page where you can see the courses, tests, & live classes you have enrolled for.
Step 4:
In this example we have taken enrolled courses as an example. To cancel your subscription, select Cancel Subscription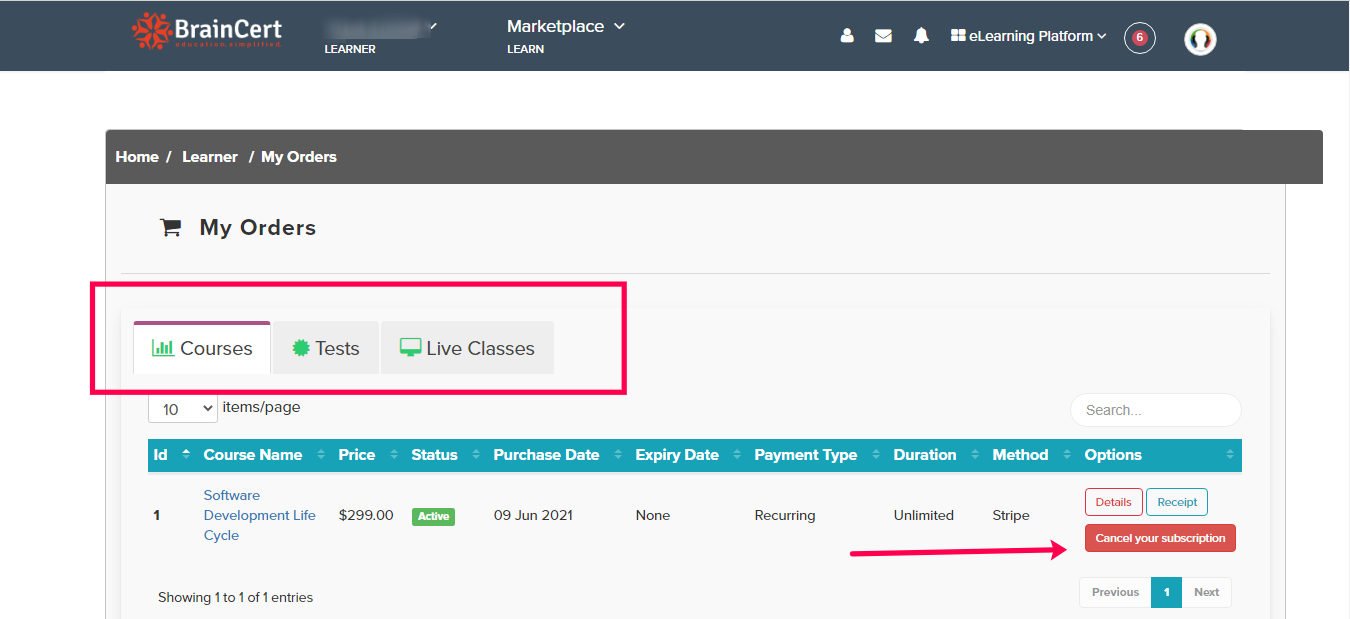 Step 5:
Once you click cancel subscription, you will get a popup confirming whether you want to cancel the subscription or not. Select ** Cancel Subscription**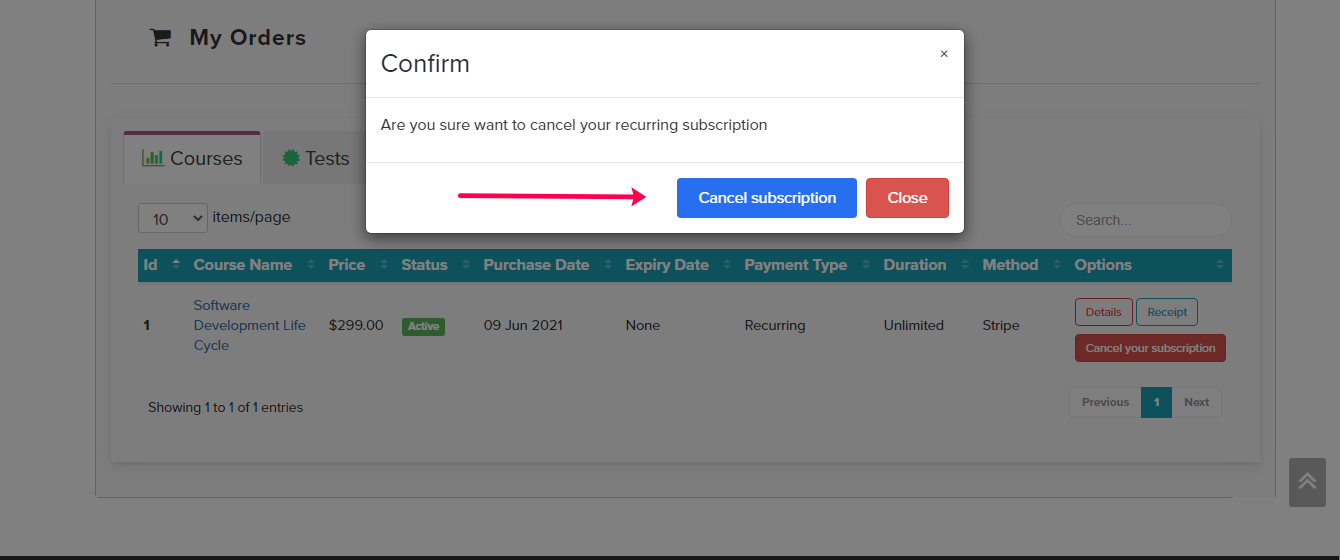 Once you give confirmation, your subscription will be cancelled & you will get a confirmation of cancellation.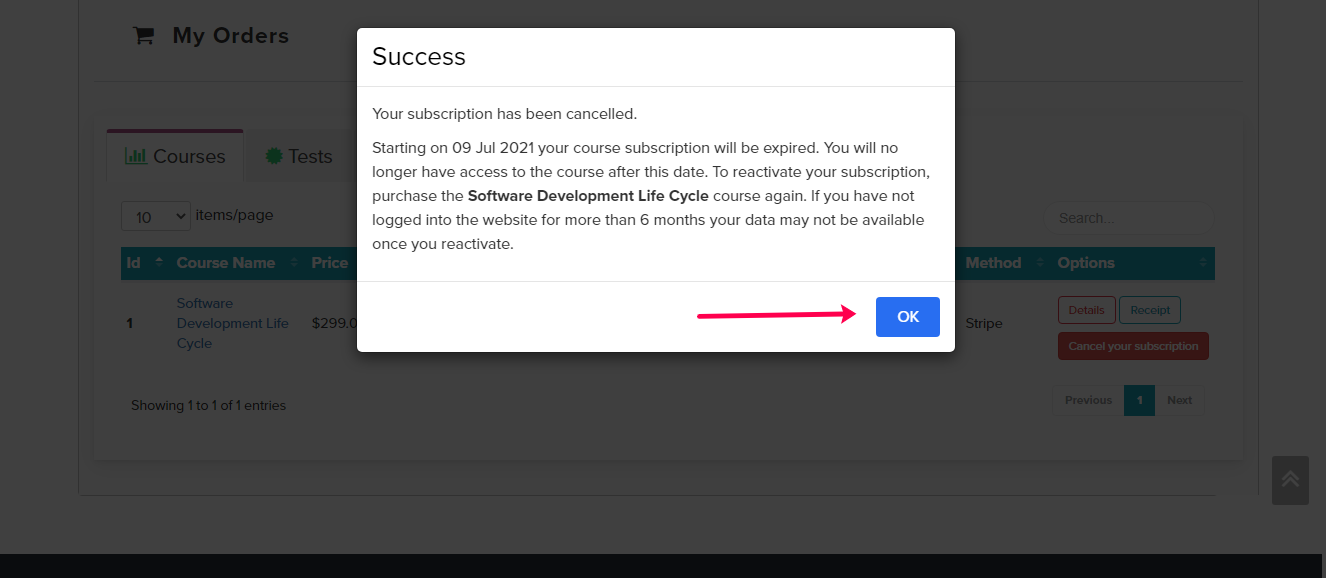 We hope you found this article helpful.