SSL certificate for custom hostname is not supported in free plan. To get a SSL certificate for custom host name, you need to upgrade to a paid plan. Here is how you do it.
Follow the below mentioned step to upgrade from a free VC API plan to a Premium plan.
Step 1:
Login to your virtual classroom API dashboard and click on 'Upgrade'.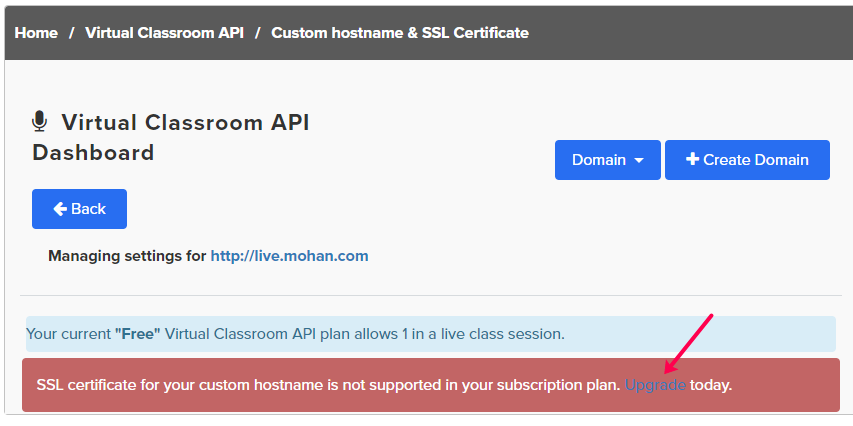 Step 2:
Select the plan to upgrade. Here are the Premium API plans we have on offer.
Step 3:
Please select your domain to upgrade and enter the required details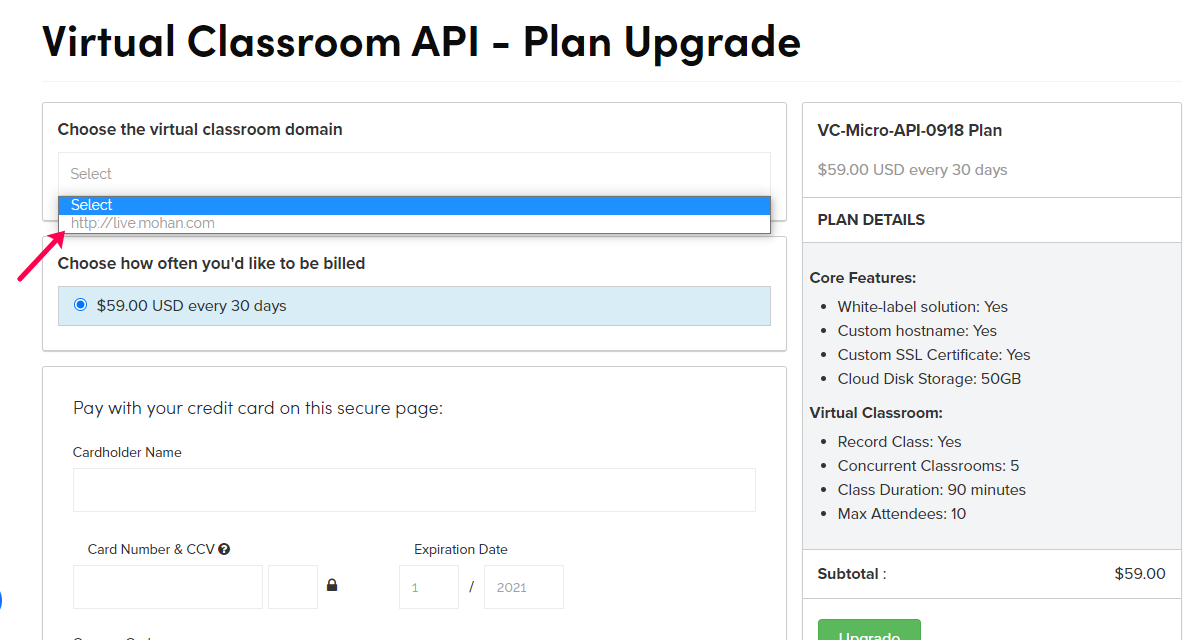 After successful payment process, you can create the SSL certificate for your domain