This article will help you with the steps in changing currency globally for courses and products based on the payment gateways.


Step 1:
Your preferred currency can now be set as a global setting to collect payments. This means that creating courses, tests, live classes, and products no longer requires selecting a preferred currency.
Navigate to E-commerce under the Global Settings left menu. Click on the radio button on the left to select your preferred payment gateway, and a list of supported currencies will appear in the Currency dropdown on the top.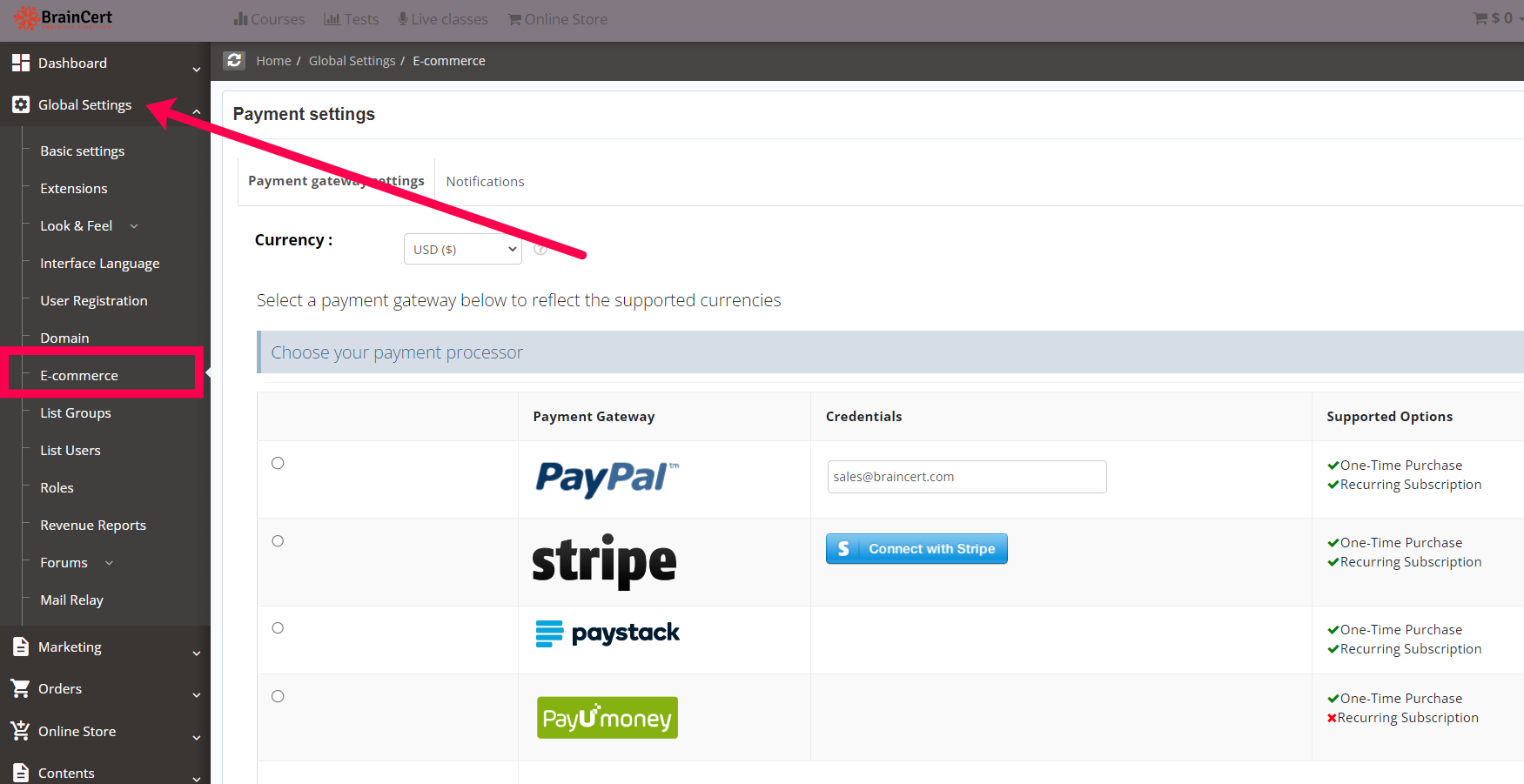 Step 2:
You can set the preferred currency in the dropdown currency option based on the payment gateway selected. As an example, when you select PayPal, all currencies supported by PayPal payment gateway are listed under 'currency'.
Select the required payment gateway, go for the currency in the list box, and click Save Settings.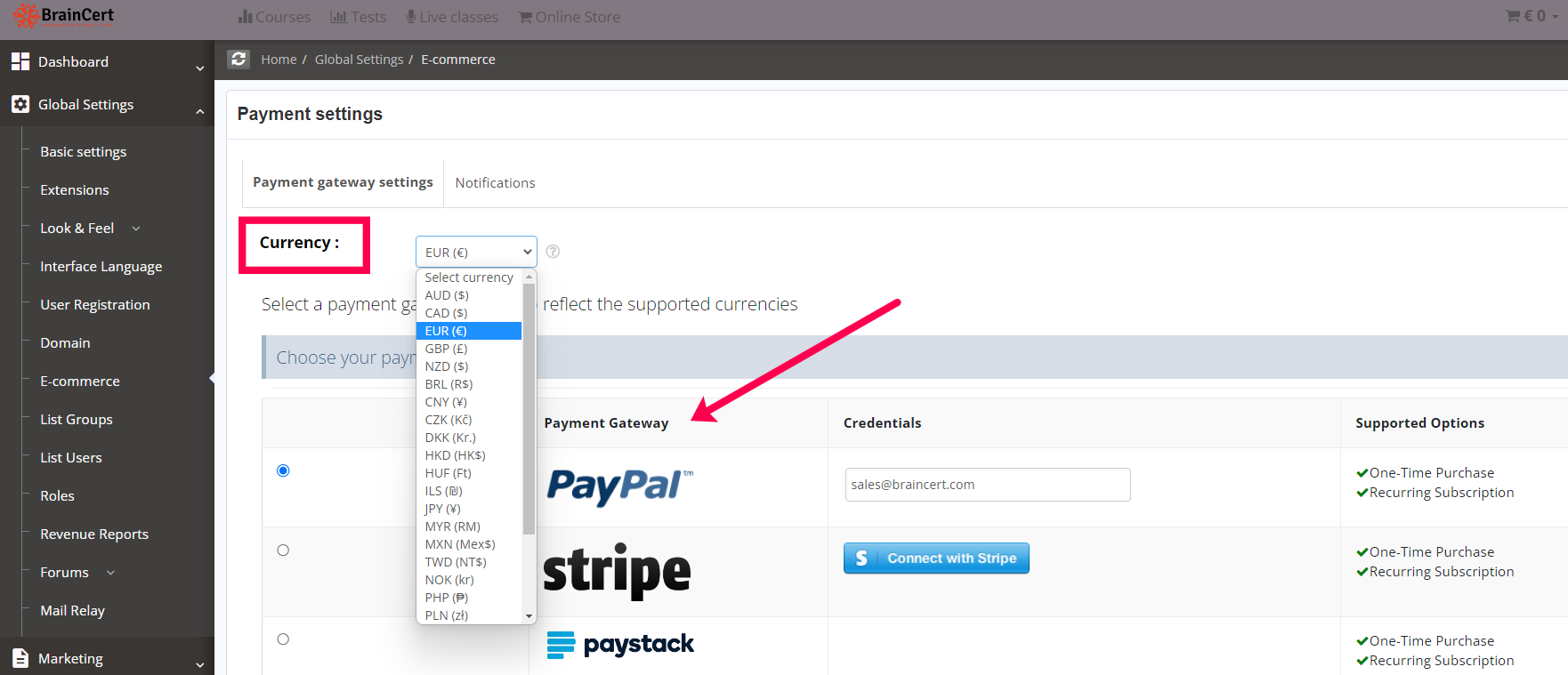 Having a centralized currency setting eliminates the need to set it up in each course, assessment, product, and live class.