Scenario-based questions gives an idea of how you would respond to a hypothetical future situation. Here are the steps to create a scenario-based question.
Step 1:
By logging in with your BrainCert marketing credential, navigate to "Test" under the Tests menu.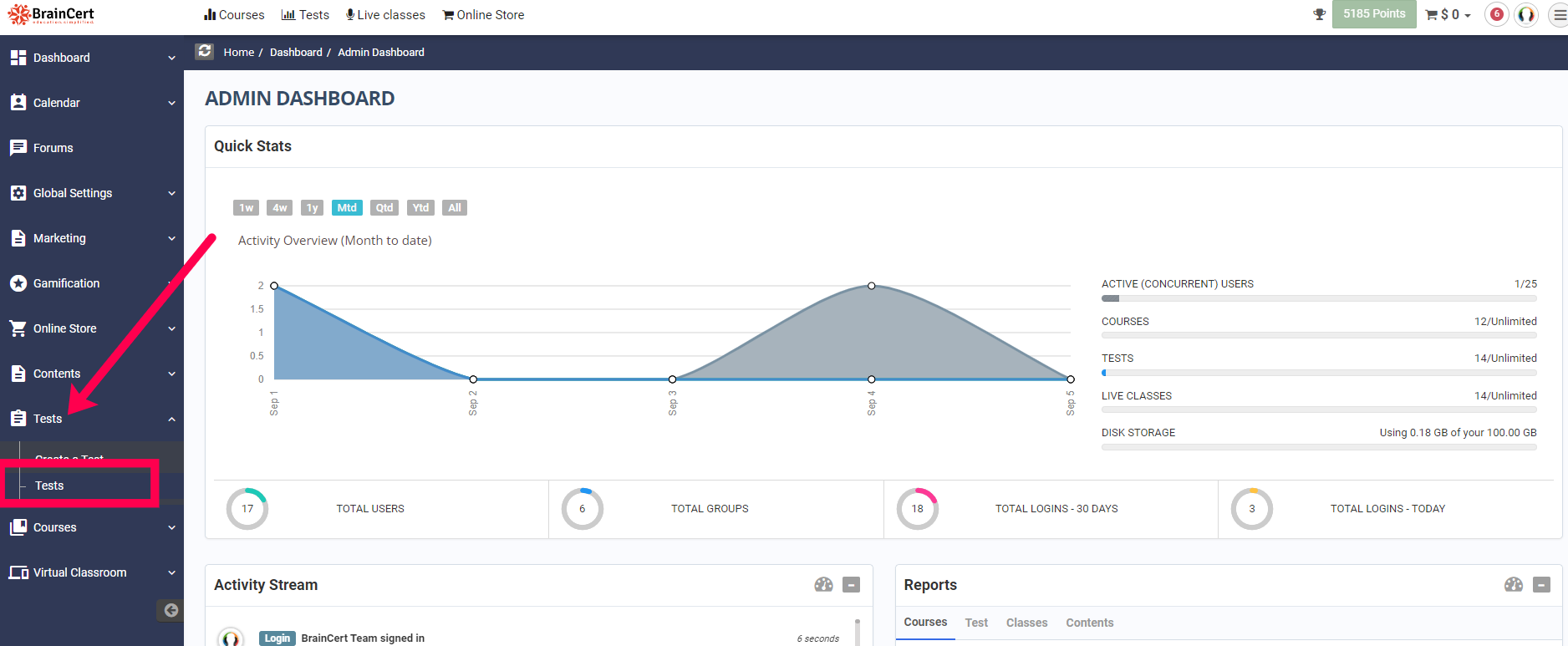 Step 2:
Select the More button of the test to which questions are to be added, and then click on Question.

Step 3:
Here appears the list of questions that were added to the test. Make a click on Add Test Questions to insert scenario-based questions.

Step 4:
You can find the Scenario question by clicking on the Question type dropdown and select the difficulty level of the question, then write down the complete scenario details and average grade.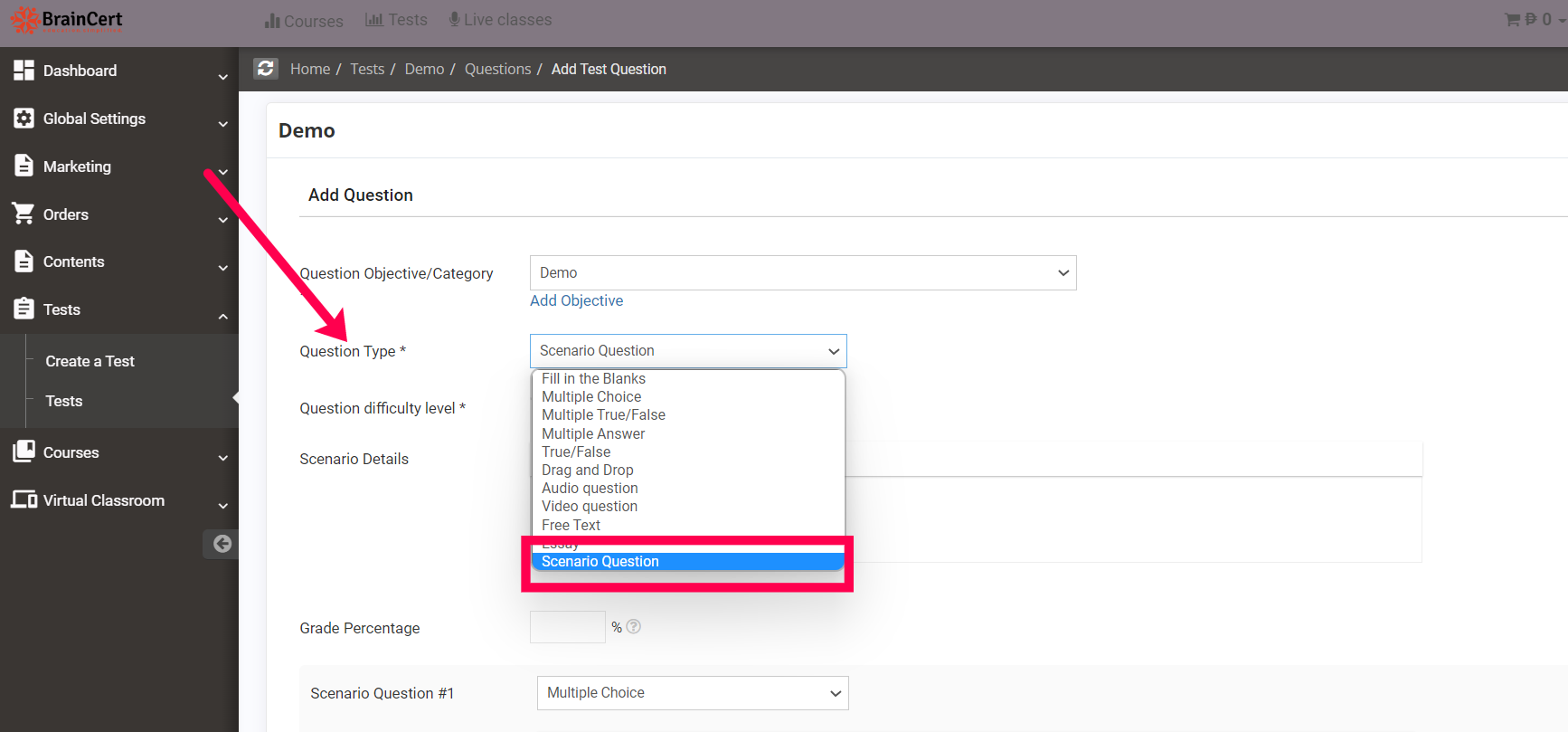 Step 5:
There is a wide range of advanced scenario types available in BrainCert, such as multiple choice, fill-in-the-blanks, multiple answers, and true/false. From the dropdown list, select the question type you need. The details of the question and the answers should be added as well.
Adding a new scenario can be done by clicking "Add New".

Step 6:
A new scenario question can be instantly added by clicking on the blue "Add New Scenario Question" button.
A list of other important features and options
Reference (URL) - Give the test taker a link to read more.

Question Status - Leave the default option "Published" to make it live, or mark it as "Not Published" to publish later.

Include in Demo - All users are shown questions in Demo status when taking this test. Before a user purchases the full version of the test, you can show them some sample questions.
If you wish to save this question and create a new one after adding the question and question type, click Save & Add New. Alternatively, you can click Save & Exit to save and exit the question.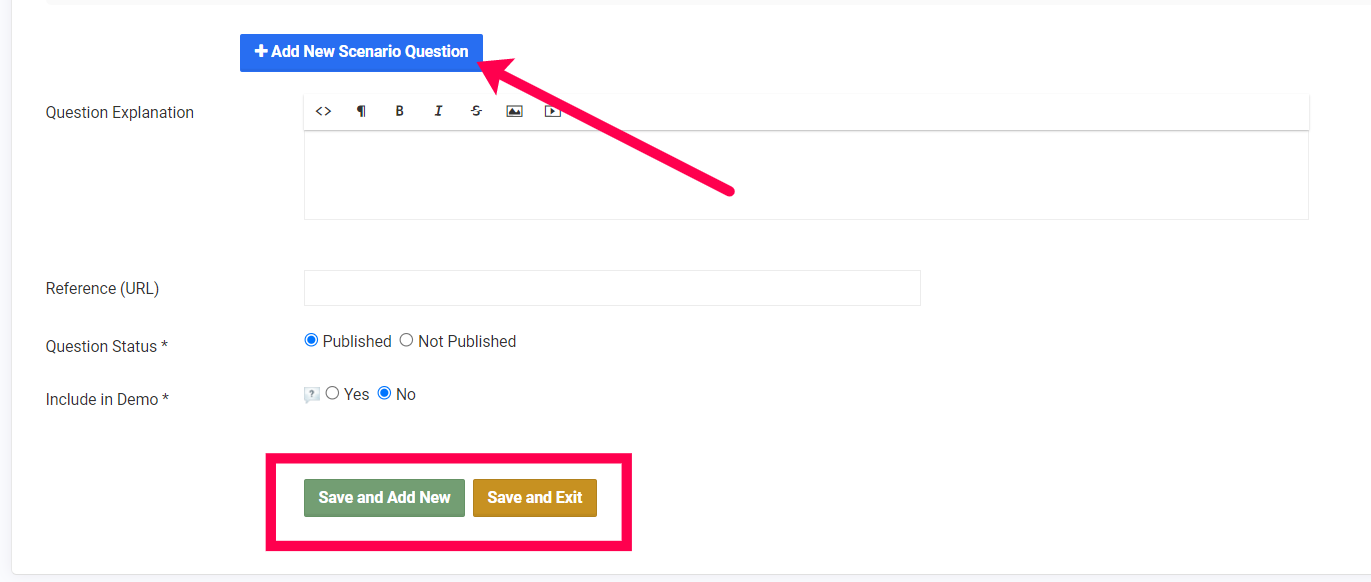 I hope you found this article useful.