A landing page is a website page that will serve as the homepage when users visit your BrainCert subdomain or external domain mapped. BrainCert provides several targeted, well-crafted, and responsive landing page templates that can be easily customized using the site builder tool. Landing pages are an easy, effective way to convert website visitors in to customers and generate sales in one place.
With the amazing site builder tool, it is very easy to drag, drop, click, and edit to customize your landing page in no time. In this guide, we'll cover all the steps you need to build your first page. Get started below!
Step 1:
Log in to your BrainCert UTP domain with your account credentials and navigate to Marketing and Landing Pages and click on 'Create New Landing Page'.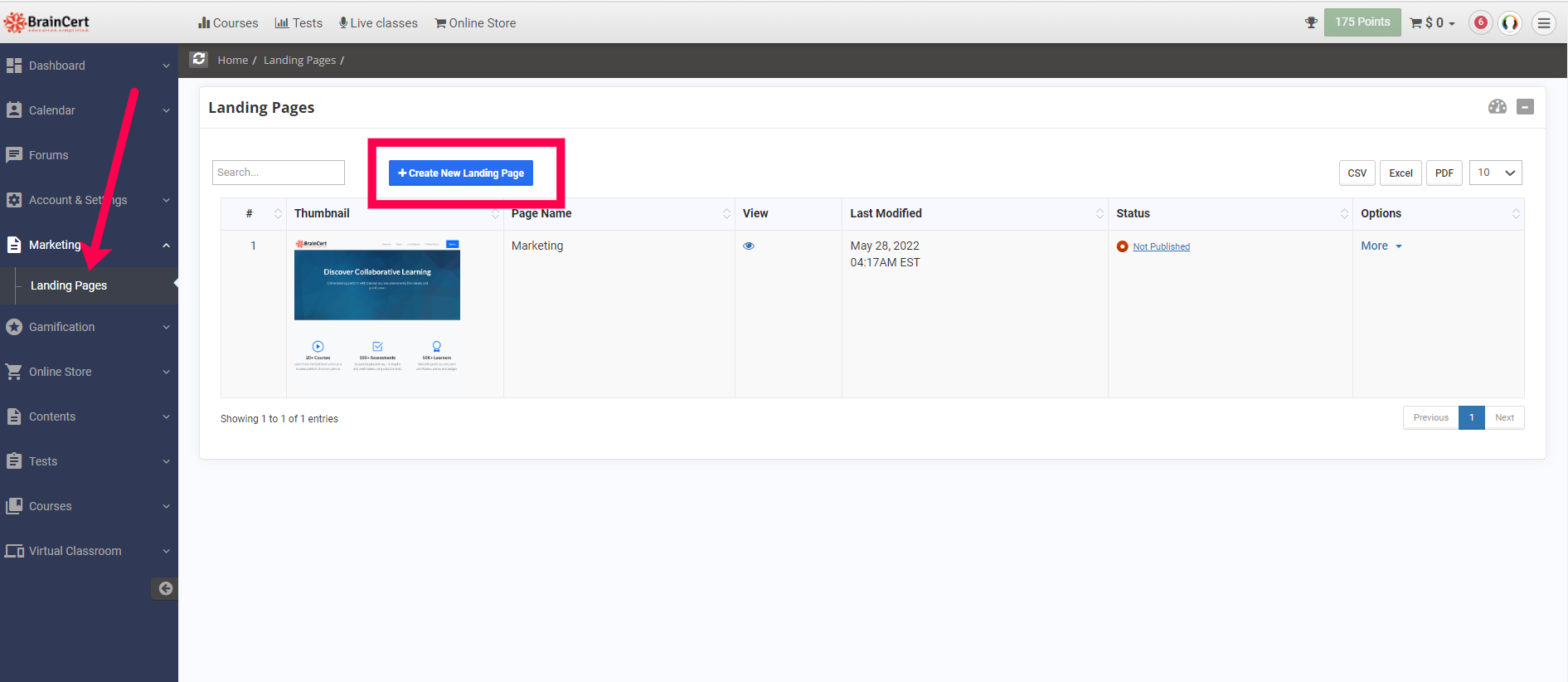 Step 2:
Select the required template and click on 'Start Building' or use the 'Preview' option to preview what the template looks like.


The preview option is available when you mouse over the template.


You can preview what the template will look like on desktop, tablet, and mobile devices. Click the 'Exit' button to close the preview.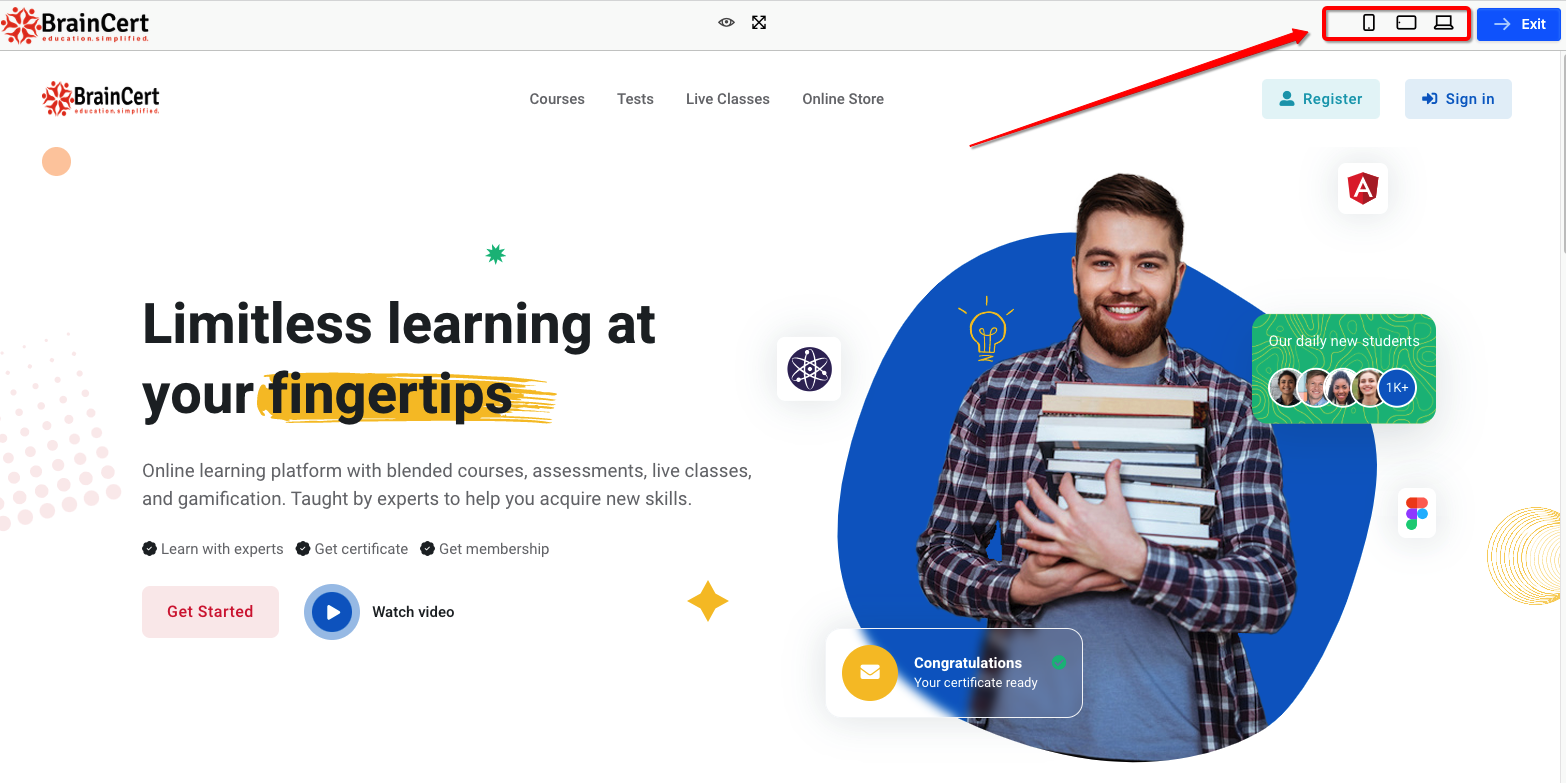 Step 3:
Click 'Start Building' and it will now enter the site builder view.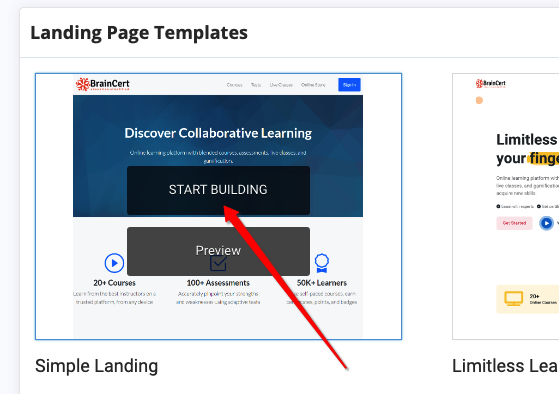 Give your page a name and click the "Continue" button.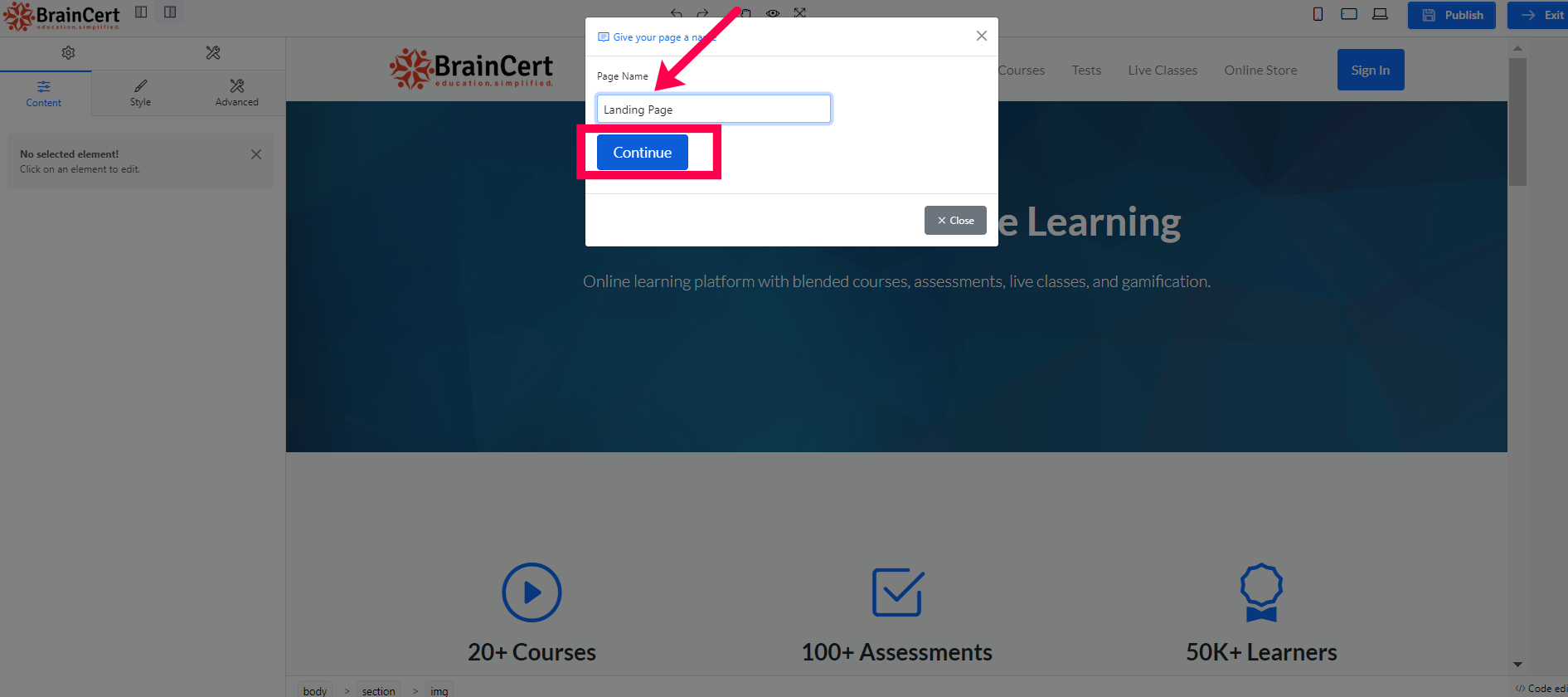 Step 4:
Do the required changes on the page by simply changing text, images, links etc and click the 'Publish' button to save changes.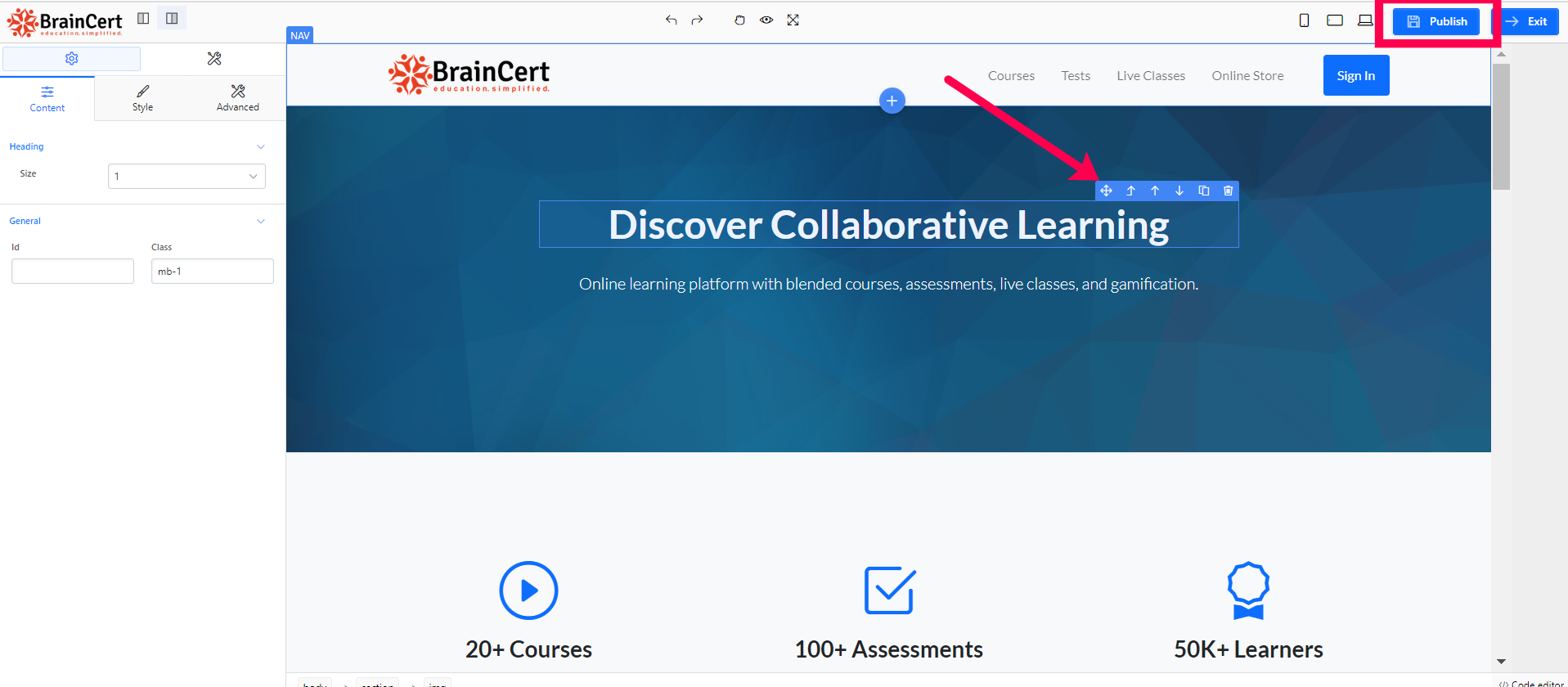 Step 5:
Here is the list of your edited landing page. You can use the options to edit, delete, rename, unpublish and reset the page by clicking on 'More'.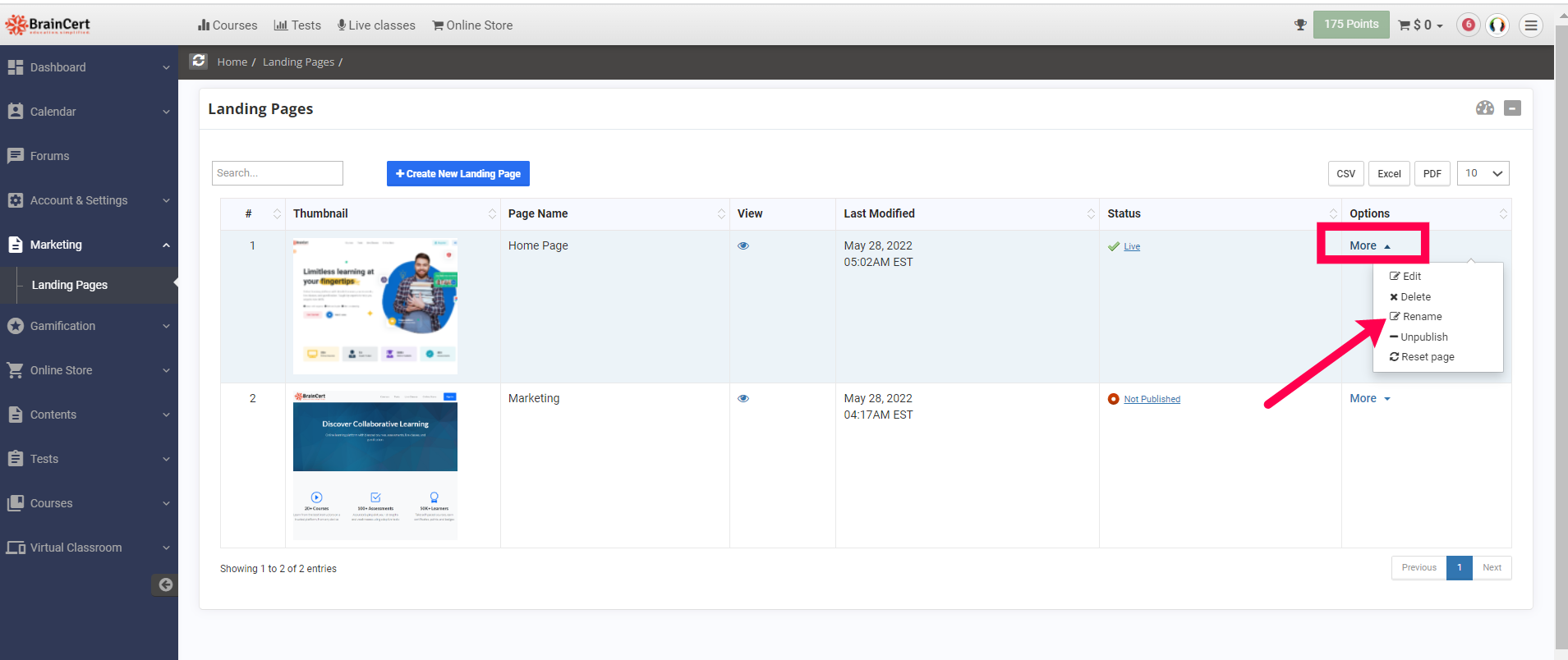 Step 6:
To make your landing page go live, click 'Not Published' under 'Status' and publish the template. You can also publish/unpublish by clicking on the 'More' dropdown under 'Options' and select the publish options.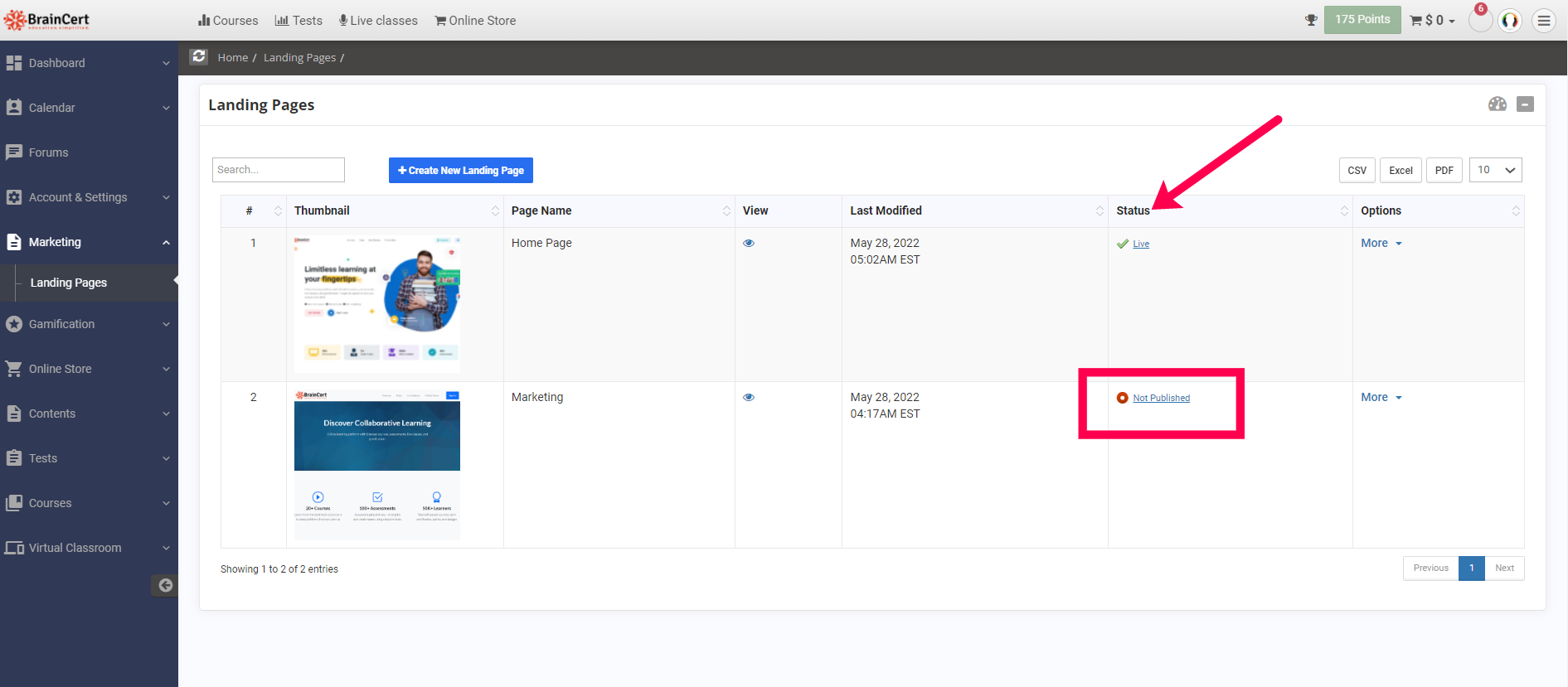 Step 7:
If you want to do any changes to the name of the URL, it can be done here and click the Save button. This will make your status go live from not published.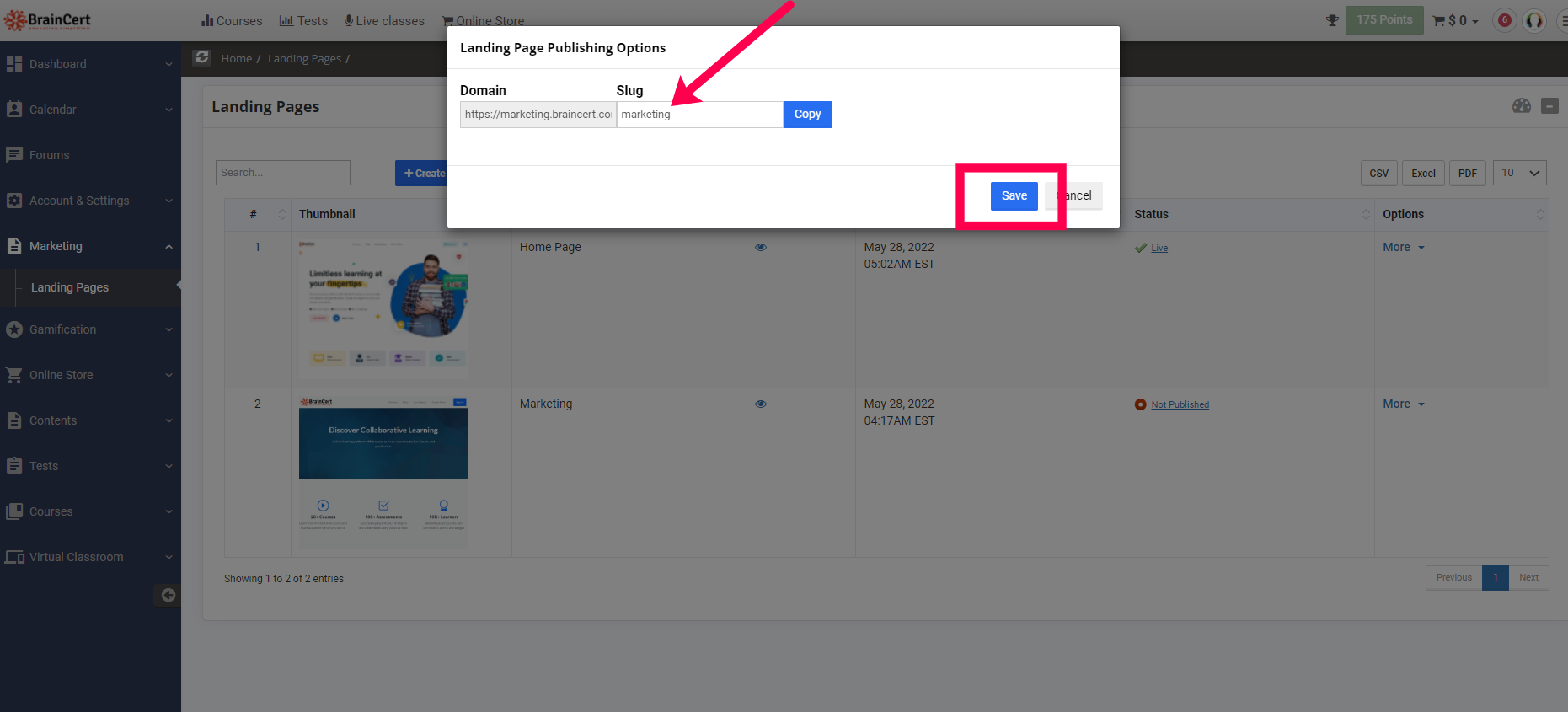 Set the new landing page as your new Home page
Navigate to the 'Account & Settings' and under 'Basic Settings' go to the 'Landing Page' tab.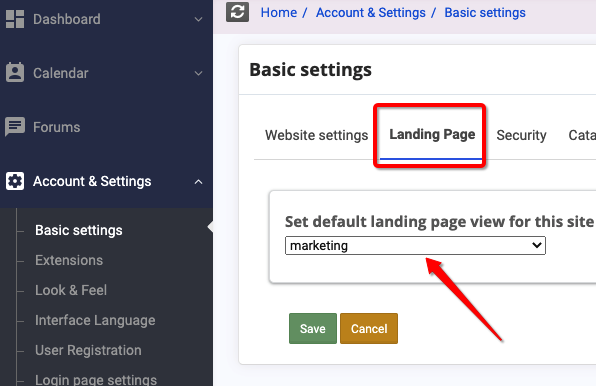 The new page created will be shown under the 'Landing Page' section in the drop-down selection.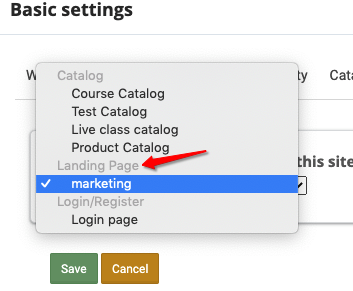 Click the 'Save' button to apply changes.
Now, logout and go to your domain or open in incognito or private browser, you can see the new landing page now loading as your default home page.