This article will guide you through the steps to customize interface language based on user groups.
Step 1
Login to the training platform with your admin credentials and navigate to 'Interface Language' under 'Accounts & Settings'.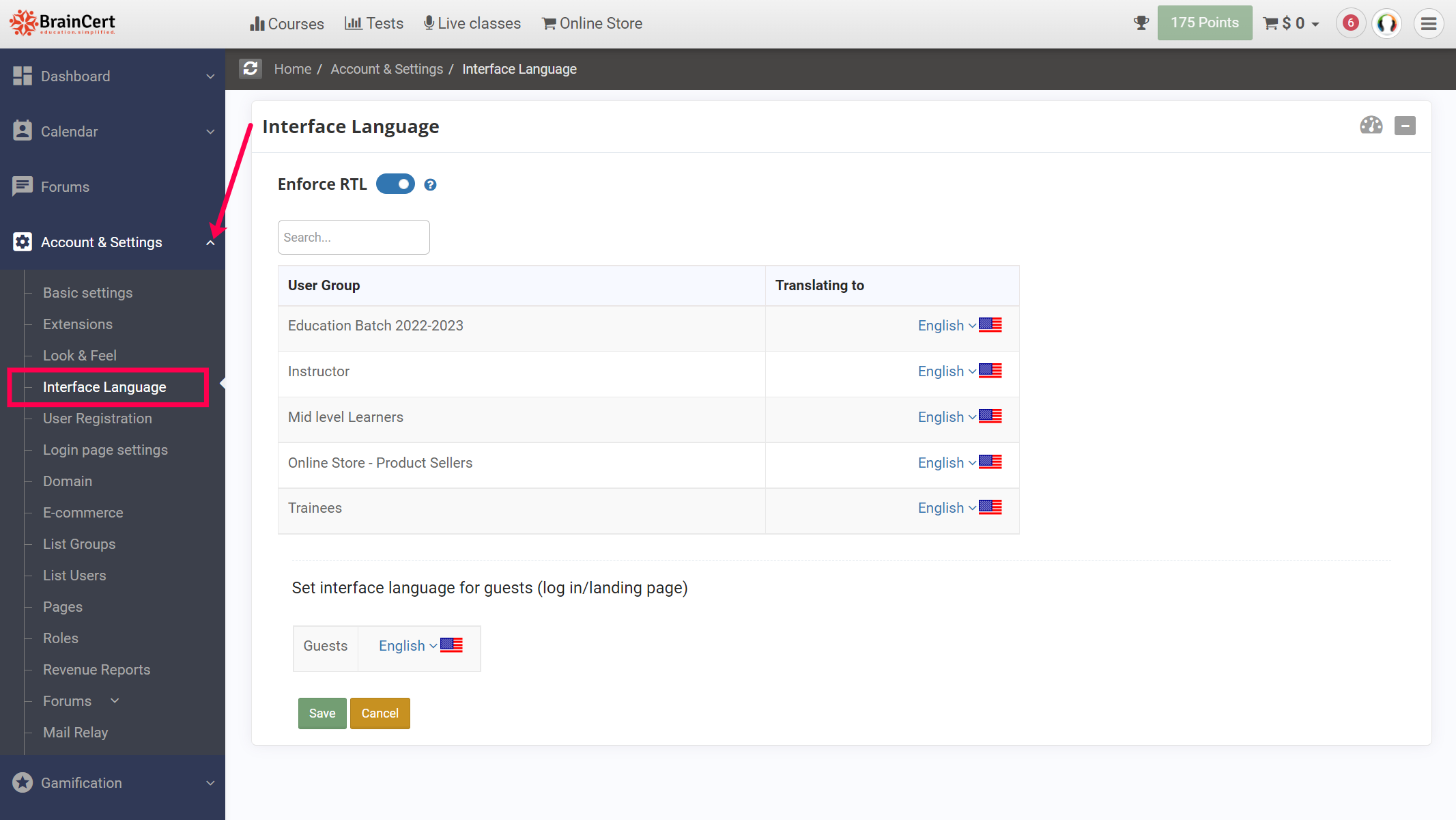 Step 2:
Select the drop down menu corresponding to the user group where you need to customize the interface language and select the language you need.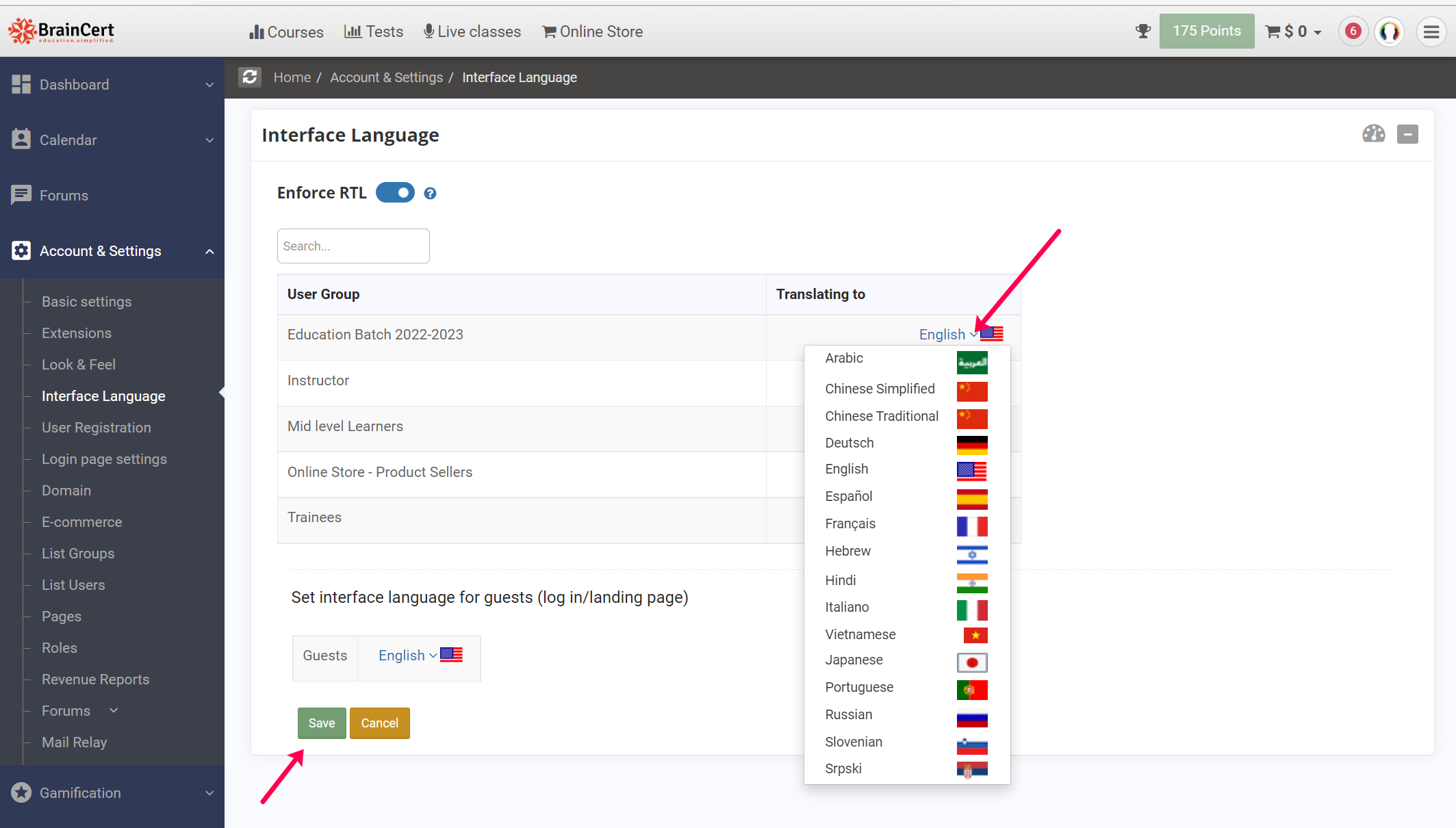 Click 'Save' after you select a language.
Step 3
To customize the interface language for guest users, navigate to 'Set interface language for guests'.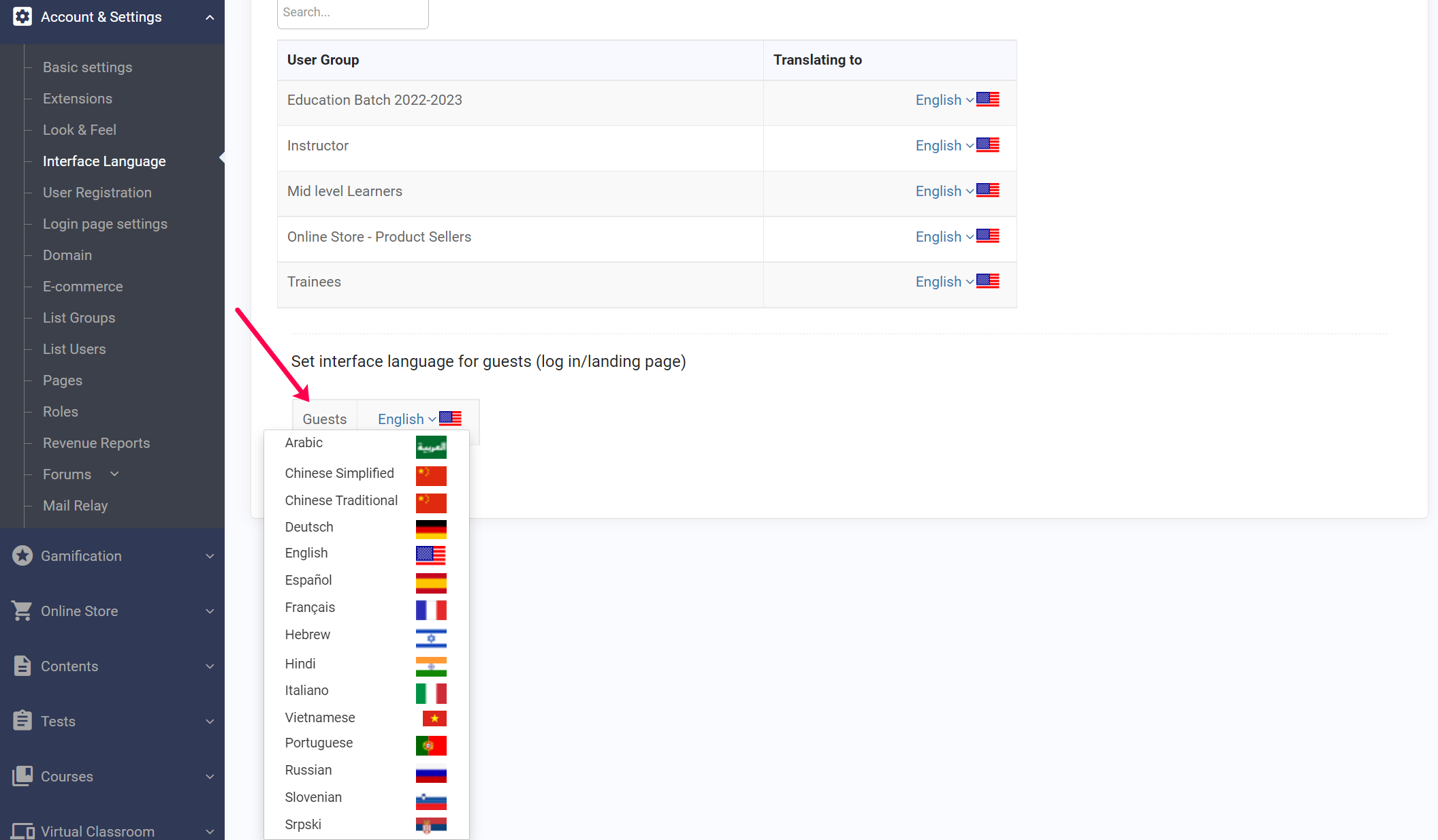 We hope you found this article helpful. If you still have questions, feel free to reach out to our customer team.