Recurring payments let you sell subscriptions to access your courses, tests, and live classes that are billed and delivered monthly or yearly.
BrainCert supports recurring payments with PayPal and Stripe payment gateways. Before getting started, make sure to read the following articles to setup your payment gateway.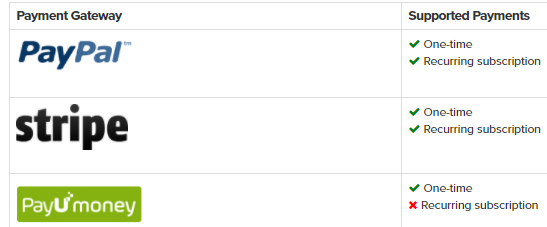 Creating One-Time and Recurring Subscriptions
It is recommended to read the below article to understand how to create shopping cart and discount coupons.
Creating Shopping Cart and Discount Coupons
Follow these instructions below to create recurring subscriptions for your courses, tests or a live virtual classroom classes:
Step 1 :
Select 'Shopping Cart' from your course, test or class options.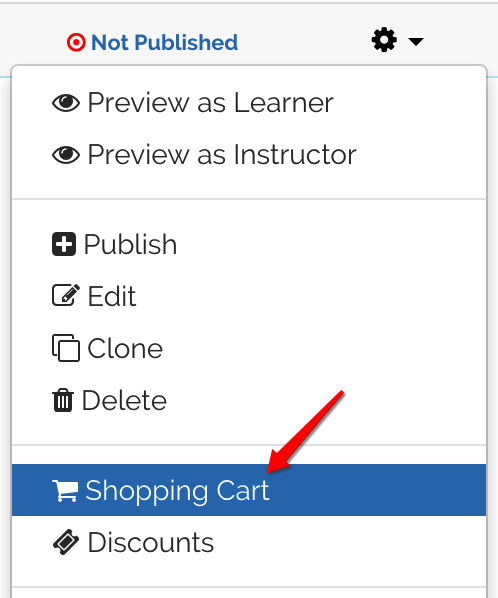 Step 2:
Click on "Add Pricing Scheme" button to create new one-time or subscription item to sell.
Step 3:
To create 'One-Time' payments, add your price amount and number of days you would like to give access. Click on the 'Lifetime' checkbox to give unlimited access to student and save your settings.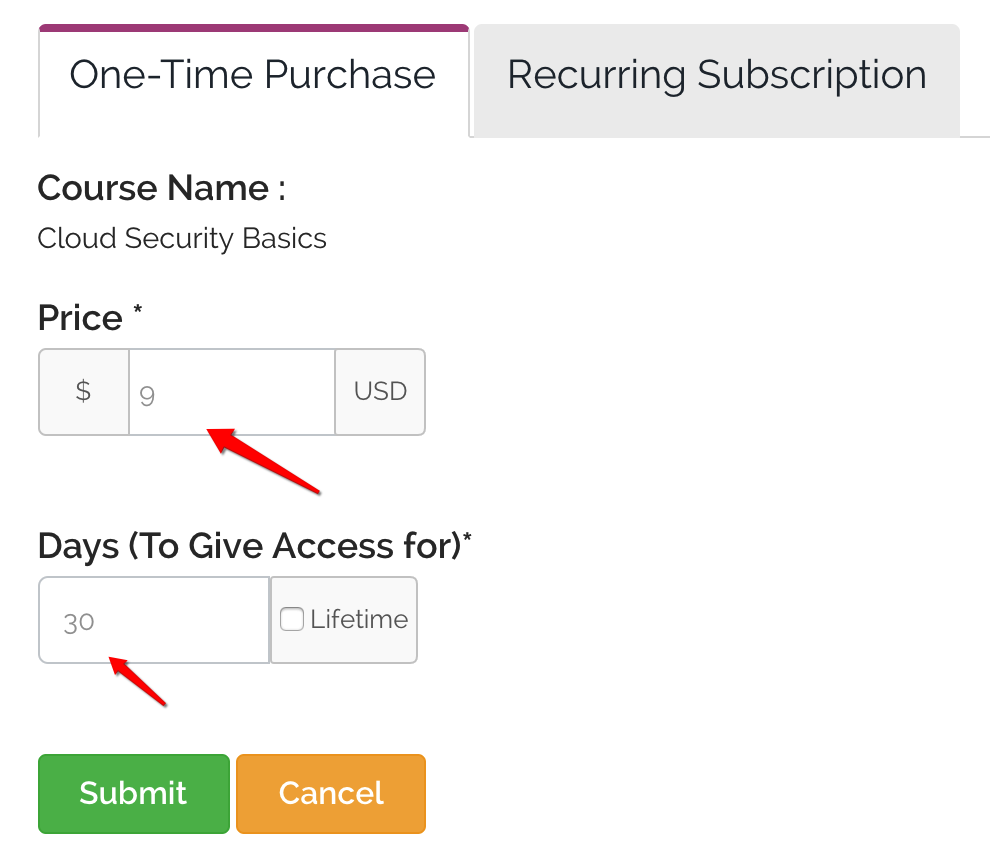 Step 4:
To create "Recurring Subscription", add your price amount and select subscription type either monthly or yearly and save your settings. You may create both monthly and yearly subscriptions.