This article will guide you through the steps to chat privately with the participants in the Virtual Classroom.
Step 1:
Login to Virtual Classroom platform, launch your live class and invite the participants. Once the participants have entered the class click on the Private Chat icon near the attendee with whom you want to initiate the private chat in the attendee list.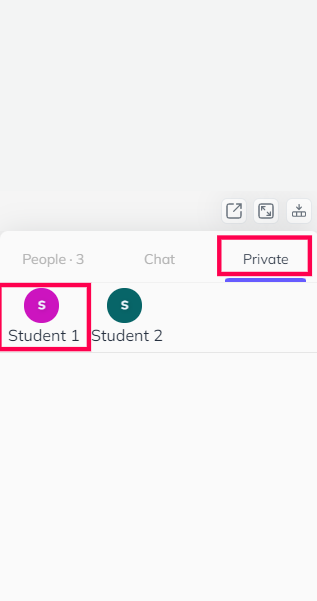 Step 2:
Use the private chat box popup to privately chat with the participant in the Virtual Classroom.