Whether your credit card is expired, cancelled or you simply need to swap it out for a new one, you can update your credit card at any time. The system will retry the charge automatically for 3 days and will cancel the subscription.
BrainCert will send out advance notifications and reminders to update credit card. We put together this quick guide to help you get started with the platform of usage. To avoid service interruption, you can safely and securely update your billing information for your platform of usage as follows:


From App Domains Dashboard
Login to https://app.braincert.com and click on your profile icon on the right top, and select the "Billing" option.

Select the product you want to update the credit card to manage subscription renewal by simply clicking on the tab name such as "Unified Training Platform" or "Virtual Classroom API" and simply update the card details. BrainCert leverages Stripe payment processor for all subscription payments and your card information is securely stored in Stripe securely. BrainCert does not store this card data in our systems. All your information is encrypted in transit to Stripe using API calls.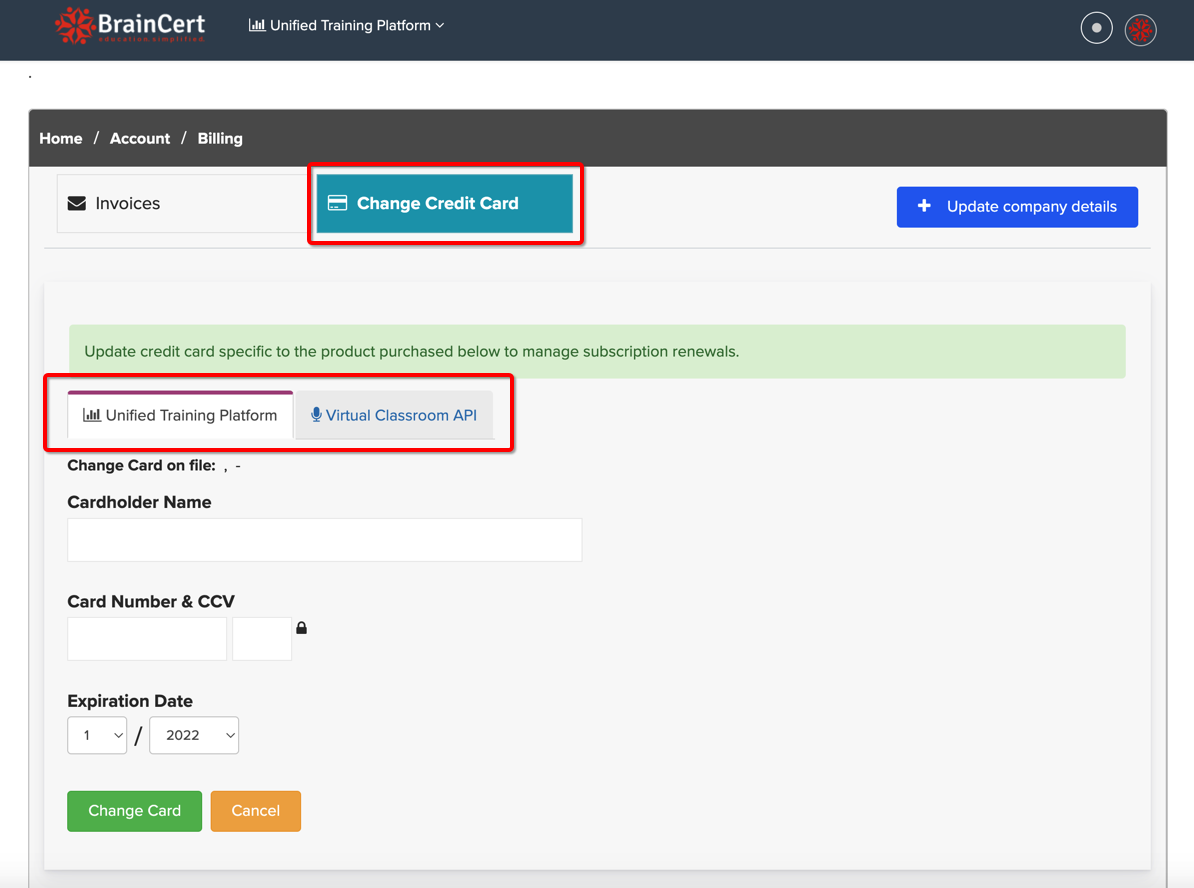 From directly inside the LMS domain
Login to your LMS domain as the admin user who have activated the LMS domain. Click on your profile icon and select 'Invoices' from the menu options.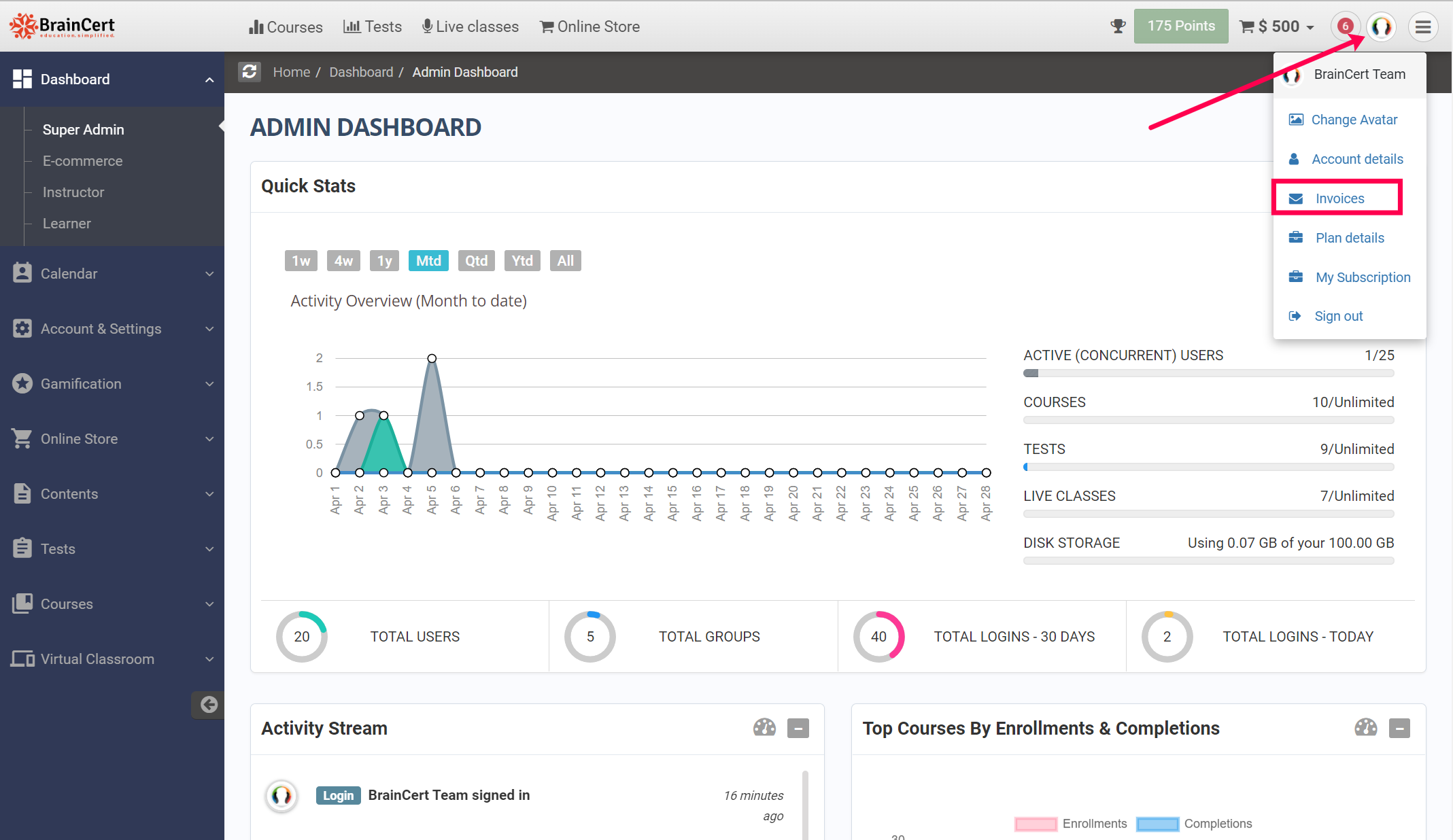 Update your credit card, and save the details.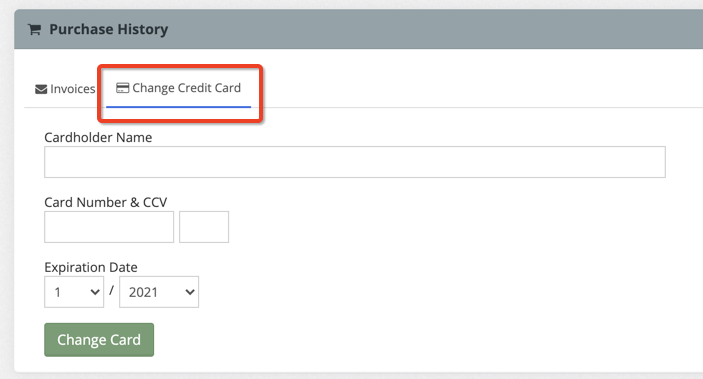 Deleting Credit Card
All BrainCert subscription payments are handled by our payment processor Stripe. To permanently delete the credit card, send us a request at [email protected]. Card deletion will be done by our support team in Stripe, and this cannot be done in BrainCert billing dashboard. Please note that updating a new card will make it a Primary card in Stripe for future billing.