BrainCert integrates seamlessly with PayPal and Stripe to sell your tests, courses and live classes. No complicated merchant account setup process. Simply enter your verified PayPal Premier or Business email or start accepting payments instantly with Stripe.
Follow these steps to setup your preferred payment gateway to collect payments:
Step 1:
Login to your LMS domain and navigate to E-Commerce from the left side menu.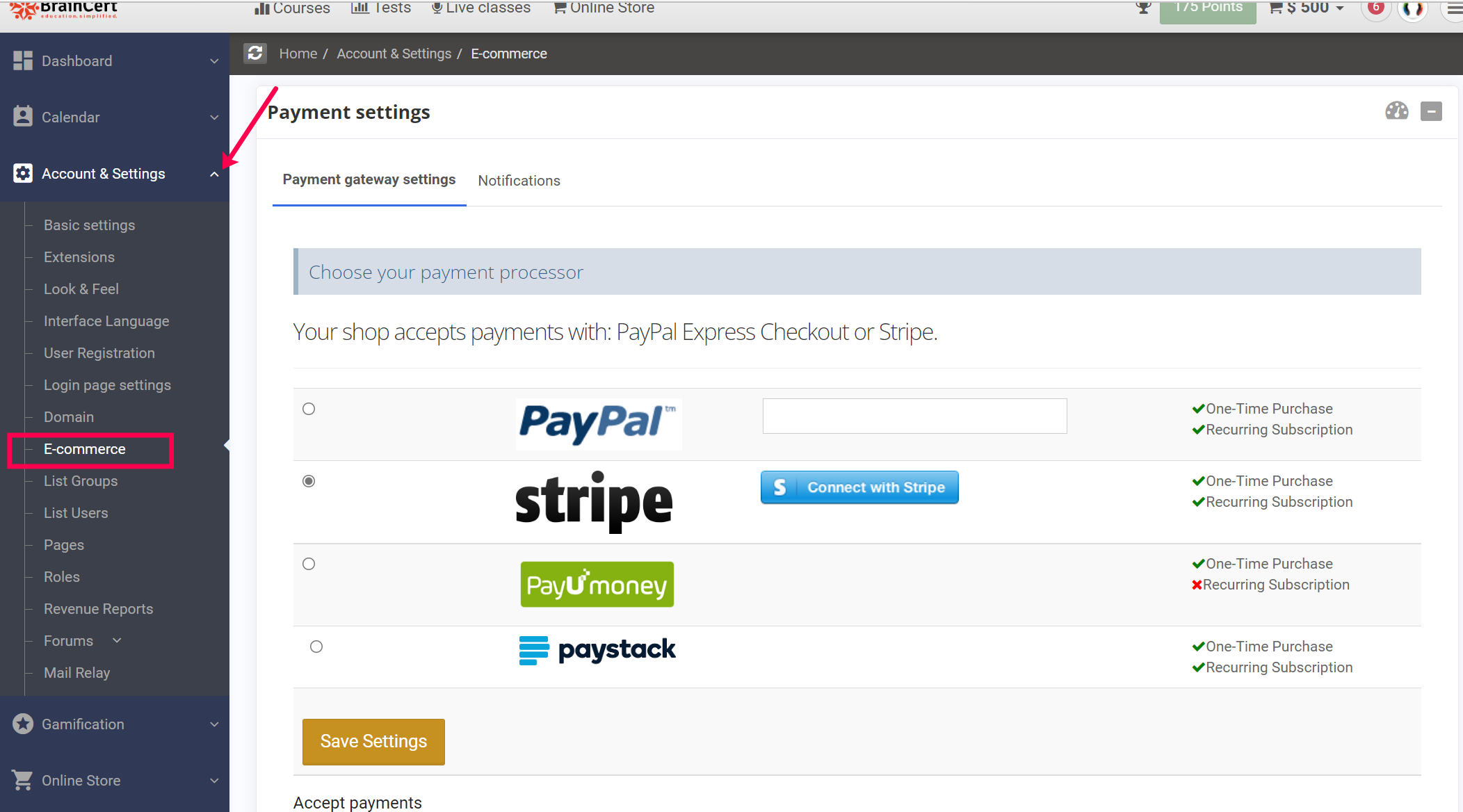 Step 2:
Select which ever payment gateway you need to use and click 'Select Settings'.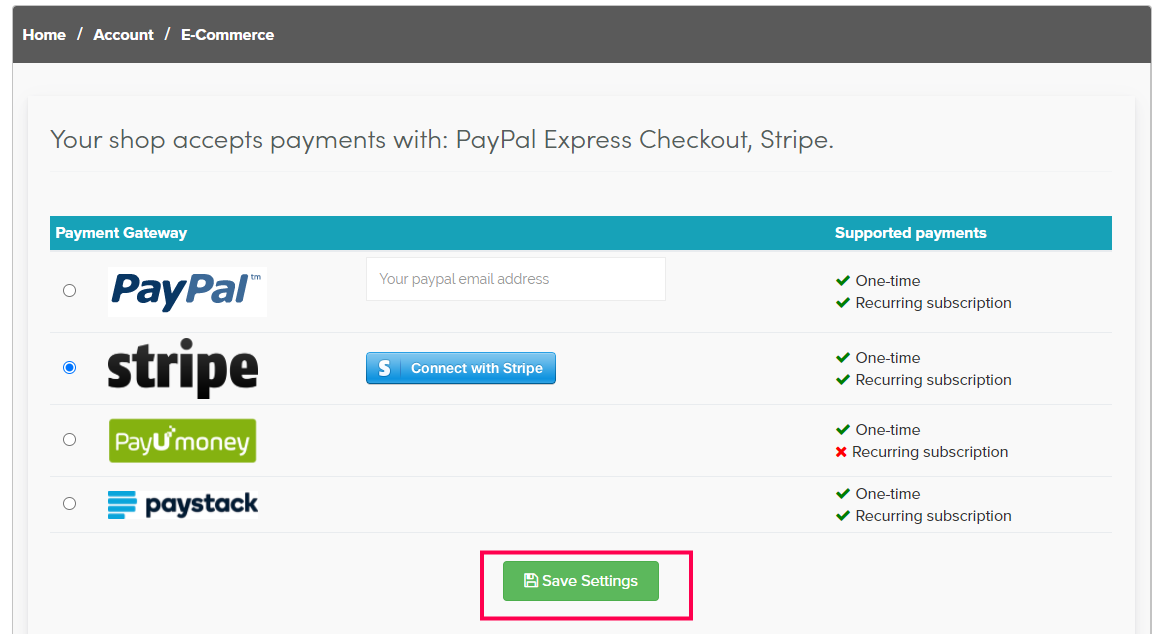 PayPal - Type your valid PayPal e-mail address to collect payments immediately after every transaction. You cannot use the same e-mail address configured here to buy your live classes as it is not supported. The e-mail address of the buyer and seller should be different.
Stripe - Stripe processes all transactions for you. Once your Stripe account is integrated into your site, you can accept payments immediately. To use Stripe, click on the blue button "Connect with Stripe" and follow the setup process.

The green status "connected" means that you are ready to accept payments using Stripe. You can revoke this connection anytime by clicking on the red button "Revoke Access".