You typically implement Email verification as a self-service Password Reset model. When a user requests password reset, the LMS system sends a verification code to an email address that the user authorized during enrollment. To verify identity, the user then submits the code on the Password Reset Verify page.
Now, you have the ability to customize this e-mail template. DO NOT turn off this template.
Step 1:
Navigate to the 'Notifications' tab under 'User Registration' in the left side navigation bar and select User Notifications.
Step 2 :
Click "Edit email template" for Send password reset verification code' feature and customize the text if needed. Make sure the slider is set to 'Yes' position.

Step 3:
Do not remove the variables highlighted in red below: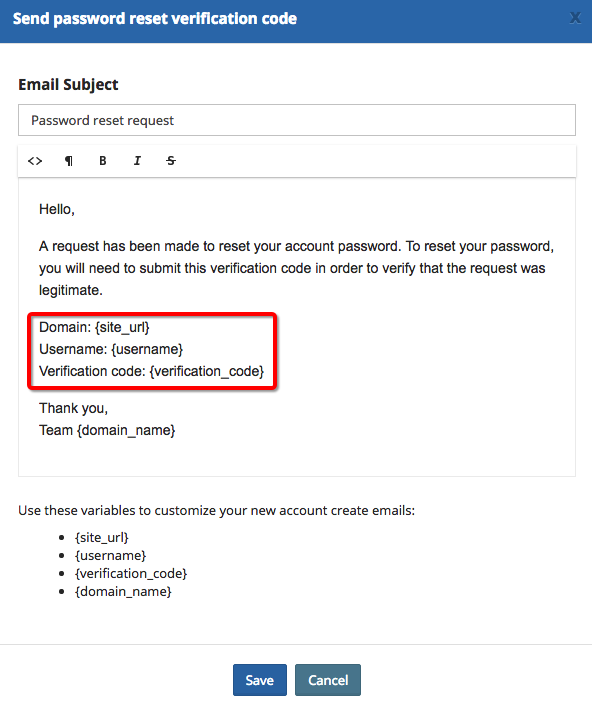 Step 4:
Click 'Save' button to apply changes