The reason why e-mails are not going out from your LMS domain for live class invitations, course, and test enrollments, forgotten password requests, and other places might be due to an incorrect custom SMTP mail server settings.
To troubleshoot, go to "Account & Settings --> Mail Relay" and set "Use BrainCert Mail Server" to "Yes" and try sending the email again.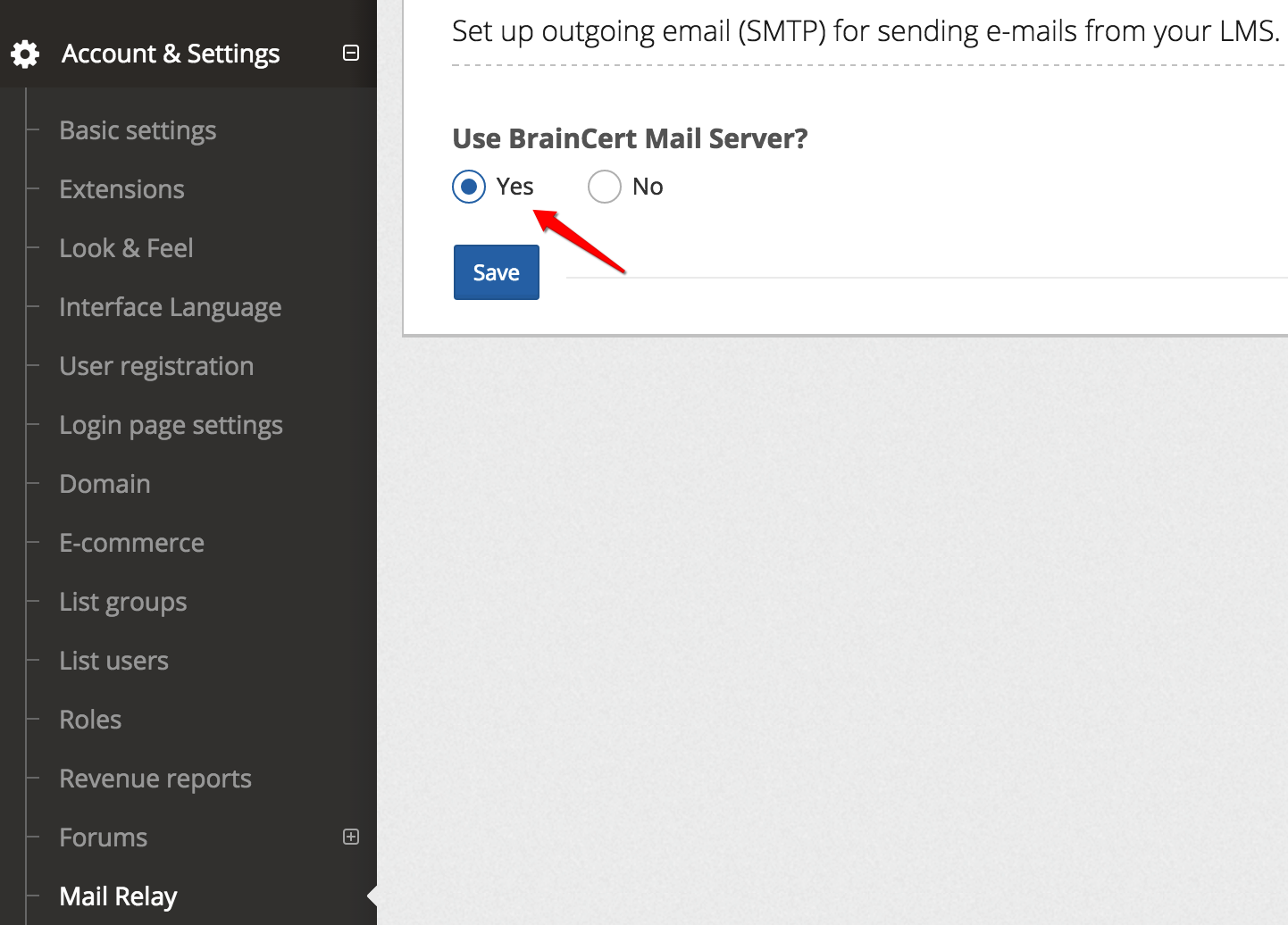 Select "Use BrainCert Mail Server" to 'No' to use your own mail server and use the correct mail server credentials to setup your outgoing email delivery.
Click "Send Test Mail" button and confirm you have received the test mail before saving the settings. Contact your e-mail hosting company to get the SMTP server hostname/IP address, Port number, and connection details (SSL/TLS).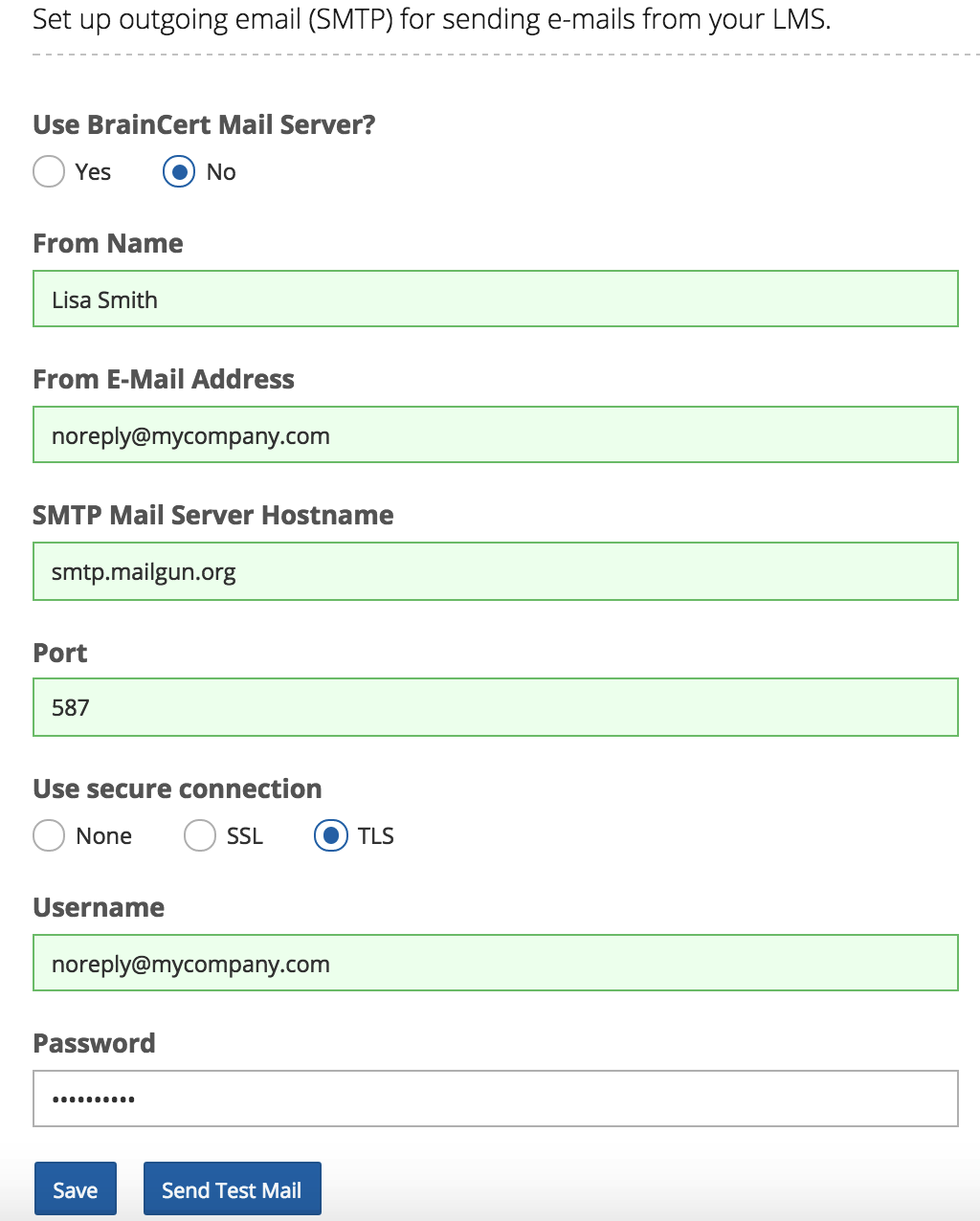 Click "Send Test Mail" button to validate your settings. If you see an error, most likely the port or protocol is wrong. The standard SMTP ports are 25, 587, and 465 and it is based on TLS, SSL or plain non-secure connection. Your email provider usually provides the documentation on the settings supported.