BrainCert is a feature-rich learning, and teaching platform to run a versatile online training and collaboration program for students, employees, partners, or customers with real-time tracking of training results. Our fully managed hosted platform offers a secure, reliable and scalable environment ensuring the highest availability of your training applications and data.
1. Logging In
To log in to the training platform, or manage your Unified Training Platform cloud tenant or Virtual Classroom API domain settings, type in your registered domain, E-mail or Username, and password in the Sign In block. Use the 'Forgot password?' link anytime to reset your forgotten password.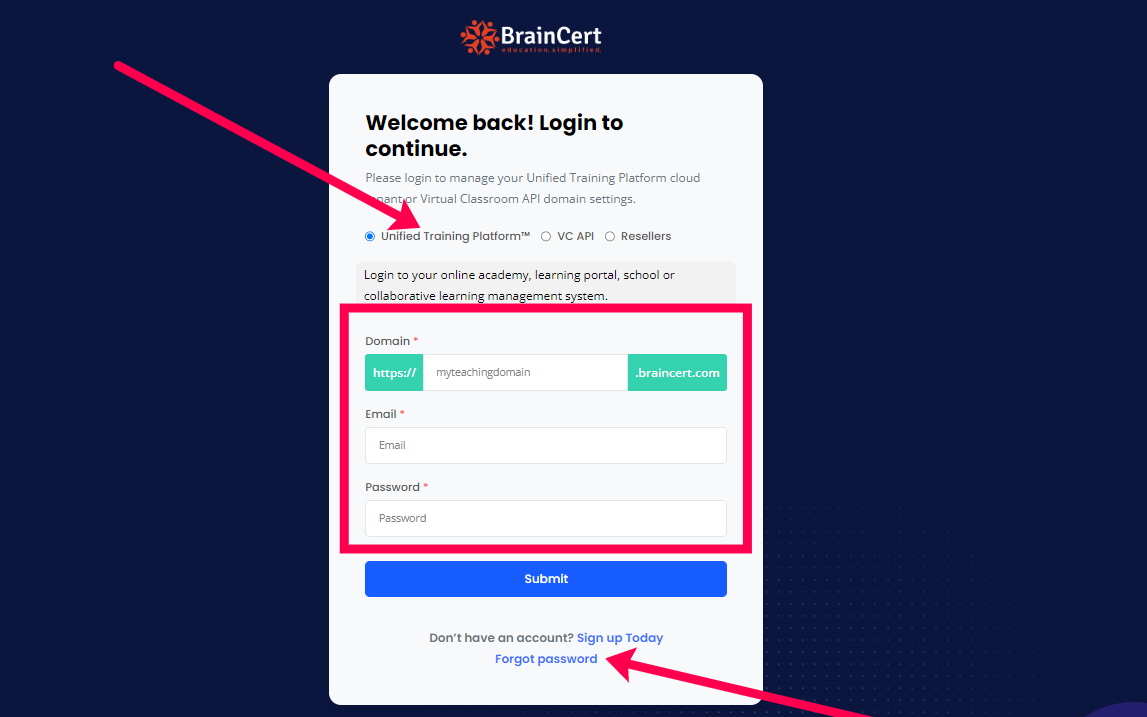 2. Dashboard
Once you sign in to the platform, you will be greeted with the Dashboard. The dashboard will show you your live stats and revenue reports with interactive graphs.

Activity Stream shows all the activities related to your LMS such as the user's sign-in activity and information related to your courses, tests, live classes, and contents.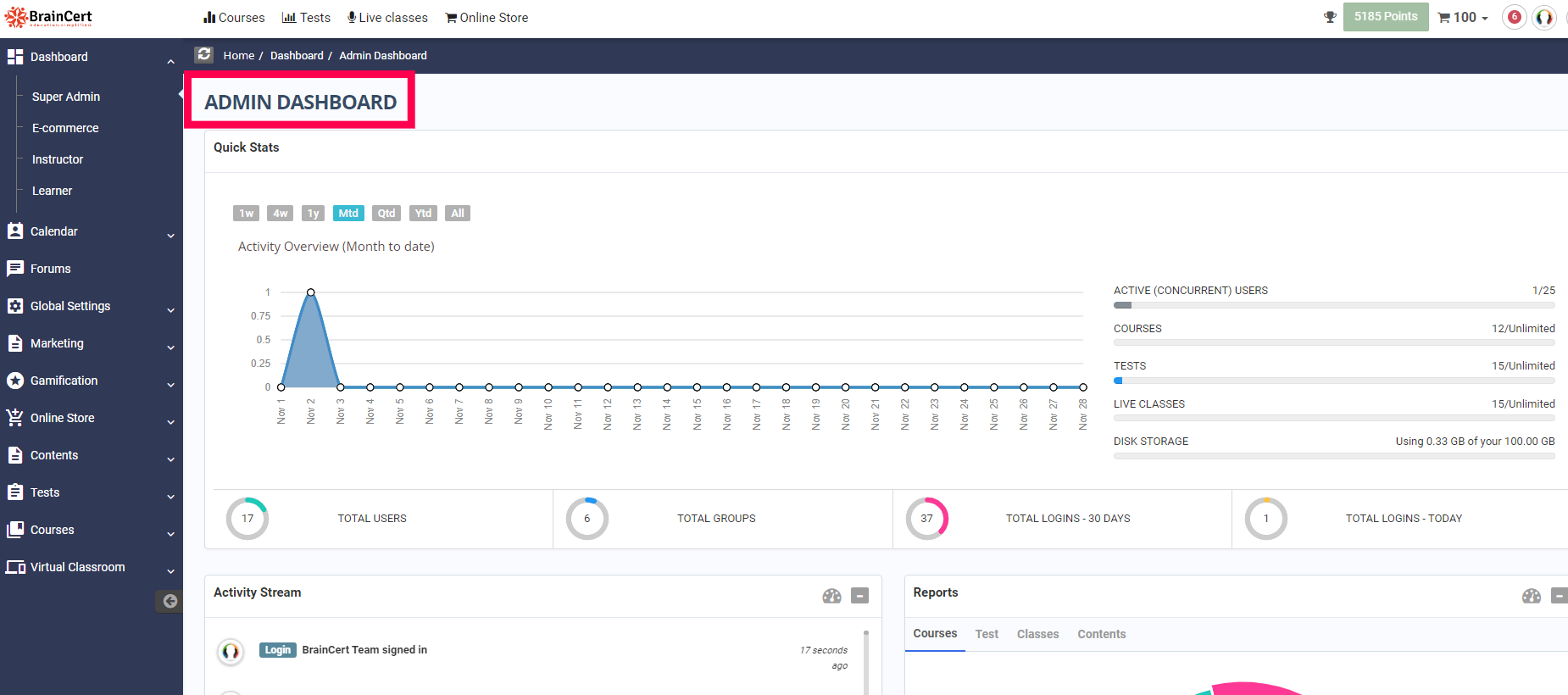 3. Navigation
The LMS portal framework comprises all elements necessary for navigation and displaying certain information and/or functionality available on each page the user can navigate. E.g. title header left navigation, breadcrumb, and content area.
4. Editing Your Profile
Click on your name to get the menu options to change your profile avatar and account details.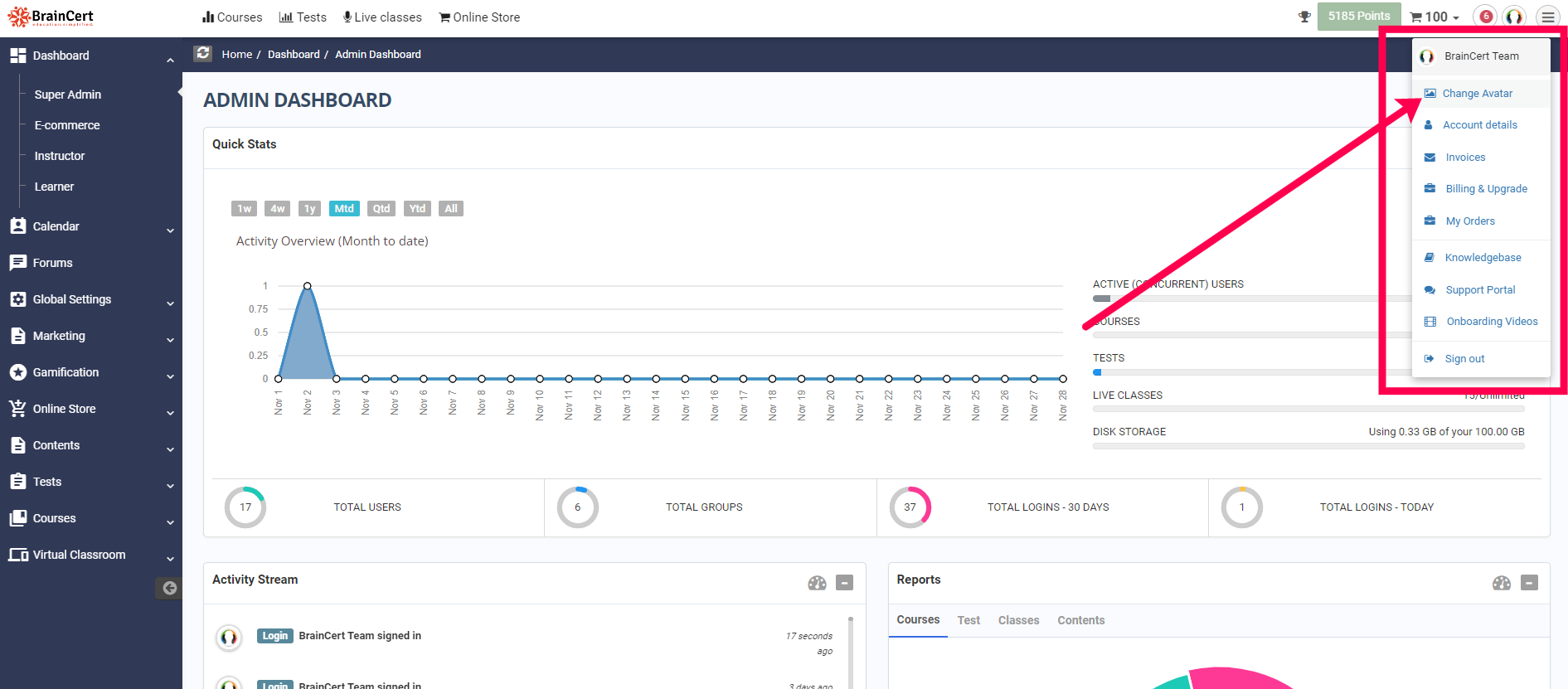 5. Change the avatar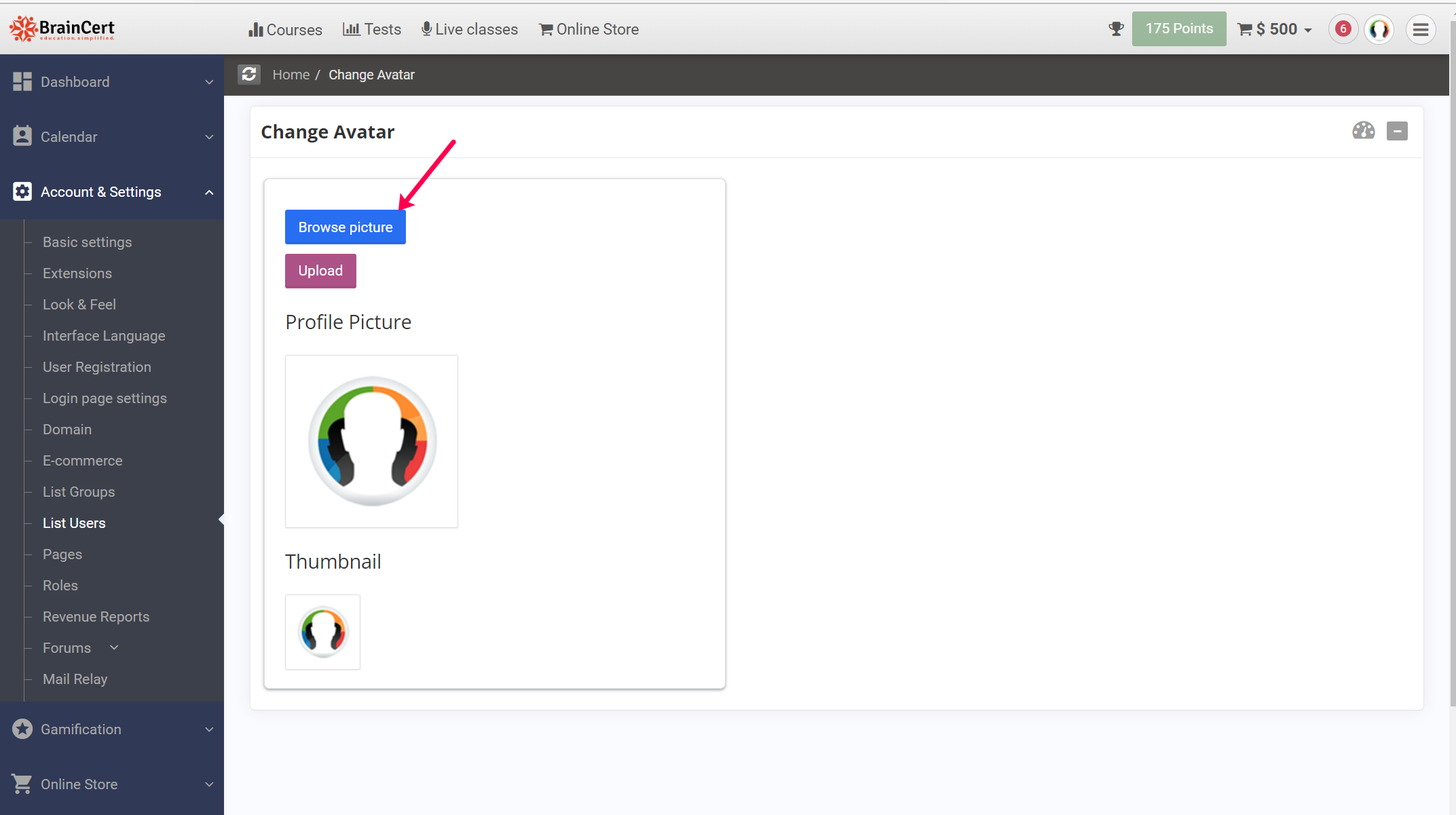 Click "Browse Picture" to upload a photo from your computer. The uploaded image will be automatically resized.

Account Details: Use the options below to change your account-specific details such as a password.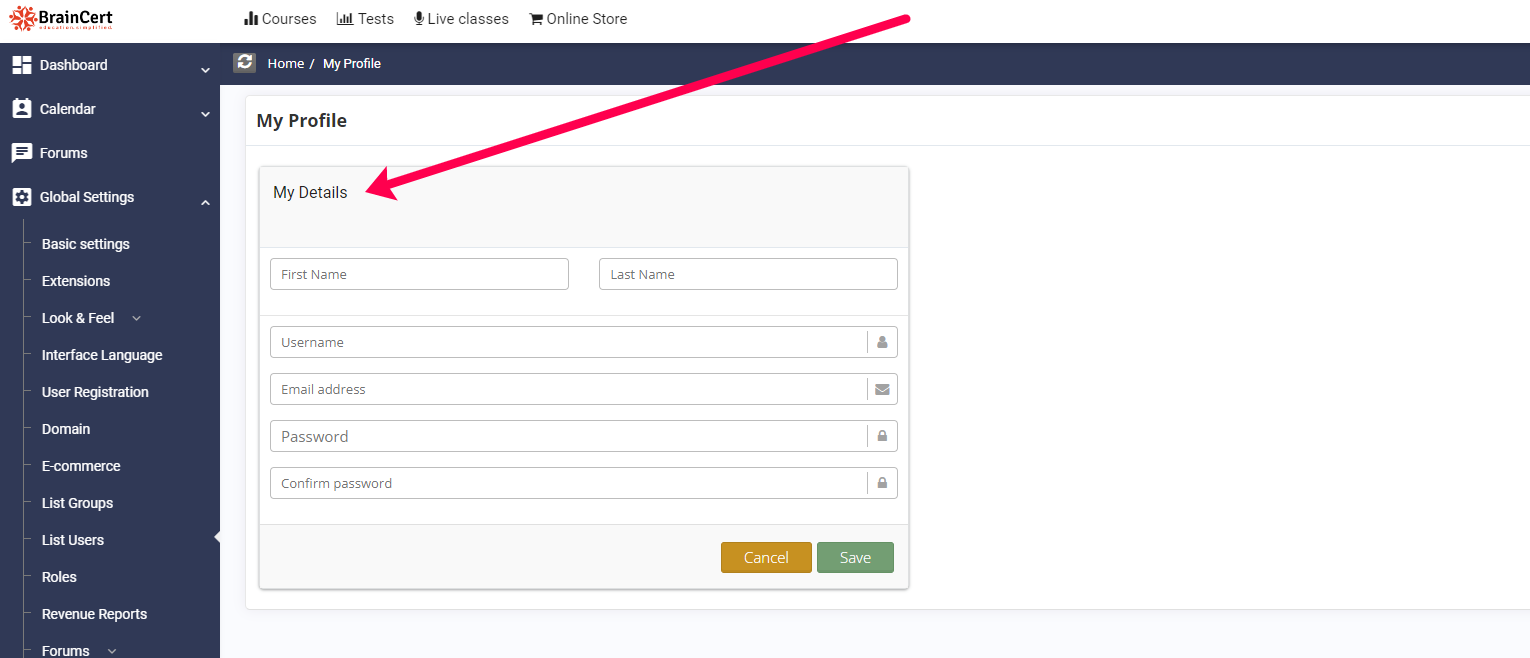 6. Menu
The left menu area includes all the links. The links can vary based on the roles assigned to you.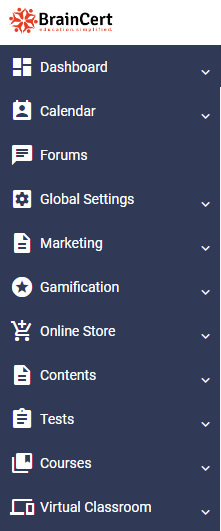 By default, the user who has created the LMS instance will have 'Super Admin' privileges with 'full access' to manage all the menu items.